Written by Dave Pankew Photos By: www.buddyclub.us | 20 April 2010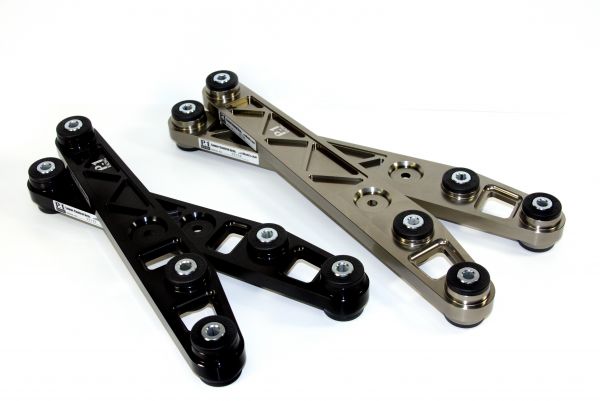 BuddyClub is one of those companies that has been around forever and continues to improve their product line by participating in competition. The owner of the company is a professional in the Asian Touring car series and is continually pushing the envelope with innovative designs. Their well-rounded product line includes all of the staples like exhausts, aero and coilovers but they also have niche products like mini-batteries, lightweight lugs and VTEC controllers. When it comes to legacy Civics ('92-'00) and Integras ('93-'01), BuddyClub is a one-stop source for literally everything and we got the word on new products coming down the pipe.
When it comes to suspension, BuddyClub has a wealth of products for Civic and Integra. One of their new products is the adjustable suspension arms for legacy models. An important upgrade to these cars is the front upper control arm (FUCA) on the double wishbone suspension. The factory arms are weak, non-adjustable and quite often are terribly worn. Changing the arms accomplishes a number of benefits, the first being increased stiffness over the factory pieces, which improves cornering. The new bushings also allow the car to be better for daily driving, and the front camber adjustment means that camber can be dialed-in as the car is lowered. For competition, these arms can go negative up to 3.0-degrees for the ultimate in cornering performance.
The BuddyClub FUCA is an ultra-stiff pressed steel 2-piece design that features thick welds for strength. Each side of the wishbone is also gusseted for extreme durability under cornering loads. The camber adjustment openings in the top plate are also double thickness of competing products. BuddyClub engineers realized that was the weakest point in the design, so they made it ultra strong, yet it is still 5mm lower profile than competitors for maximum clearance. The body is powder-coated to resist corrosion and all bushings are a high-quality, high-Durometer urethane and the fasteners are stainless steel. Its good looks are backed up with solid performance that is built to last, lap after lap.
BuddyClub has also added a rear lower control arm for the EG, EK and DC2 chassis. The aim was to provide a stiffer than factory piece that can be used in competition with a high-degree of adjustability. The body is engineered from hardened aluminum to save weight and features all of the camber adjustability needed on its threaded core. The end-link is made out of hardened steel and the bushings are an ultra-hard Durometer rating for laser sharp handling characteristics. The rear lower control arm is an excellent upgrade to tweak rear camber and to tighten up the suspension in your Civic or Integra.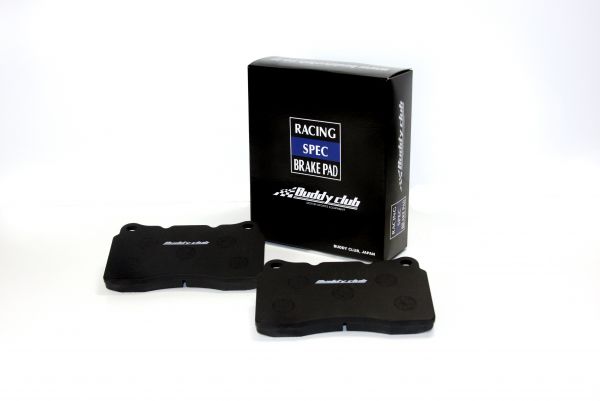 Finally, BuddyClub has entered the braking market with aggressive street and racing pads. The P1 Racing pads are offered for both Civic and Integra in one aggressive street compound, which improves stopping power by 20-30%. The P1 Racing pads heat up to temperature quickly and resist fade for those lapping days. For use with the stock calipers found on Civics and Integras, the P1 Racing pads can be used with blank rotors or upgraded rotors that are slotted and/or cross-drilled.
When it comes to tweaking your Civic or Integra, BuddyClub has you covered in virtually all areas. However, they don't just manufacture for Honda and Acuras because their applications list includes Nissan, Mitsubishi, Mazda and Subaru as well. BuddyClub also offers a number of universal products like the racing seats, carbon fiber wings and electronics to serve the rest of the market. For Civic, Integra and RSX owners, BuddyClub is a good place to start and can be seen proving their products at Redline Time Attack events throughout the season.
Source:
BuddyClub
Civic & Integra Upgrades
www.buddyclub.us