Written by Dave Pankew Photos By: www.geniustools.com | 20 April 2010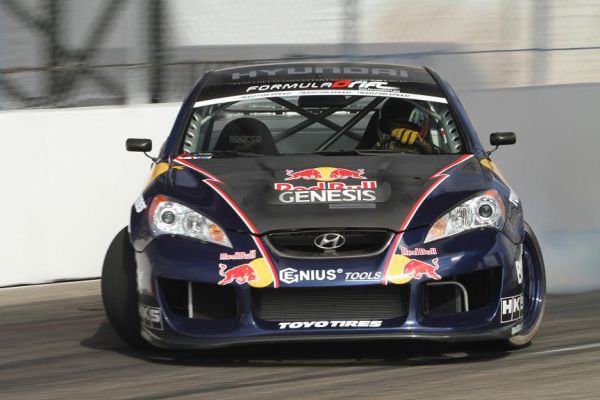 After featuring thousands of parts and accessories in PASMAG over the last decade, one thing occurred to us – we never have showcased the tools we do our installs with. For hundreds of tech articles, the equipment we wrench with has never even been mentioned. The main reason is that most tool manufacturers don't even acknowledge the sport compact market like the world of Domestics or Powersports. However, one tool company has done just that, and jumped into the Sport Compact scene on a mission to get noticed.
Genius Tools has been a manufacturer of top quality hand tools since 1975. Although it is not new, their foray into the Sport Compact market is. It wanted to bring its unique brand to the up and coming market to ensure they would continue to choose Genius Tools throughout the span of the hobby. With over 9,000 tools in its catalogue, Genius has what you need to tackle any job.
Genius Tools has geared its campaign towards the automotive market but also offers applications specific to industrial, agricultural and transportation sectors. Their selection of tools includes impact sockets, jumbo impact sockets, hand sockets, ratchets and accessories, head drivers, screwdriver bits, bit sockets, screwdrivers, pneumatic tools, wrenches, key wrenches, torque wrenches, torque multipliers, punches and chisels, hammers, pliers, cutters, tool boxes, tool cabinets, roller cabinets, display boards, master sets, automotive tools and specialty tools.
A quick scan of its extensive catalogue shows it has all categories covered. Naturally, we wanted to know what it meant by specialty tools and looked up automotive applications. There is some great gear in there for the tougher jobs that you want to do in your garage rather than pay lofty labor rates. We found some great sets including a tie rod removal set, a 7-piece ball joint removal set and disc brake caliper set. Then there are some valuable single tools like the trim panel remover, brake spring pliers and the 3-leg oil filter extractor. The aforementioned is only a small sampling of the gear available.
When it comes to full out race teams, Genius has all the equipment needed to fill a rig. In addition to all of the hand tools and specialty items, it has all of the produces to organize and store them. There is a great selection of massive roller chests and drawers to house all of your tools in the rig or on the go. It also has a wide array of wrench and socket display boards for easy access to the tools you need. There is even a full workstation bench that can be installed in a rig or in a shop to suit the most demanding of tuners.
Best of all Genius understands that tools are expensive and have priced their items below what competitors have. There is even a special pricing structure for race teams to help them get equipped with sponsored tools. It backs many teams in motorsports such as D1GP USA, Formula D and Redline Time Attack. Last year it went as far as sponsoring the series and was visible at all Formula D and D1GP with banners and displays. Genius Tools also backs several drivers themselves: Chris Forsberg, Rhys Millen, Ryan Tuerck, Vaughn Gittin Jr. and Joon Maeng.
With a lifetime warranty on all Genius Tools and a Limited warranty on the high-stress impact guns and accessories, racers can be assured they will not have to worry about tools. Genius Tools is hard at work to provide our market with an alternative to what we have come to expect, offering more selection at competitive prices.
Source:
Genius Tools
Automotive Tools
www.geniustools.com