Written by Dave Pankew Photos By: www.amsoil.com | 21 April 2010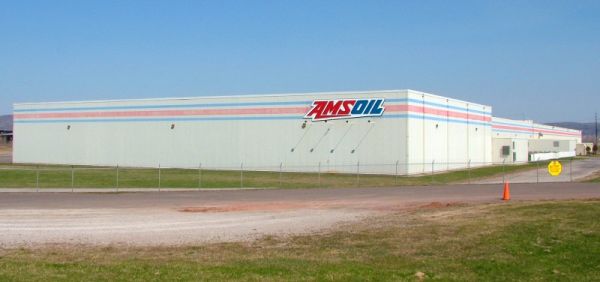 When it comes to selecting synthetic lubricants for your next oil change, there are many brands to choose from. Ten years ago the options on the shelf were very limited, but today's demanding engine technology means a synthetic is increasingly an OEM spec versus mineral-based oils. For tuners who have always run synthetics, these developments mean that there are more options out there and plenty of stock on hand, even at the big box stores.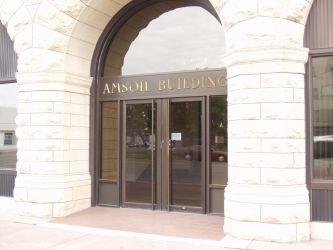 However, when it comes to pioneers in the synthetic lubricants business for every reservoir in your car, one name pops up repeatedly: Amsoil of Superior, WI.
AMSOIL has an interesting history and plays a big role much of the popularity of today's synthetic lubricants. Founded by jet fighter squadron commander, Albert J Amatuzio, his vision was to take what he saw being used in aviation and make it available for regular motorists. The synthetics were used in jet engines for their ability to minimize friction and wear under extreme temperatures. More importantly, they had to maintain their viscosity under these conditions and not break down causing engine failure while in flight.
Amatuzio realized that if these aerospace grade lubricants were used in regular everyday cars, the benefits would be astronomical. An average internal combustion engine inside a car is under less extreme conditions, so wear could be reduced dramatically. When AMSOIL was founded, Amatuzio developed the first synthetic motor oil in the world to meet API service requirements for automobile engines. The first shipment of AMSOIL 10W40 was available for purchase way back in 1972 and the company has been on a steady expansion ever since. While other companies began to follow suit, AMSOIL has continued to push the boundaries of chemical engineering and science. Nearly four decades of innovation have gone into the products they market today.
The company realized early on that involvement in motorsports was vital to the company's success. Not only would racing provide valuable opportunities for R&D, nothing influences consumers more than watching sponsored vehicles cross the finish line first. With that, AMSOIL has sponsored some of the legends of racing even before they were household names. Racers such as NASCAR's Dick Trickle and CART and IRL superstar Al Unser Jr. are among the drivers that have been backed by AMSOIL. Today, they have their hands in everything that moves because they make products for those applications. Everything from Baja trucks to offshore boats are sponsored by AMSOIL.
Amsoil Firsts:
• First to develop an API-rated 100 percent synthetic motor oil.
• First to introduce the concept of  "extended drain intervals" 25,000-mile/1-year drain interval.
• First to produce synthetic motor oils for diesel engines, racing engines, turbo and marine engines.
• First to manufacture synthetic gear lube for automotive use.
• First to manufacture a synthetic automatic transmission fluid for automotive use.
Amatuzio has been well recognized in the field and won many awards including an induction into the Lubricants World Hall of Fame. What many people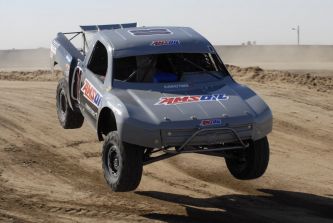 might not realize is even though he is well past retirement age, Amatuzio is still the President of the company. He is joined by his son Alan Amatuzio, Executive Vice President and COO, making the company extremely driven to follow the path the young fighter pilot set out to accomplish so long ago. From humble beginnings, AMSOIL has grown into a powerhouse in the industry employing hundreds of people at its various facilities throughout North America.
The head office is located at the AMSOIL Building in the town of Superior, Wisconsin. The grand building houses all of the administrative staff and the management in place to direct the company to future success and profitability.
The AMSOIL Center, which houses their production facilities and tech support, is actually a little down the road, about a quarter to half mile. The manufacturing plant and main distribution center add up to a grand total of an impressive 700,000 sq.ft. The state-of-the-art production plant contains all the raw materials used and the machinery needed for blending. There are also, high-speed bottling lines and packaging equipment to produce the various bottles, cases, drums and totes before they are shipped worldwide.
At any given time, the capacity of this plant is oriented to meet future demands, both for the next month and the next decade. The company has reinvested much of its profit over the years to build the brand and, more importantly, its infrastructure. The capital expenditures are impressive for a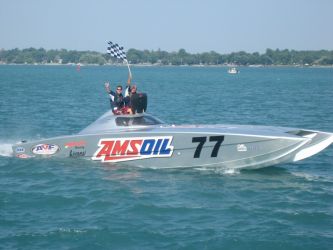 company that is not a division of a large oil conglomerate, which accurately describes their competitors. As AMSOIL is quick to point out, one of their greatest strengths is their people, over 250 dedicated and knowledgeable staff. Without them, the company would be hard-pressed to be competitive against other synthetic oil producers.
AMSOIL success has been due in a large part to the scope and depth of their products. They produce all kinds of oils for gasoline and diesel engines in cars and trucks, along with specialized oil for motorbikes and powersports as well. The company also produces many synthetic gear oils for driveline components such as: differentials, transfer cases and transmissions of all types. AMSOIL also offers many fuel additives, filtration systems and products that compliment and extend lubricant life. In addition to lubricating everything with an engine, AMSOIL also offers industrial applications for hydraulics, compressors and all kinds of grease for moving parts.
AMSOIL is more than just another synthetic player in the marketplace- they have been pioneers in the production and marketing of their product. Knowing that the most effective form of marketing a product like this was word of mouth, they will often set up an account for your average enthusiast with some influence. The independent dealer doesn't have to be a shop, but instead could be a motorist who has some pull in their club or organization which will get them a 20-percent savings versus MSRP. Of course, the product is also available in large quantities at many big box stores that stock this domestically-produced synthetic.
Source:
AMSOIL INC.
Synthetic Oil & Lubricants
www.amsoil.com