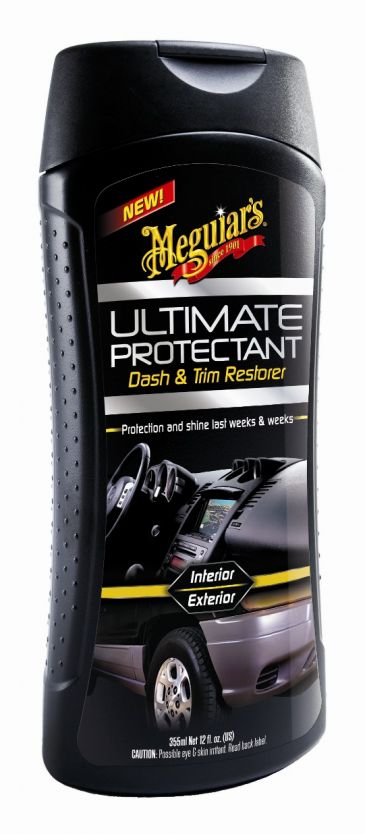 Meguiar's®, the world leader in surface care technology, introduced today its all new Ultimate Protectant, a long-lasting dash and trim restorer that utilizes Meguiar's breakthrough UV clear coat technology.
Meguiar's Ultimate Protectant outlasts conventional protectant products, delivering superior UV protection with long-lasting shine.  Ultimate Protectant is ideal to enhance and protect interior surfaces such as dashboards and door panels, as well as exterior trim and moldings.  Application is easy – just apply a small amount with a 100% cotton terry cloth towel, microfiber towel or applicator pad and wipe off excess.  It's that simple to create a rich shine that lasts weeks and weeks.
This innovative formula dries quickly without leaving behind a greasy residue and withstands washing and rain without streaking. Just one use of this amazing protectant and you will see why it truly is the Ultimate.