Written by DriveNTalk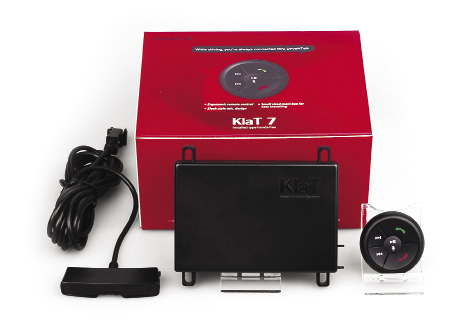 DriveNTalk's new KlaT 7 is an installed Bluetooth handsfree car kit, focusing on safe communication and having users to experience high quality of audio sound performance while driving. The KlaT 7 is loaded with features including 4 channel mute and 2 channel phone call design, (which turns your vehicle into a giant speaker phone), A2DP 4 channel music streaming, wireless remote, text to speech, stereo mic with DSP and Mute on/off on streaming for car audio. DriveNTalk is the solution for staying in touch while on the go.
For more visit www.driventalks.com or call (866) 334-2968.