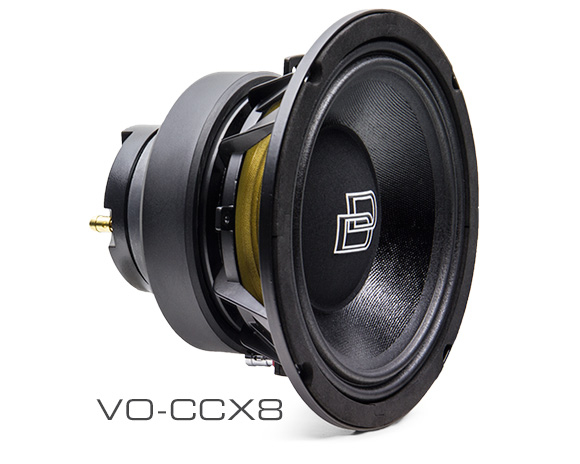 The soon to be available VO-CCX8 concentric coaxial system is the perfect solution for a myriad of audio applications. These versatile drivers can be used for car audio, marine and powersport audio, PA loudspeakers, and home audio. By coaxially aligning the midrange and HF drivers you get a point source speaker that exhibits superior tonality and accuracy. This style of driver also offers the benefit of occupying less baffle area compared to separate components.These drivers are designed to deliver high output while providing the listener with truly impressive sound quality.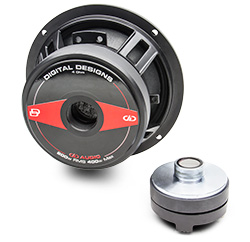 The CCX8 woofer features the same performance refinements found throughout our VO midrange drivers like long fiber cone stock, Faraday shorting rings and curvilinear cone bodies resulting in a smooth extended frequency range. Plus, all CCX8 cones receive a rubberized treatment that resists water without compromising the overall tonal quality of the pulp cone material. The coaxially mounted HF driver picks up precisely where the midrange driver begins to naturally attenuate, allowing the CCX8 to efficiently cover a frequency range from 100-20khz. Both motors uses CnC machined parts for close tolerances resulting in precision coil control due to high magnetic voice coil gap strength. The CCX8 also comes with an in-line 12dB/oct crossover for use with the HF drive when an active crossover isn't available. #pasmag
More info at www.ddaudio.com.