Written by Dave Pankew | 18 January 2011
The unofficial kick-off to the season always starts with Tokyo Auto Salon where we report on what the considered hot in the JDM market. Three massive halls at the Makuhari Messe Convention Center are jammed with row upon row of insane builds from the intense to the absolutely ridiculous! But beyond the cars themselves are a wealth of activities, new parts to shop for and of course hundreds of JDM hotties wearing next to nothing.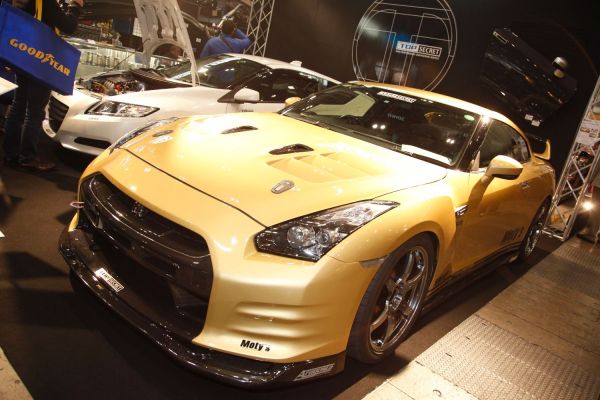 For 2011, what we expected is coming true and truth be told we're not thrilled about some of the trends. Dozens of hybrids and minivans litter the halls in addition to all kinds of unusual builds like a low-rider 350Z convertible to a donk-style 4 Runner. With that said there were outrageous tuner cars, sports cars and exotics at every turn too. And that is what we are gonna serve up for you, all killer with no filler.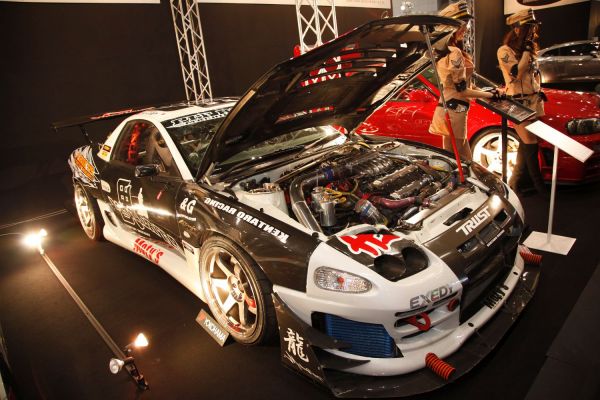 One of the highlights for many years as TAS has always been the VeilSide booth, which was always our first stop. After a three year absence, VeilSide was back and cam out swinging with a Toyota Supra conversion that looked like a Bentley GT. Then TAS-staple Top Secret came out with their latest creation, an R35 GTR in the trademark "Top Secret" gold paint. Speaking of R35s Ab Flug put together a stunning widebody complete with all kinds of pressure relief vents and rear cut-outs that appear to be inspired by the Audi R8 (although, not so functional on a front engine car).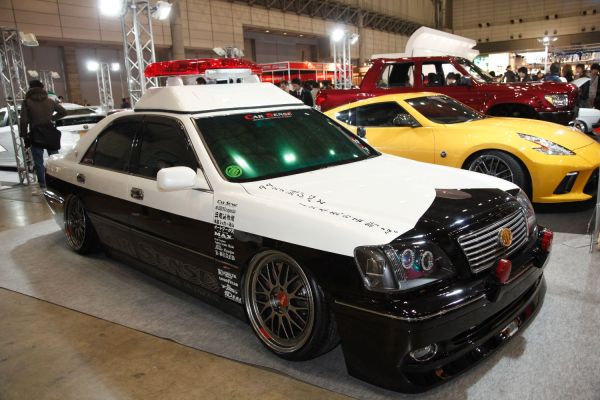 One of the more dominant trends was anime characters, literally everywhere. We saw girlie characters plastered on everything from Porsches to Silvias, on hoods doors and complete wraps. So all you "JDM Tyte" kids out there take note, call up your vinyl guy immediately for that Devil Hunter Yoko mural you always wanted. There also appears to be a resurgence of sorts in building drag cars, we saw a Suzuki Kei car dragster, AWD Skylines, Silvias and more all rolling on slicks. Plus, it is still the trend to load up on 12V gadgets in this TAS builds. We saw even the most hardcore performance builds have double DINs with nav, Bluetooth and multi-media onboard. Hey, if you make the power, you can have some of the comforts that add weight.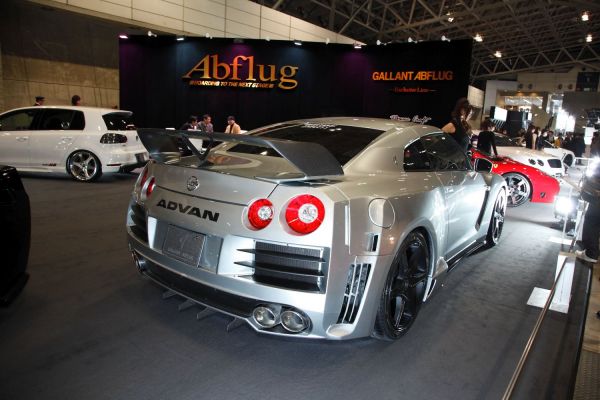 Even with some of the weird customs and lame hybrids we still love you Tokyo Auto Salon. Beyond the show, the nights get crazy with some street drifting, drags at the docks and of course getting krunk in Roppongi with all of those gorgeous local girls.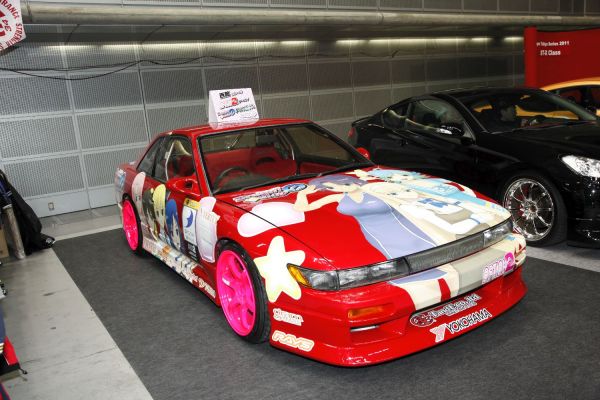 {yoogallery src=[/images/phocagallery/TAS_2011] title=[Tokyo Auto Salon 2011] width=[150]}