27 June 2011
Invading Washington, The Big Northwest Subaru Meet 2011 Connects Over
700 Happy Subaru Fans To The Top Subaru Vendors In The Region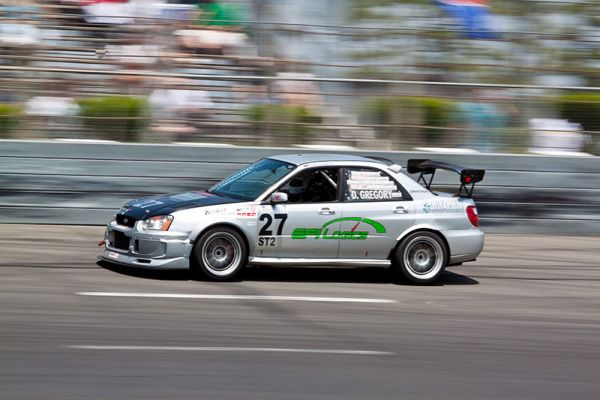 Followed by weeks of buzz around the Northwest, on July 9th, 2011 at Pacific Raceways in Kent, Washington the highly anticipated Big Northwest Subaru Meet finally came to culmination.

Enthusiast-packed Subarus congregated early at the gates, spilling out onto the streets while over a dozen vending sponsors setup their booth spaces. By late morning, the overflowing parking lot contained over 400 Subarus of a variety of models including Impreza, Legacy, Forester, SVX, and Brat.

| | |
| --- | --- |
| | |
BNW 2011 displayed regionally and nationally known sponsors, showcasing the advantages of their custom tuning services and retailing a variety of performance products geared towards Subaru enthusiasts.  Some vendors reported selling thousands of dollars in products, an astonishing accomplishment for a first annual event. Vendors also used face time with enthusiasts to collect insight on new products.  John Herring, Perrin Performance Marketing Director, was excited to be present. "We love the opportunity to interact with our customers and offer amazing show deals," stated John.  "This was exactly the type of Subaru event that has been missing in this region.  Seeing the reaction from the crowds, we think this event will grow larger every year!"

Over 30 competitors in a variety of Subaru models from 1985 - 2011 came out to race in the BNW Autocross event. Hundreds of attendees visited the Autocross track to spectate the all-Subaru competition and were ultimately entertained by the all-wheel drive induced, sideways driving, cone killers. The winners of each Autocross class took home a $100 grand prize!

Nicely polished show cars lined the front of the massive show grounds. Highlights of included the rare 1970 Subaru 360 Van and the Subiefest 2010 SEMA spot winner, Jammari Whiteside's Time Attack themed 2007 STI.  Car show competitors battled for bragging rights as the best of the BNW Meet and were awarded custom plaques.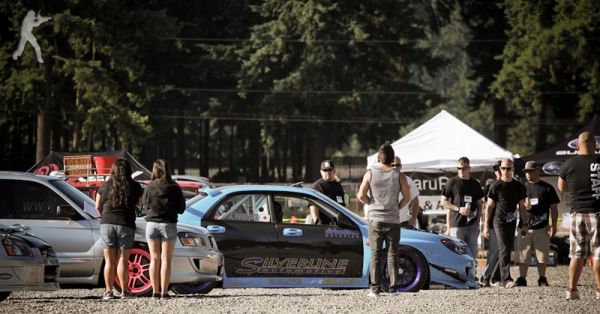 SubieEvents, LLC and the BNW staff began coordinating the event in January of 2011 and are pleased with the success of the event.  Robert Champion, Event Director, stated, "The feedback we've received from the event has been so overwhelmingly positive, I can offer no less but to promise the Big Northwest Subaru Meet will be back in 2012."

This Fall, SubieEvents turns its focus to Subiefest 2011, America's largest all-Subaru motorsport event. The 6th annual Subiefest is set to take place on October 22nd at Pomona Fairplex.
For more information visit www.subiefest.com