Written by and Pictures by Eymeric Widling (AutoMotoFoto.net) | 20 January 2012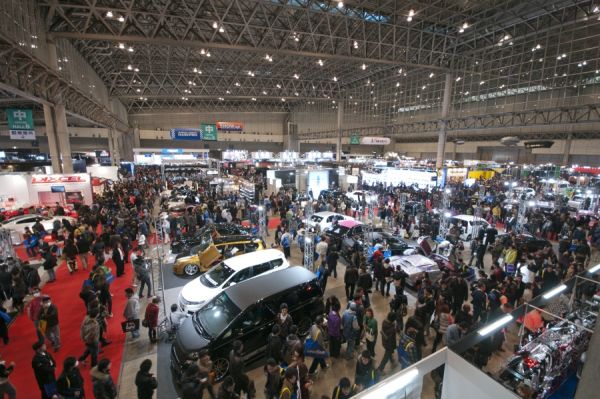 Coming to Tokyo is no chore for anyone who knows how much it pays off when you get here. Despite the long flights, bus rides and train rides everyone is at their fullest the instant they step out onto the bustling streets of Tokyo.

Girls in maid uniforms with unnaturally high-pitched voices try to smooth-talk you into getting rid of some cash at their maid café while you try and find your hotel that's jammed somewhere between a ramen shop and a micro-sized Jinja (shrine). But it's Tokyo, so the closet-sized hotel room and shrimp burger you had for supper even though you though had you ordered a "Bigu Maku" are all part of what makes Tokyo, Tokyo. It's also a part of what makes Japan's automotive tuning industry what it is. The flashy colours, extreme styling and outrageous performance numbers are a reflection of Japanese culture and way of life. Self-expression through the modification and alteration of daily items such as cellphones and clothing is a part of Japanese lifestyle, so vehicle customization really is just another form that can be seen not only on the s-chassis or other stereotypical tuner car, but on pretty much anything on four wheels, most commonly in the form of aftermarket exhaust, wheels, and dynamic lighting.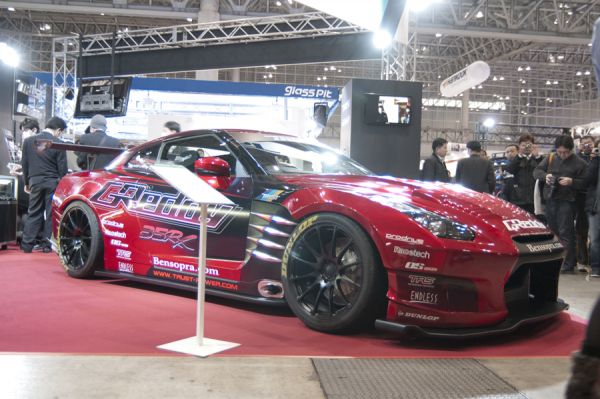 Once a year, the entire JDM tuning industry that provides Japan and the rest of the world with these goodies gathers in Tokyo. Yes it's the time when all automotive enthusiasts around the world crank their heads even further towards Tokyo. It's a time for Japan's finest tuners and manufacturers to put everything else aside and come to Makuhari Messe, Tokyo, for the Tokyo Auto Salon. Here they display their top builds, new products, concepts and all other shiny JDM technology, all emphasized of course by equally eye-catching models.
Year after year the quality of the displays both inside the eight massive event halls and outside on the makeshift track continuously get better and better so it's hard to imagine how the exhibitors can continue to put on a show bigger and better than the last, but somehow they do. Thanks to the work ethic and dedication to perfection of the Japanese, this year's event continued the trend. TAS blew the previous records out of the water with over 255,000 visitors attending this year's show, more than ever before.
This year the show's big highlight was the introduction of the Toyota FT-86 and Subaru BRZ into the tuner world. Out of the eight or so of these models present, both the TRD FT-86 and the BRZ STI received the most attention, but not without a little protest from Up Garage's beautifully tuned drift-spec FT-86, which tore-up the track one-on-one with its older brother the AE-86 in a spectacular drift demonstration.
As with everything in the world right now Tokyo Auto Salon is also promoting green eco-friendly technology as was evident by the many electric and hybrid vehicles on display. However none of these quiet go karts gave me quite as positive a view on the future of the automobile as the Nissan Nismo Leaf, which spent a good five minutes each day of the show burning whatever rubber it had left on its tires on the concrete, all without burning a single drop of gasoline.
{yoogallery src=[/images/phocagallery/tokyo_auto_salon_2012] width=[150]}