Written by Adam Zillin | Photos by Adam Zillin | 01 May 2014
Page 1 of 4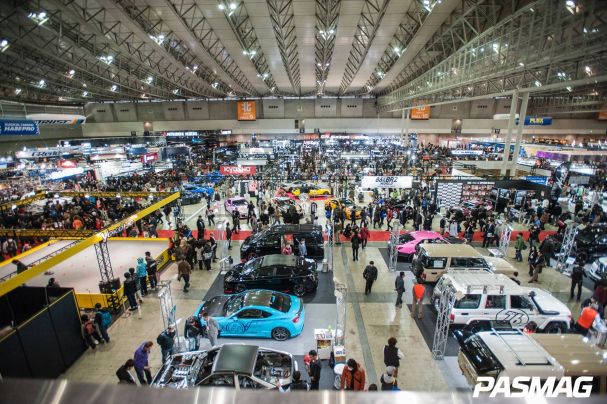 The Tokyo Auto Salon 2014 was, at least for me, a great weekend filled with all manners of entertainment and spectacle. Whether you enjoyed it or not came down to how you viewed the weekend or, more specifically, what you were looking for. In my case, as always, this meant going in with an open mind to uncover some of the gems the show was bound to hold. This also meant getting there before anyone else did, so I found myself prowling the halls on the Thursday set up, one night before the floodgates opened to the press and general public.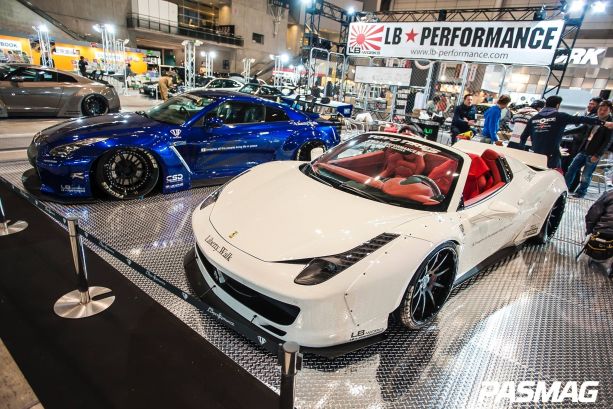 There was a lot to take interest in. Subaru, for example, took a chicken-and-egg approach by releasing the race version of its new WRX Nürburgring race car before taking the wraps off the production car in Detroit a few days later. Trust was unveiling its new R35X drift weapon, Liberty Walk was showing off some new machines, including its widebody 458 Italia and R35 and the big wheel brands were showing off a number of new shoes. Rocket Bunny (read Kei Miura) was everywhere – his over-fenders literally dominated the visual presence this year; I counted at least 30 cars wearing his designs.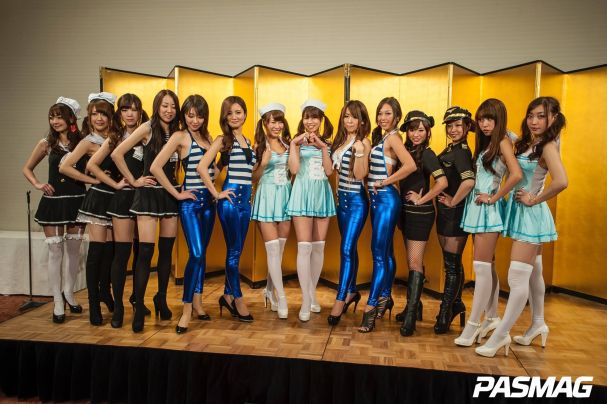 But while Thursday was a good indicator of what to expect, nothing could have prepared me for what was to happen during the rest of the weekend. Friday began as it always has; press being given limited access during the morning with the crazed fans looking to spot some flesh of the female variety flooding the halls later that day. There was plenty to go around I suppose, but I have always wondered what the ratio of gear heads to girl seekers is. Probably heavily tilted towards the latter!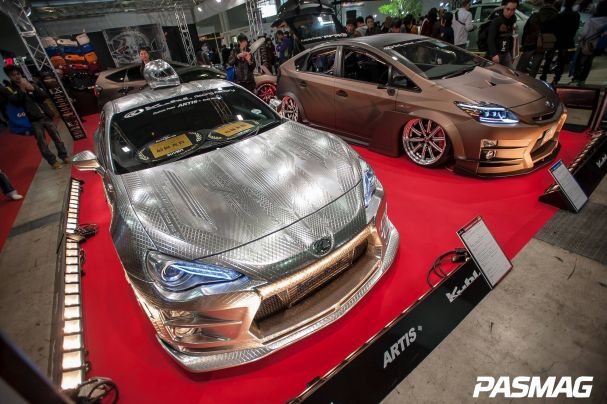 One car (actually a pair of them) that really impressed me was from a small company called Kuhl Racing. Their silver Toyota 86 (there were seemingly more of them this year than last) was an incredible machine. It was not wrapped in vinyl; rather it was painstakingly painted using perfectly positioned strips of tape under layer after layer of glossy coats; a process that took over two months to complete. Underneath there was no less detail, with acres of titanium covering the custom exhaust system. The Prius next to that was, actually, still a Prius, but still very impressive. One look at the interior and you got lost trying to find all the little details.