Written by Jeremy Glover | Photos by Jeremy Glover | 17 June 2014
Page 2 of 2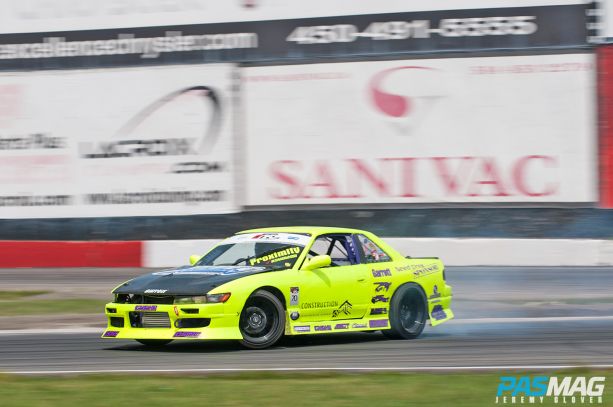 Top 16 Qualifying was intense! Marc Landreville took himself out by spinning on his chase run against Martin Langlois. Hands down, the best battle of the event was when Simon Schaffner faced Alex Michaud. The battle consisted of tight tandems, "One More Times", losing tires and even contact between both cars! Simon got the win but due to a failed engine after the battle, he was out of the competition. On the positive side, he earned his spot for the Formula Drift Canada – Challenge Round on Labour Day.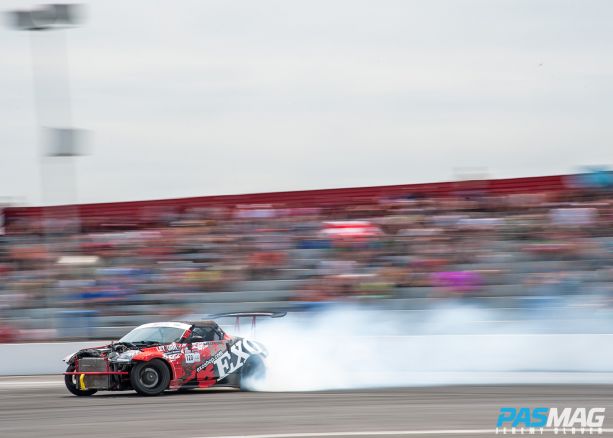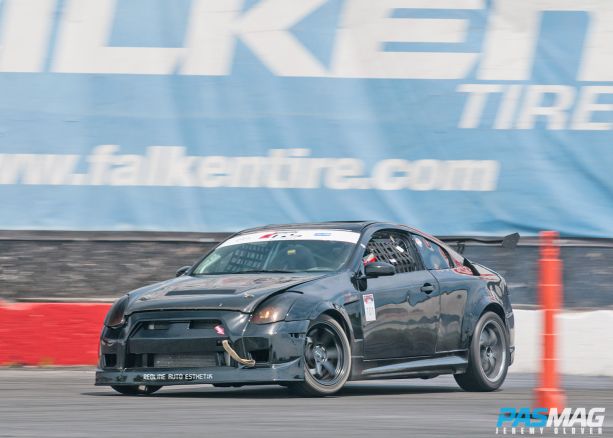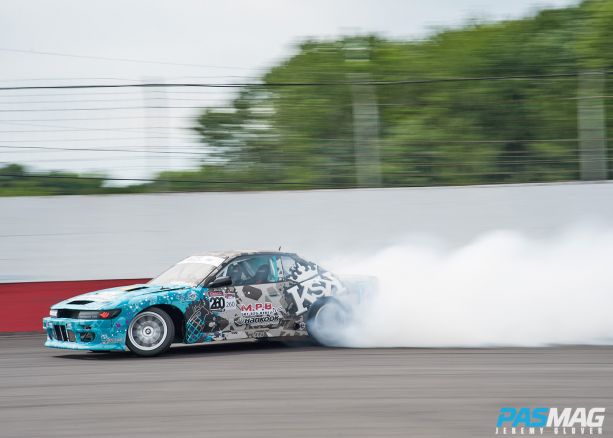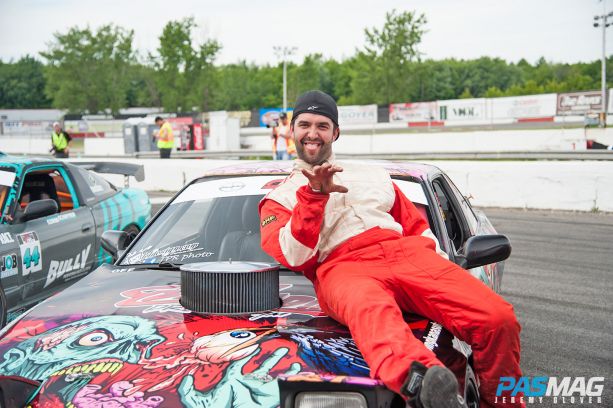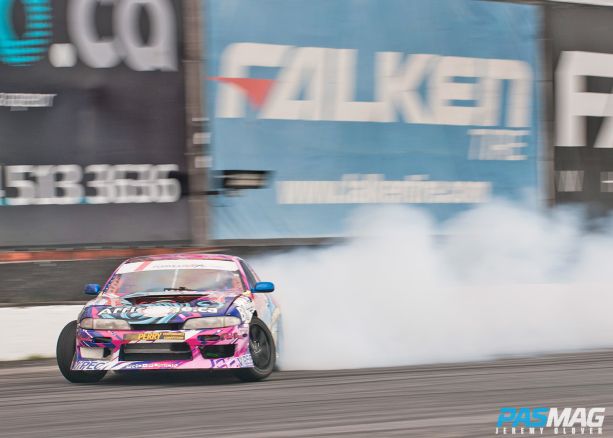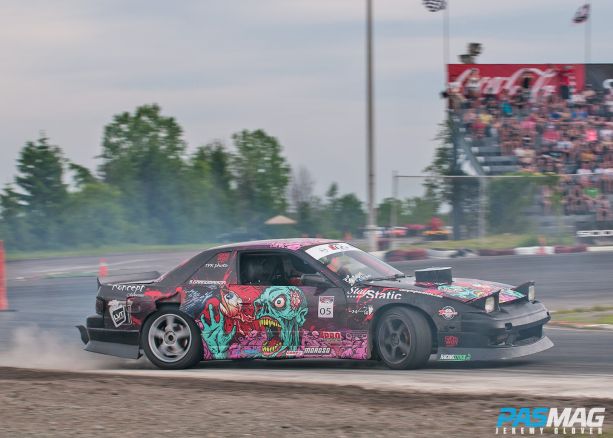 Final 4 came down to Kevin Morin, Tommy Bellemare, Brad Carlton and Jonathan Guitard. Kevin faced Tommy but during their battle, Kevin's car developed some problems resulting him in giving the win to Tommy. Jonathan now faced Brad. It was a good battle between both drivers but on Brad's lead run he rode into the wall a bit too hard and the wall won. Jonathan advanced to the finals. The final tandem of the event was between Jonathan and Tommy. Both drivers put down some solid runs and it could've went either way. At the podium, the winner of the first ever Formula Drift Canada event was announced - Tommy Bellemare!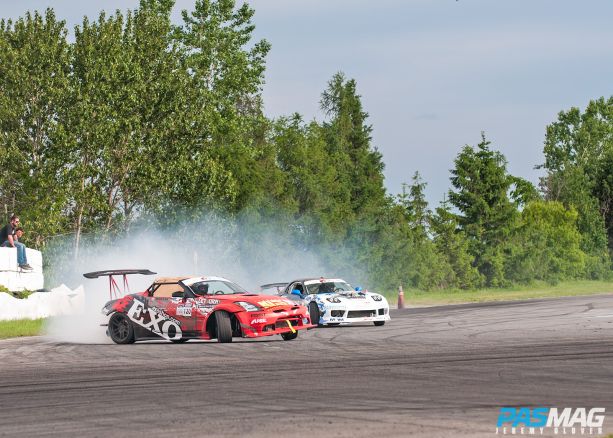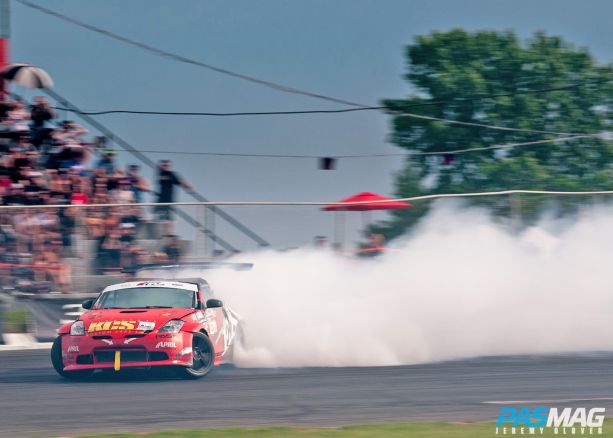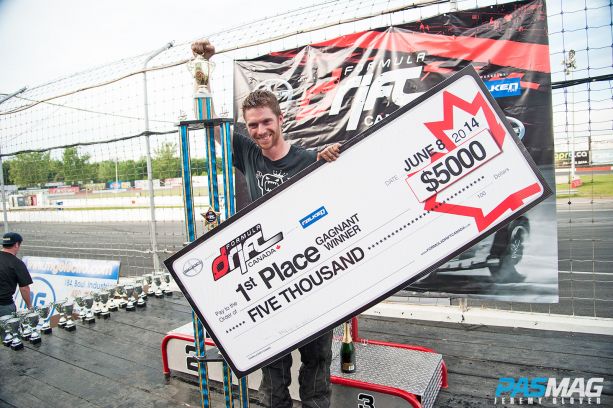 Final results - First: Tommy Bellemare, Second: Jonathan Guitard, Third: Brad Carlton

For its debut event, the Formula Drift Canada crew put on a great event! One thing is for sure, Formula Drift Canada – Challenge Round on Labour Day weekend (August 31 – September 1, 2014) will be something not to miss!

For more Formula Drift Canada event/series info, go to www.formuladriftcanada.com or on Facebook at www.facebook.com/formuladriftcanada.