22 March 2016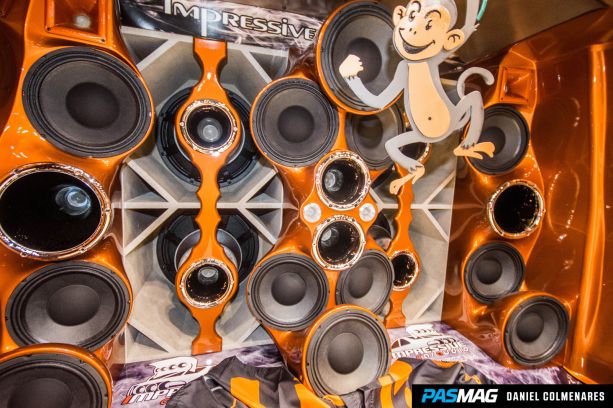 Thirty years. That's a crazy amount of time when you think about it. That's 133 dog years. Thirty years ago, Mike Tyson won his first ever boxing title, the Chicago Bears won the Super Bowl, Top Gun was the highest grossing film of the year at over $8 million dollars, and the average price of a house in the US was $89,430. Of all those things that happened in 1986, one stood out as possibly the most important in any automotive audiophile's life: the first year that Spring Break Nationals (SBN) took place at the Ocean Center in Daytona Beach, Florida.
Since then, thousands upon thousands of enthusiasts have come and gone through the doors of the Ocean Center to see the sights and hear the sounds - not that they had a choice, we're pretty sure anyone could hear the SBN ruckus from a few blocks away. Part car show, part sound-off, part bikini contest and part food eating competition, it really is the best of all worlds.
To add to that, SBN also features in.car.EXPO: an industry education trade show that brings some of the best minds in the business in to talk about what they specialize in and give seminars. Anything from training to new product reveals are covered here.
SBN is also where the sanctioning bodies of competition car audio come out to play. IASCA, MECA, dB Drag Racing and ISPLL are all regulars for setting new records, doing demos and plenty of hair tricks.
This year (Mar 19-20, 2016), things were laid out a little differently. The Main Hall featured in.car.EXPO, Sound Quality competition and the Tuner Jam car show. In the Arena area, earplugs were a must as that was where the SPL Demopalooza was taking place, while the SPL competition took place in the West Lot. Of course, every afternoon on the main stage were eating contests and a bikini contest, all emceed by by SBN veteran Bill E. Okon.
Speaking of veterans, the man who started it all, Paul Papadeas received a commemorative plaque to celebrate his event, SBN, for its 30th anniversary. For being a place that successfully intertwines enthusiasts and the industry together, we think that it's more than well deserved. Here's to 30 more years of rocking Daytona Beach! www.springbreaknationals.com.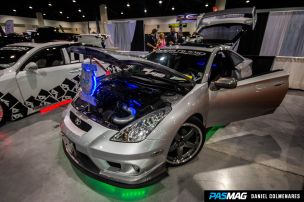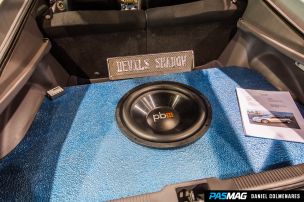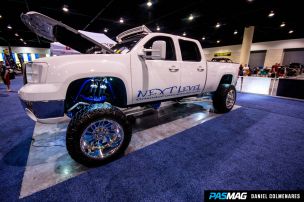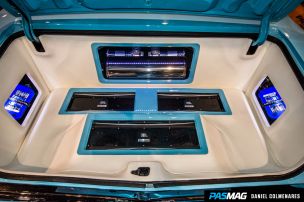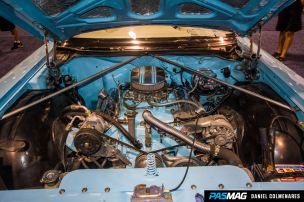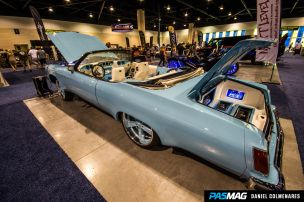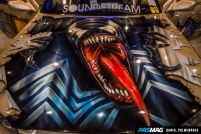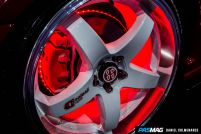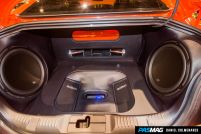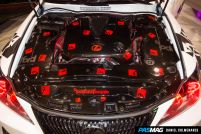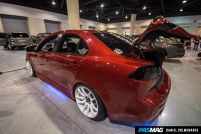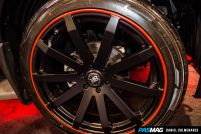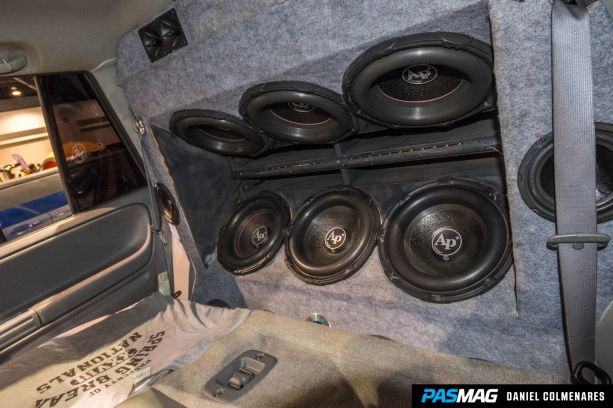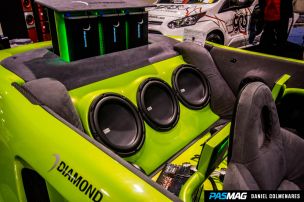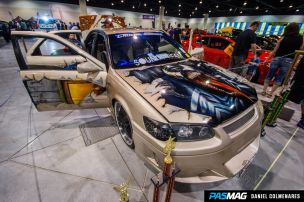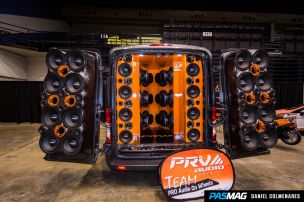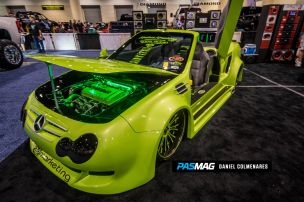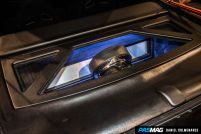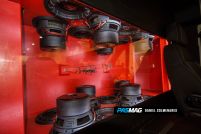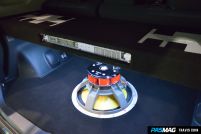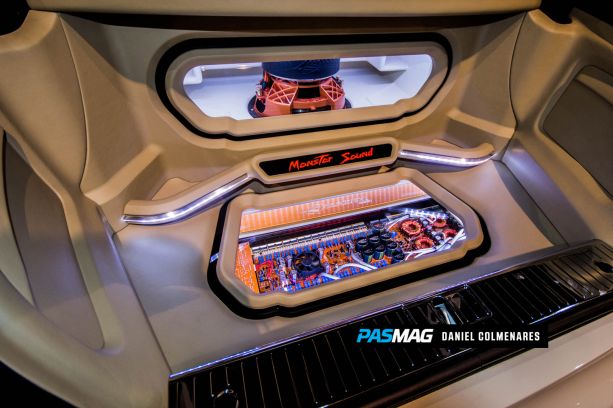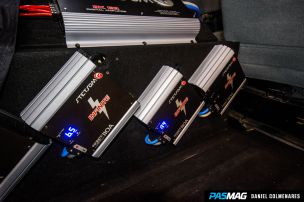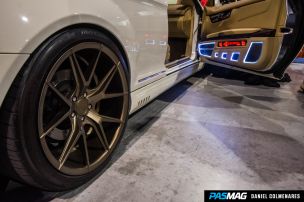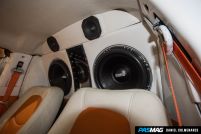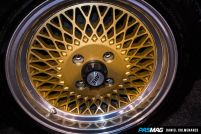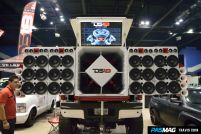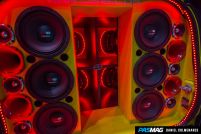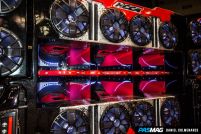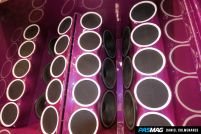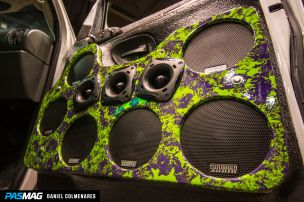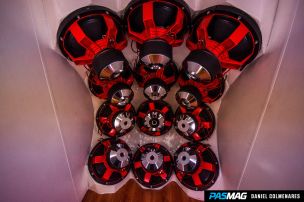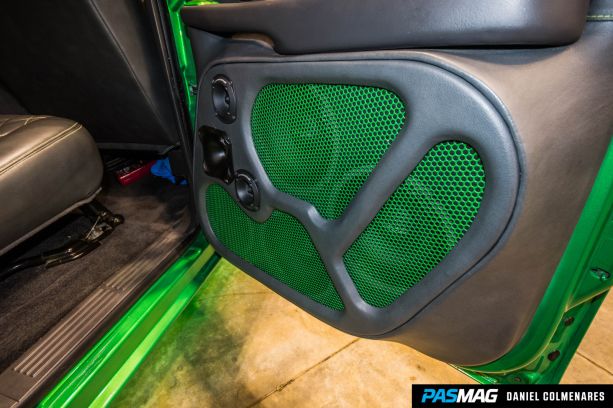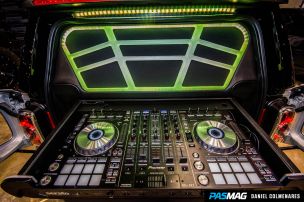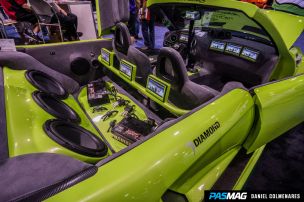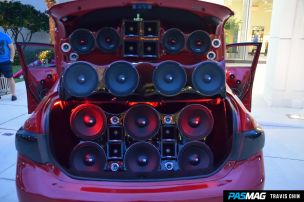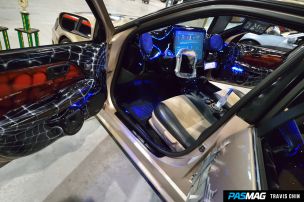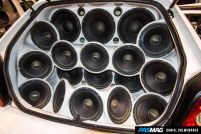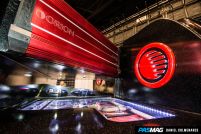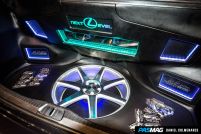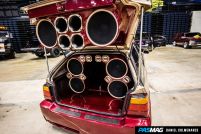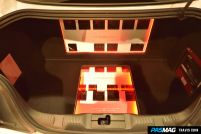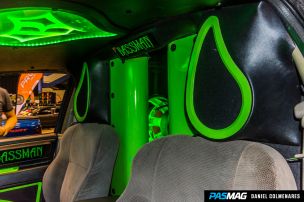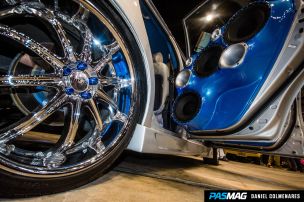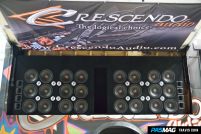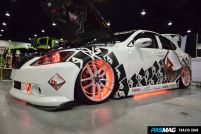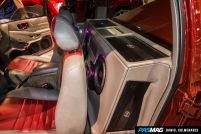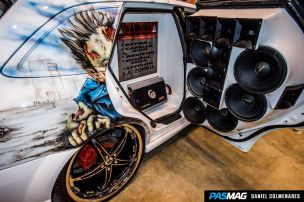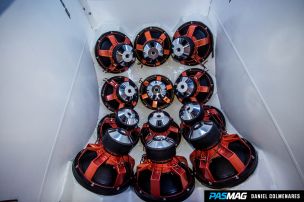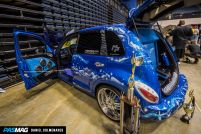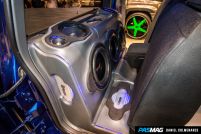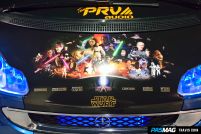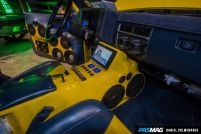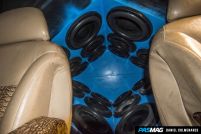 Contributors: Daniel Colmenares, Travis Chin