Written by Chris Pereira. Photography by Skooter Media | 07 October 2016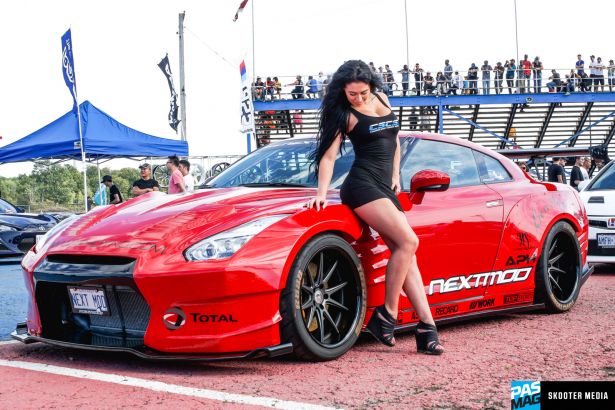 The CSCS Season Finale, presented by Pirelli, was a tremendously exciting event for CSCS fans new and old! Powered by Rota Wheels, the packed house at TMP Cayuga gave way to championship-type energy and support for all competitors. Congratulations to all CSCS competitors, sponsors, and fans who didn't let a spot of rain dampen their true racing spirits. Thank you!
The final list of the CSCS Season Finale results are in!
Winners List:
DRIFT
Drifting 1st Place: Riley Sexsmith
Drifting 2nd Place: MoneyGang Steve
Drifting 3rd Place: Patrick Cyr
TIME ATTACK
Time Attack Unlimited AWD 1st Place: Brian Wong
Time Attack Unlimited RWD 1st Place: Sasha Anis
Time Attack Unlimited FWD 1st Place: James Houghton
Time Attack Super Street AWD 1st Place: Richard Boake
Time Attack Super Street RWD 1st Place: Steve Bortolotti
Time Attack Super Street FWD 1st Place: Conrad Falkenberg
Time Attack Street AWD 1st Place: Ryan Byrne
Time Attack Street RWD 1st Place: Ramesh Krishnan
Time Attack Street FWD 1st Place: Lap Li
DRAG RACING
Street Canadian FWD (SCFWD) 1st Place: Max Durand
Super Street 1st Place: April Sunday
Street Warz 1st Place: Brady Lesperance
Bracket 1st Place: Clint McAdams
SONAX TUNER CUP SHOW & SHINE
BEST OF SHOW AWARDS
1st: BEST OF SHOW: Brian Viveiros
2nd: BEST OF SHOW: Clench Highrollaz
3rd: BEST OF SHOW: Kyle Gibson
Visit www.cscs.ca for more CSCS information.
CSSC Round 5 is featured in PASMAG issue #141 Feb/Mar 2017. Click here to order.
Contributors: Chris Pereira, Skooter Media