Written by Jonathan Gauthier. Photography by Jonathan Gauthier | 30 June 2017
Page 1 of 3
North Shore Montreal, Quebec - It's 6:00 AM in the morning and I just woke up feeling really tired after a terrible night of sleep. It's of little consequence however, today is the eve of the Wicked Big Meet. Myself along with a few dozen other Subaru car enthusiasts from Quebec (most of which are probably feeling tired as much as myself, due to overexcitement) are getting ready for a 6-hour drive towards Connecticut, USA, for the largest Subaru festival in North America. For a few of our group, it's their second, third or even fifth time attending this yearly event, but for me it's the first, not sure of what to expect other than what I had heard and seen on social medias.
Contributor: Jonathan Gauthier (@retro_brz)
And so we departed, from several different regions of Quebec, with the Stanstead border customs as our rally point. As soon as we crossed the border, we embarked on the beautiful Interstate 91 highway and grabbed the opportunity to seize the moment with a few rolling shots.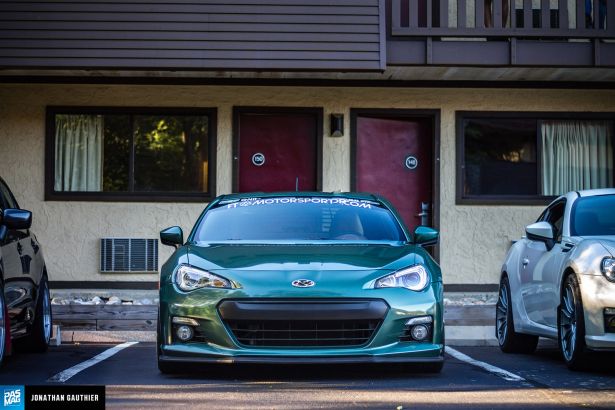 We eventually arrived at the Red Roof Inn, a modest but welcoming motel in the small town of Stafford Springs, which also happens to be the home of the raceway where the event is taking place the next day. After a well-deserved dinner at the nearby Longhorn Steakhouse, some of us headed to the nearest car wash and then came back to the motel to relax a bit. As usual, I couldn't resist taking my camera out of its bag.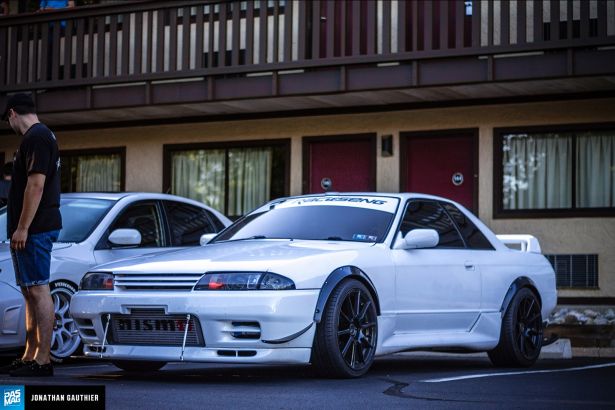 The stiff mattress and pillows didn't help provide a better night of sleep than the previous one, but for the few of us taking part of the WBM's Show & Shine competition, there's no time to complain. A quick shower and stop at the nearby Starbucks for a much needed dose of caffeine and we're in direction of the Stafford Motor Raceway!