Written by Randi Bentia. Photography by Randi Bentia | 25 June 2018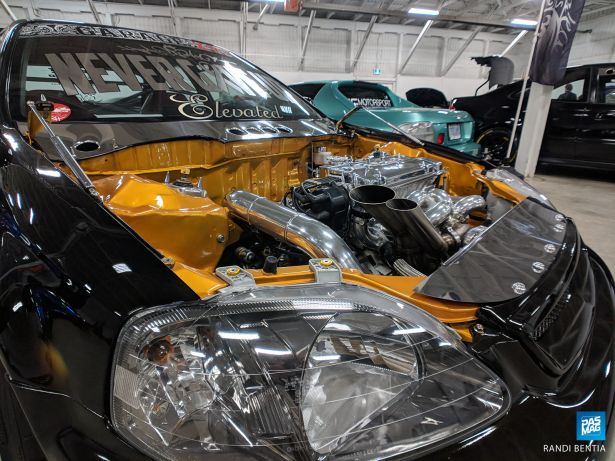 Traveling to Markham Fair for a car show brought memories of another show I once attended and exhibited with Performance Auto & Sound Magazine during the years of 1999-2006: Darknights. Over a decade has passed, and Ertefa welcomes the new breed of enthusiasts, media and vendors alike to showcase their builds, talent and product.
On June 23rd 2018, Ertefa hosted their annual "festival". Attendees were treated with an entire day of entertainment, including the charming and witty host Carlos Hayes of Got Ass?, models, live performance and contests, simulation racing, an ear-popping and mind-numbing 2-step competition, and stunt shows; and a show car competition and display of some of the best builds and car clubs from the Greater Toronto Area. With the on-and-off-again rain showers, the on-track exhibition was delayed and eventually cancelled.
Lee Temple, with a 1987 Chevrolet S10, was awarded Top Honors with the Best of Show, Top Truck and Best Chevrolet award, while Ryan Hunt and his 2007 Nissan 350Z was awarded the winner of the PASMAG Tuner Battlegrounds competition and the print feature in PASMAG!
Here are the photos I captured at the event. I also got a few gigs of video coverage, which some have already been uploaded to our Instagram and Facebook pages.
It was great catching up with everyone in our local community and meeting new faces, and thanks to the Ertefa team for hosting a great event!
Stay tuned for more coverage!