Event
Title:

FITTED Toronto

When:

24.05.2014

Where:

Brampton, ON

Category:
Description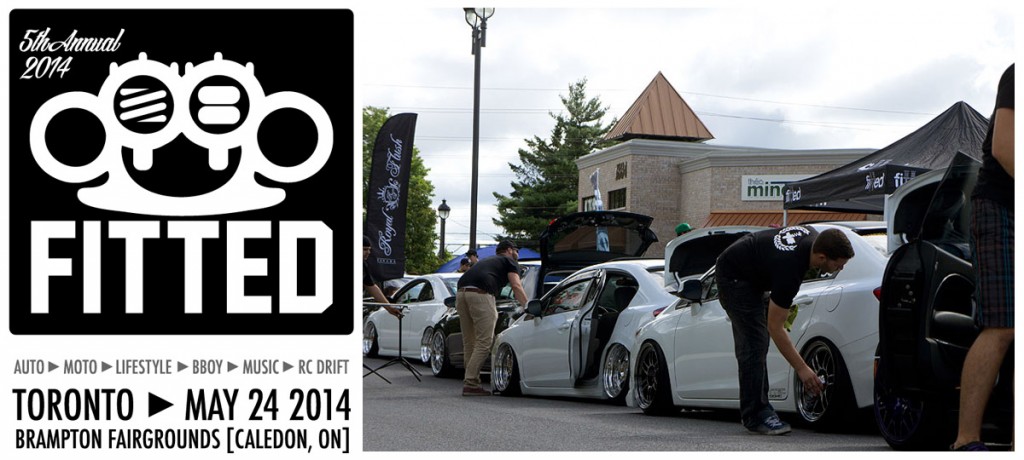 Update: Monday, May 5, 2014
ENEOS Canada will be handing out Oil Prize packs, stickers, accessories, and a 1:16 Audi R8 RC car at FITTED TORONTO! Visit their booth for a chance to WIN!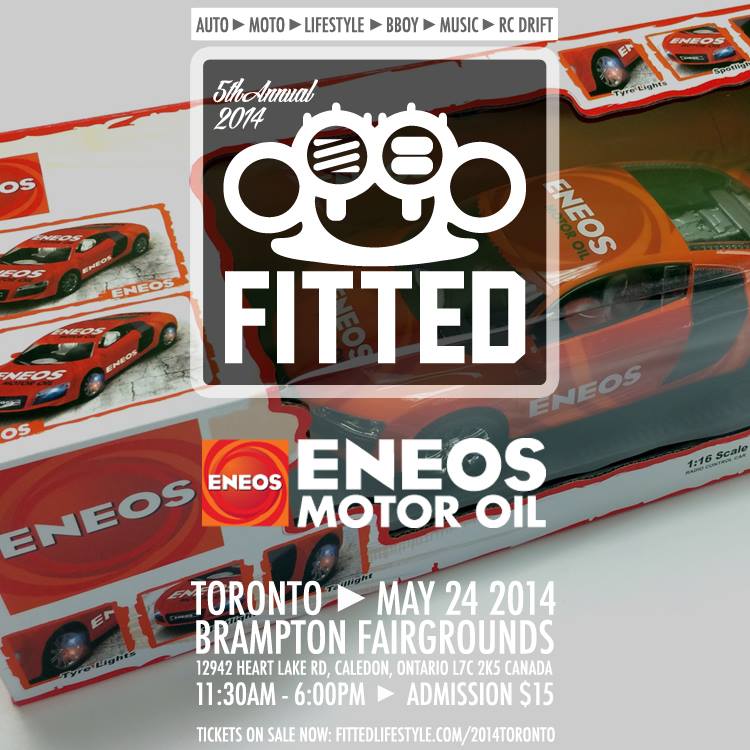 Update: Tuesday, April 29, 2014
Use Discount Code: "crew" (minus quotations) to receive 10% OFF your event ticket purchases! Must purchase 5 or more tickets at checkout. www.fittedlifestyle.com/2014toronto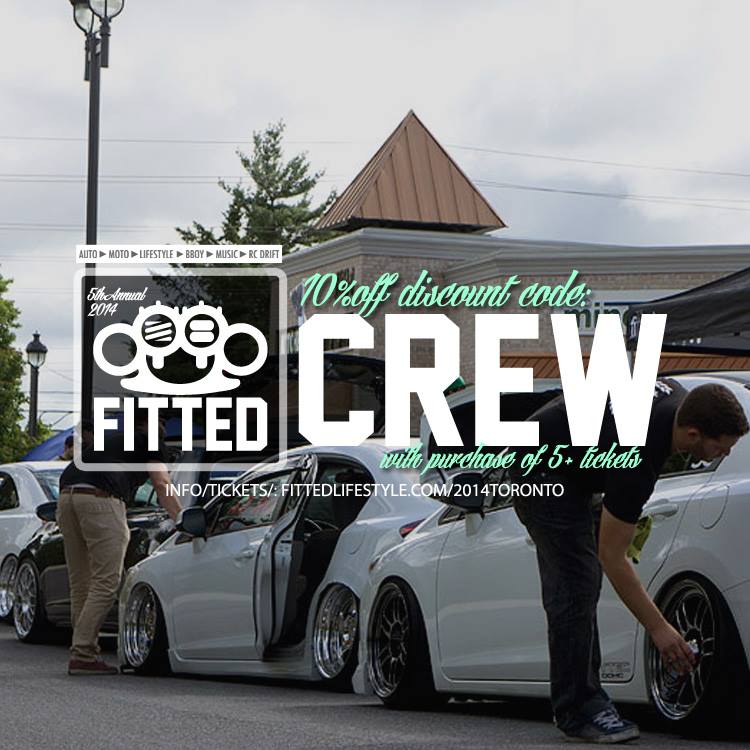 FITTED™ is an aspirational event created originally in 2010 to promote, foster, and expand the Automotive Lifestyle community. Over the span of five years, we have successfully hosted and expanded our event to converge all cross-cultural elements which this audience prescribes to. FITTED™ is not just a car show. It is a community built upon custom-crafted awards, unique activities, giveaways, sport, fashion, positive relationships, and most importantly, fun! As enthusiasts, we understand and live the lifestyle not from outside the culture but amongst you, our peers. We look forward to bringing you another successful year and thank you for your interest in FITTED™!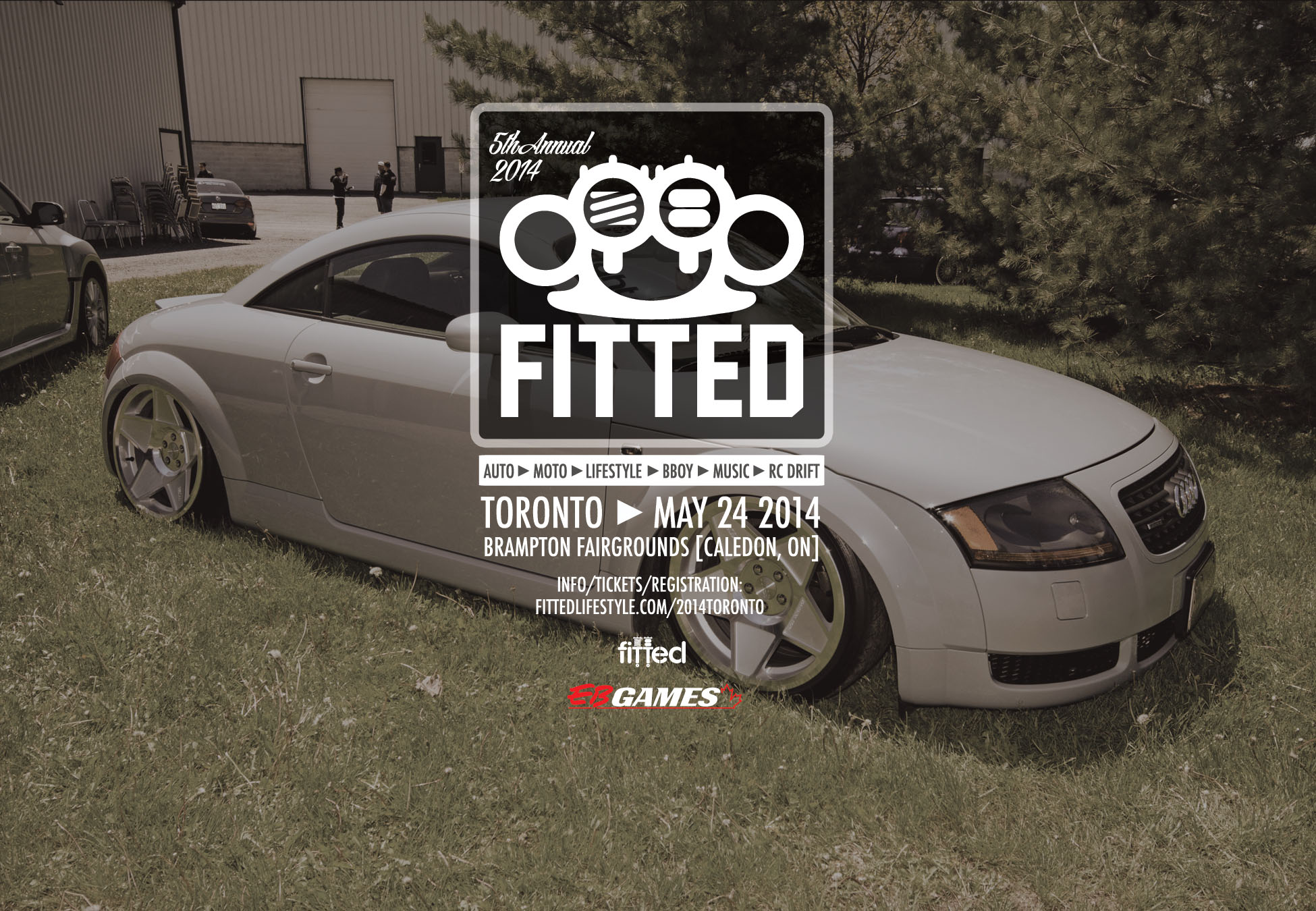 FITTED™ TORONTO
DATE: Saturday, May 24, 2014
TIME: 11:30AM – 6:00PM
Brampton Fairgrounds
12942 Heart Lake Rd
Caledon, ON
L7C 2K5 Canada

GENERAL ADMISSION
$15/person
* Children 12 and under are FREE.

COMPETITOR
$30/vehicle

COMPETITOR CLASSES
AIR (1st, 2nd, 3rd)
STATIC (1st, 2nd, 3rd)
PASMAG TUNER BATTLEGROUNDS award (more info here)
BEST OF SHOW (1st, 2nd, 3rd)
BEST COUPE JDM/KDM
BEST HATCHBACK JDM/KDM
BEST SEDAN JDM/KDM
BEST WAGON JDM/KDM
BEST COUPE EURO
BEST HATCHBACK EURO
BEST SEDAN EURO
BEST WAGON EURO
BEST CLASSIC
BEST ENGINE BAY
BEST VIP

For more info, go to www.fittedlifestyle.com/2014toronto.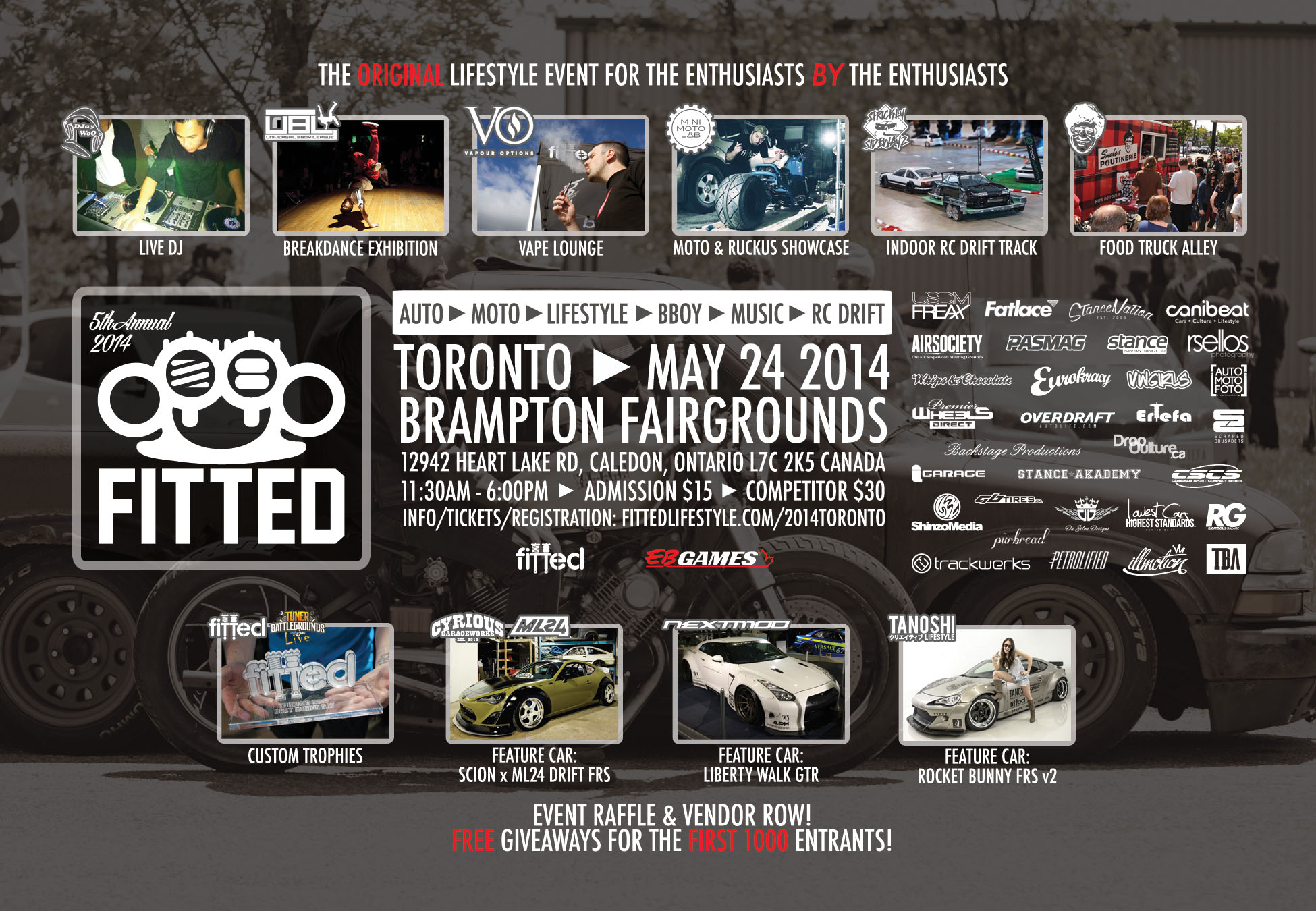 Venue
Venue:

City:

Brampton, ON
Description
Sorry, no description available