Written by PAS Staff // Photos By: Jeremy "G-Lover" Glover | 23 August 2010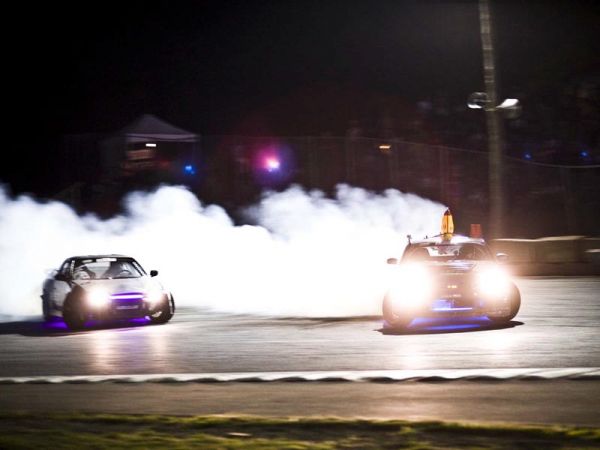 The Autodrome Montmagny in Montmagny, Quebec was the site for the 4th round of DMCC action in the East. Is their anything better than a full day of all out drifting? Yes, there is and it's called NIGHT DRIFTING at Round-4 of the Eastern DMCC Castrol Edge Championship being held at the Montmagny Autodrome near Quebec City. With some spot lights and a few neon lights courtest of StreetGlow it was quite the specatcle for the fans.

After dark the action heated up and in the end it was some familiar faces on the podium. Taking first place was Matt Waldin in his Import Intelligence 350Z, Freddie Girard in his Skyline and finally Pat Cyr in the legendary AE86! Right now it's a dog first for first between Pat Cry and Matt Waldin, so we'll see what goes down in Toronto!
{yoogallery src=[/images/phocagallery/DMCCrd4] title=[DMCC Round 4 2010] width=[150]}