27 July 2011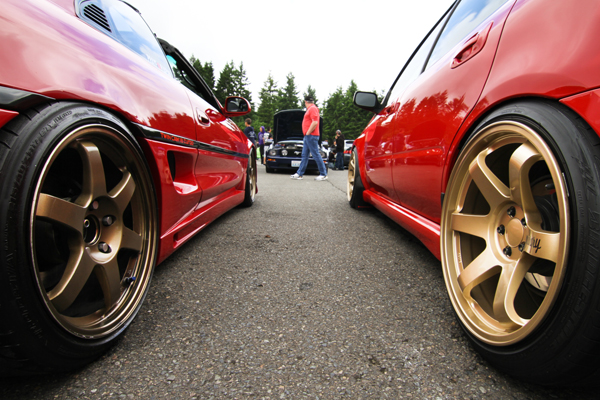 It was a weird week leading up to the 2nd Annual Forum Fest presented by NOS Energy Drinks. The weather was different every day, some wet and cloudy, some sunny and mild but no one could have guessed what the weather was going to do for Saturday the 25th of June. The weather finally turned for the best early the morning of the event and eventually brought out sunny skies and mild temps.
NWMotiv, tasked with producing the event ran in conjunction with Pacific Raceways; is a car show, drag race and drift exhibition rolled into one massive event. In only its second year, Forum Fest doubled the amount of show cars and brought heaps more spectators to this year's event compared to last years.
| | |
| --- | --- |
| | |
| | |
It's hard to say what you might consider the main attraction for this event, 250+ show cars and bikes, sub 10-second import drag cars or the thrill of watching drifters on a track that normally doesn't see a lot of drifting? Any which way you look at it, all three events made it an enjoyable day.  The car show, produced and judged by NWMotiv was a huge success! Several notable teams and forums made their way back to hold onto their belts, Team Menace with Best Team Overall and MazdasNW.com retained their Best Forum belt with over 40 Mazda's in attendance!
Drag racing is picking up steam, increased popularity is partly to blame on SpeedFactory Racing and their 8 and 9-second running drag civics piloted by the Kempf brothers. Both Kevin and James set personal best times in their civics, really making this event a success for them and very entertaining for the crowd to watch.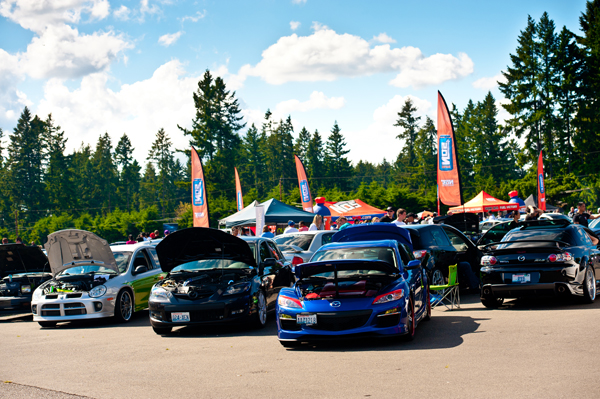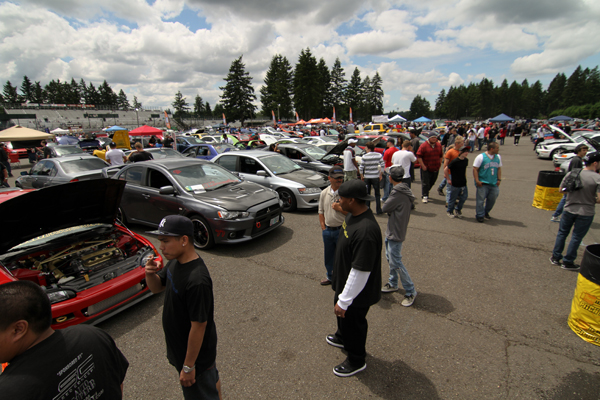 Special Thanks to Drift Office for setting it up, maintaining and working the drift exhibition that was featured on the back side of the track. This year was a little different with the amount of experienced drivers. It seems as though a lot of our pro-am's are starting to move up in the ranks. If you went last year, you might have caught Formula Drift rookie Walker Wilkerson showing some strong runs in the same turns, now he's traveling the country with Formula Drift setting the scene on fire!
We look forward to Forum Fest next year and hope that it attracts more participants from Western Canada!