30 August 2012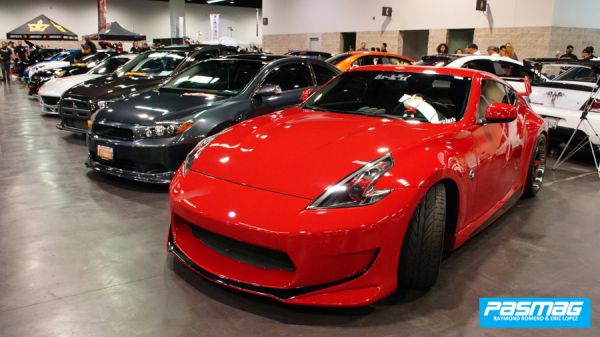 With another come and gone, another car show in the books; the annual SpoCom Consumer and Tradeshow was held at the Anaheim Convention Center and it did not disappoint. Despite the sweltering heat, the patrons amassed and attended another one of Southern California's premier shows. All the usual suspects were out in full force and some of the newcomers burst on to the scene. Glimpses of the new Scion FR-S were right at the forefront with video game demos and giveaways. The models lounge was packed solid as well, with everyone from international model Christine Barnum to the breakout Geisha Lady, Marissa Hiroko. The venue itself was small and compact, but as with every show, is always something to look at.
Import Fashion was out in style and topped off by the lovely, Jeri Lee. They definitely stole the show with their booth, complete with the red carpet treatment, DJ on hand, and models to make you feel like a celebrity. The Savini Wheels booth was right in the center showcasing their amazing wheels and project cars, including their Lamborghini and the Hillbank Mustang.
From JDM to EURO and VIP to Daily Driven, SpoCom had all their bases covered. If you did not enjoy the cars, then you definitely enjoyed the Bikini contest. With over 15 girls competing, it was great to see the diversity on stage as well as the camaraderie between all of them. It was just about having fun and with an event finally being indoors, we all had received a break from the sweltering heat awaiting us outside.
We were happy to see that the event went off without a hitch and we look forward to seeing more from them next year.