11 March 2013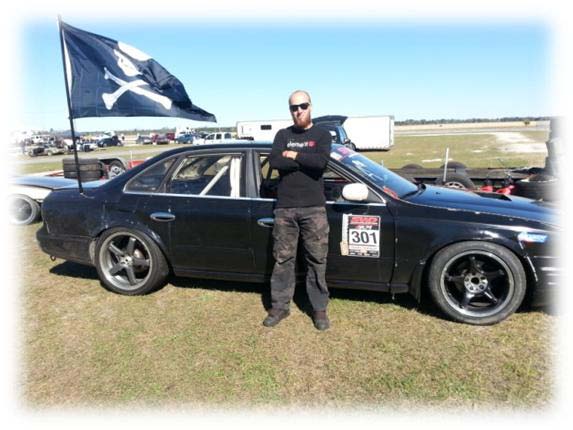 Charlie Thompson was chosen to receive the first invite KMS Drift will be issuing for the XDC: Orlando event in May. Charlie will be representing KMS Drift with an all exclusive driver package that includes free driver entry fee, a full KMS sticker pack for his car, KMS apparel and much more. Charlie killed the course at the Starke, FL event impressing the KMS crew to earn this spot. We look forward to having Charlie compete and representing KMS Drift at that event.
KMS Drift will be selecting additional drivers to receive a "free" invite to the XDC: Orlando in May at each of our events from now until the event. Drivers must compete in a KMS event to have a chance to receive an invite to the XDC event from KMS.
XDC will be joining KMS Drift at the Atlanta Motor Speedway on November 22nd and 23rd for the finals. XDC will be bringing in drivers from all over the world to compete to crown a world champion. This two day event is destined to be EPIC, bringing a double dose of drifting finals where only the best of the best will be competing.
XDC Winner:
Driver: Charlie Thompson The Firm, Starke FL 02-16 & 17-2013