Written by Dave Pankew | 31 August 2008
Page 1 of 3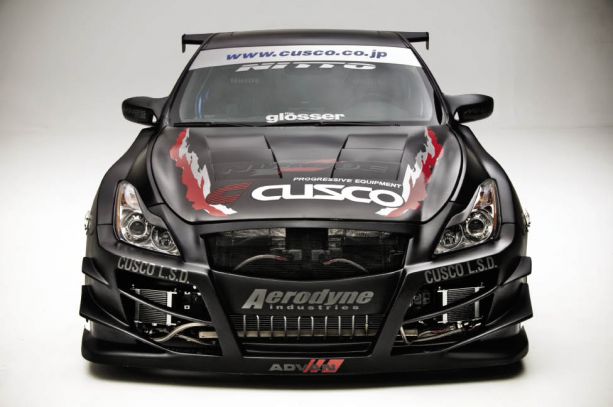 Written by Dave Pankew / Photography by RCH Designs
There is a fine line between a dose that will produce results and one that ends in a disastrous overdose. With certain substances, the difference can be between life and death if you don't follow directions or mix 'n match them wrong. Maybe it will land you a hospital visit or some other fun symptoms like: vomiting, nausea, seizures and comas. It isn't just the bad-man drugs you find on the street corners either, but sometimes over the counter pharmaceuticals or household goodies too. However it's mainly the heavy artillery like the Barbituates, Stimulants and Opiates that will bring the heat if taken incorrectly.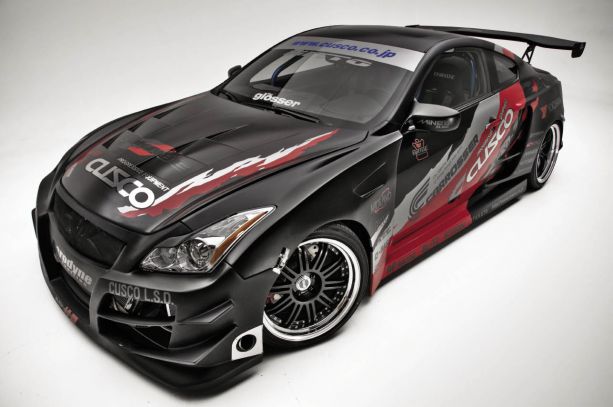 The crew over at High End Performance in Camarillo, CA never knows how to get the dosage right. No, not of narcotics... but when they are injecting some extra "go-fast" into their projects, they just don't know when to quit. And when they try to stop and go cold-turkey ... just like a hardcore junkie we find them back at it again ripping apart what they just completed. We're not exaggerating either, these guys have serious problems with addiction to modifying cars because this project is totally unrecognizable from where it was last year. The car was featured on a major import mag cover but it isn't even worth mentioning since you probably couldn't tell which cover anyways. Might as well be different car.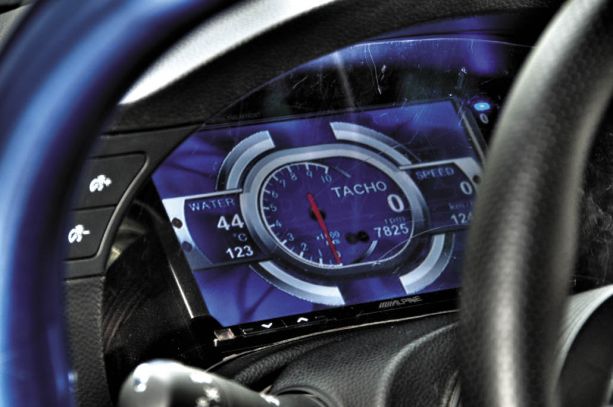 "Like I said, we only build cover cars" Owner of High End Performance Ben Abutin laughs. We had to fight over this one (again) even though we didn't ink it last year. However, this time we put Abutin in a choke hold and gave him an offer he simply couldn't refuse to lock down the feature. For us, we were fine with that, since the styling of the car was a tad unusual last year. This year, everyone was running their mouths about the badass G37 that was in the Cusco booth at SEMA, they weren't doing that the year before as it sat in the Tanabe booth. Another notch in their belt, High End attracted the attention of Kazunori Yamauchi at this SEMA Show. Who is Mr. Yamauchi? Well, only the creator of the most successful racing simulator of all time, Gran Turismo. The popularity of the Polyphony video game prompted the team to scour the SEMA Show floor to award top builds. The award this year included a custom Sony Playstation3 in the form of a trophy and of course a slot to be immortalized in the game itself. So, when Gran Turismo 5 comes around, you will be able to unlock and drive this beast on the Playstation3 ... sick!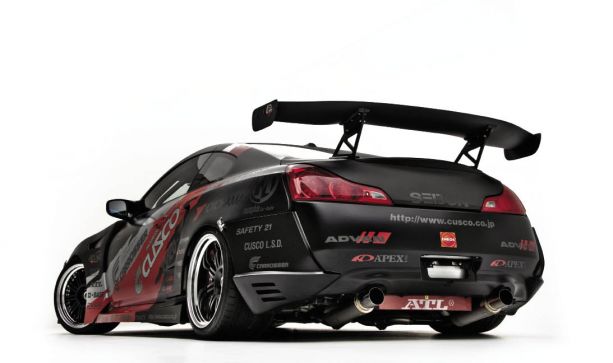 What turned Yamauchi-san to the High End G37 this time around? Well it was mostly due in part to the menacing features of the car. High End Performance Inc. has been developing a widebody kit for the G37 over the past year. They wanted to relly flex their design skills to promote all of their widebody kits. The G37 was created to showcase the innovation at High End Performance and create a vehicle that displays performance and styling in a striking package. Abutin, the designer of High End Performance aero kits, is responsible for the design of this car entirely. The focus of this project was to produce a one-of-a-kind bodykit that compliments the vehicle's current design. The bodykit was molded to the exterior avoiding any unsightly bolts, rivets or trim for that matter. After the extensive mods were complete, Abutin added some off the shelf items that can be bought for any G37.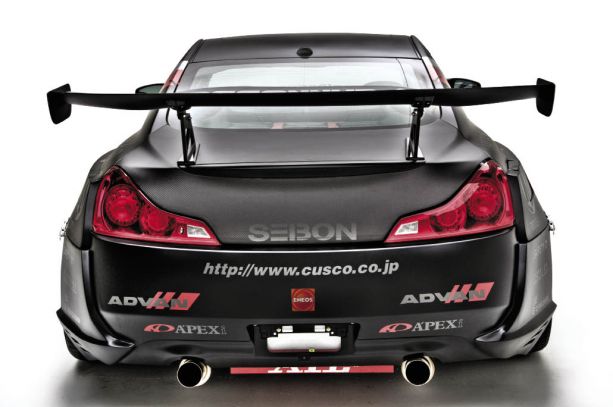 He worked with Seibon to supply a carbon fiber vented hood to reduce weight and improve airflow through the engine bay. Seibon also supplied a carbon fiber OE-style trunk that was fitted with an APR GT500 wing for improved downforce. To stabilize some of the air behind the vehicle a Top Secret carbon fiber rear diffuser was added. The exterior was drenched in several layers of BASF flat black with the carbon bits covered in a matte clear for the dry carbon look. Afterwards, they plastered the car in several layers of vinyl with title sponsor 'CUSCO' blazed across the side.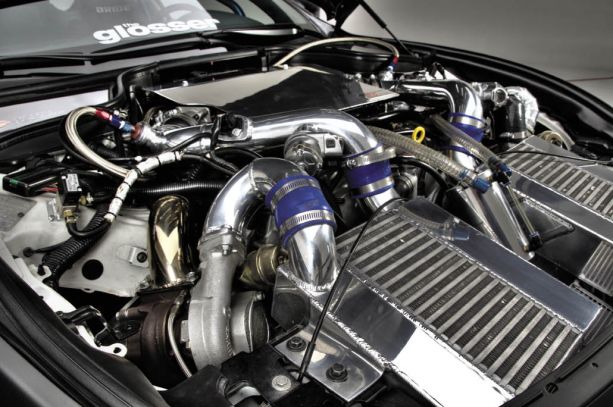 To make the G37 perform like it looks, High End worked alongside Aerodyne Industries of Industry, CA. They had taken on the task of winding-up the VQ engine to be able to handle the forced induction from twin turbos. The custom turbo set-up features dual top-mounted NISMO N1 turbos perched on tubular manifolds. These dual ball-bearing twins were made famous by the R34 Nür-spec for their capability of 500 instant-on horsepower. The compressed air heads into custom V-mounted Bell intercoolers lurking just under the hood.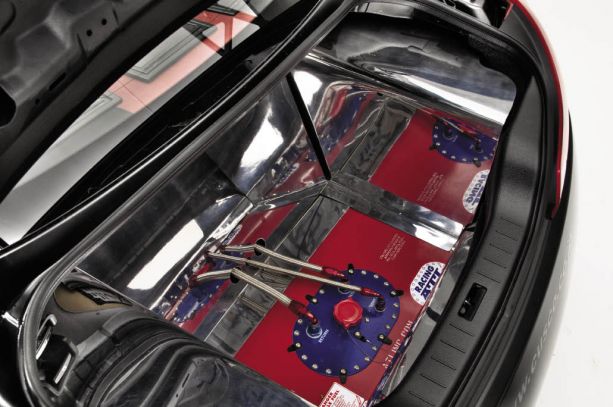 The fuel system is amped up with two additional 550cc injectors to meet the needs of all that air flowing into the chambers. All of the moving parts and friction needed lubrication, so additional Setrab oil coolers were added along with an aluminum radiator to manage heat. For proper tuning, the ECU was completely remapped by Mine's of Japan and is now configured as a standalone.