25 June 2013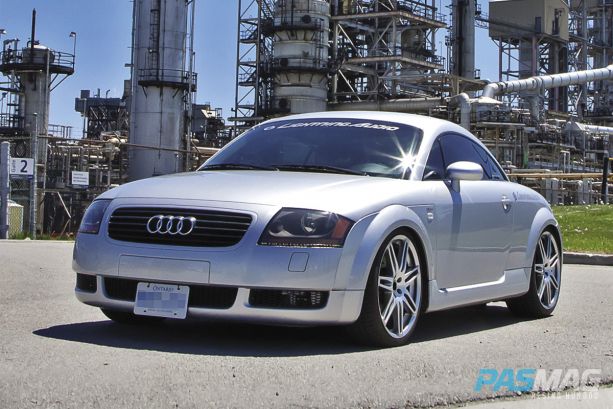 Written by Richard Morrison | Photography by Regina Nundoo
When you're starting off a build, it's a lot easier when you know what the style you want. You simply do what you think is cool, and usually the only limit is the amount of cash you have to spend on it. When you're a shop owner building a demo vehicle as a calling card for your business, the thought process can be a lot more difficult. It's important to show off your talents, along with the latest parts and the hottest styles. It goes without saying that with these kind of builds, money really is no object.
For Faisal Siddiqui, owner of SIDDS Radio in Vaughan, Ontario, he decided to stand out by going in a totally different direction with his 2002 Audi TT 1.8 Turbo.
Faisal says, "I love checking out show cars as much as the next guy, but when I look at a lot of them, I think, 'Wow, that's a killer build, but it looks like it cost a fortune.'" So when he started his build, he made the decision to keep it simple.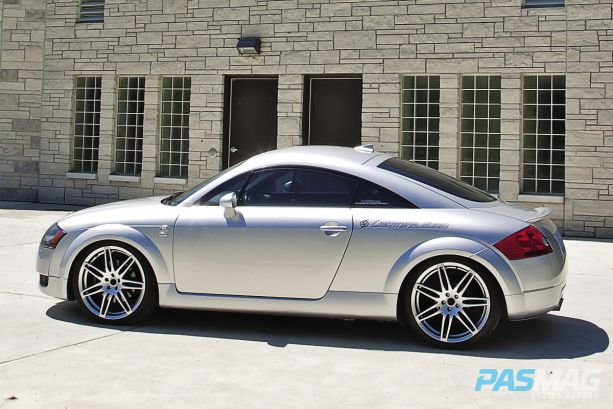 The plan was to show customers a cool ride that performs well, sounds awesome, and is attainable for his customers. Faisal found a pristine, 2002 Audi TT Quattro S Line, equipped with a five-valve, 1.8-liter turbocharged engine to start.
Initial modifications included a bigger turbo, K&N cold air intake, Unitronic's Stage-3 computer upgrade, and a boost controller and gauge integrated into the brushed aluminum factory heating vent. Everything was installed and tuned by Vin Test Auto, bringing the TT to 245 horses at the wheels. Audi's renowned Quattro all-wheel drive system lays the power to the ground, with help from H&R springs with Tokico dampers.
The understated exterior lets Audi's timeless styling do all the talking, with a subtle upgrade coming from 19-inch A7 wheels, tucked in nicely and backed up by an SP Performance big brake package with slotted rotors all around.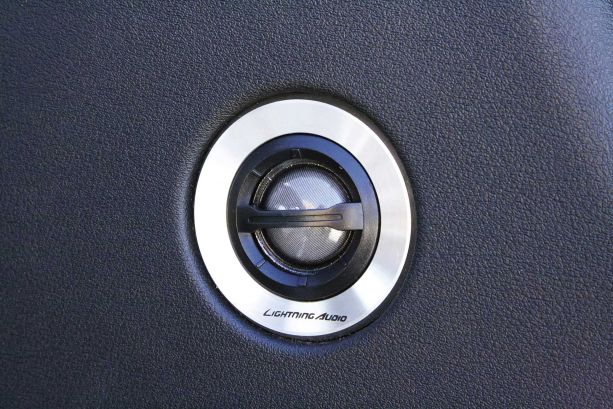 Since SIDDS Radio is a custom car audio store, it makes sense the stereo would be the centerpiece of the build. Instead of installing flashy products from any manufacturer, Faisal chose to outfit the car with Audio components, a recently re-launched and rapidly growing brand that delivers outstanding performance with great value.
Lightning's LA-1652-S components sit up front, with hidden crossovers and flush-mounted tweeters in the doors and a second pair of Lightning LA-1T tweeters for the center channel. In the rear, lightning LA1652 Co-Ax speakers are tucked nicely into the deck lid.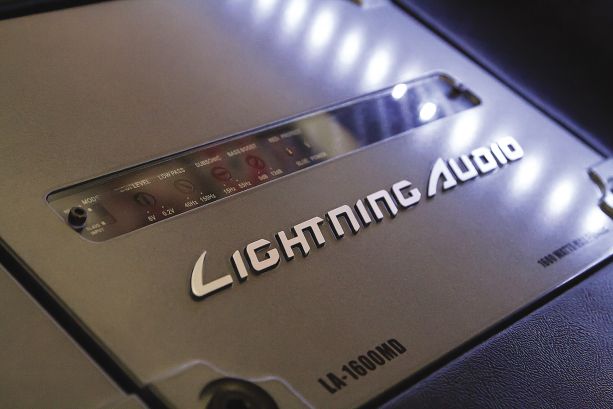 Lightning's top-line L3-12D2 12-inch subwoofers provide a heavy 1,000 watts of power handling. A trio of Lightning amplifiers put out an ear-numbing 4,800 watts, with one Lightning LA-8004 four-channel powering the component sets and two LA-1600MD digital monoblocks powering one subwoofer each. These amplifiers have received strong reviews right here in PASMAG, and they prove their worth in the TT. Controlling it all is a single-DIN Kenwood Excelon head unit, fitting behind Audi's classy brushed-aluminum folding cover on the dash.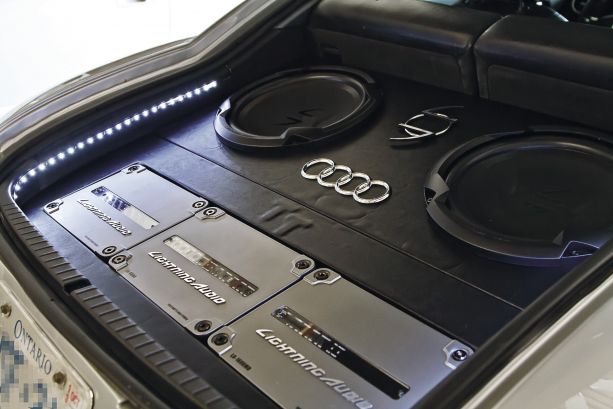 The system is finished with a super-clean install befitting of the TTs interior. The aluminum flush-mounted amplifiers match the TT accents perfectly, while the surrounding material is custom-matched to the leather interior for a look that appears straight from the factory.
The audio system has also been extensively torture-tested, reaching more than 140 decibels at peak power and delivering excellent sound quality at the same time.
"We exhibited the car at the Megaspeed show in Toronto earlier this year and the install was finished minutes before the show started," Faisal says. "We cycled hundreds of show-goers through the car, and pinned the system for every one of them – all weekend long. When you have potential customers lined up to get into the car, they don't want to wait for the subs and amps to cool down, so we just went ahead and kept it going. I kept expecting the gear to melt down, but it never did!"
Since then, the car has served as a rolling business card for SIDD's Radio, bring Faisal closer to his customers and connecting with the on a personal level. But most of all, Faisal loves the thrill of taking a first-timer for a spin to show off the car.
"The part I love best is when I play the system for someone and the bass starts to hit, and you see this great big smile spread across their face."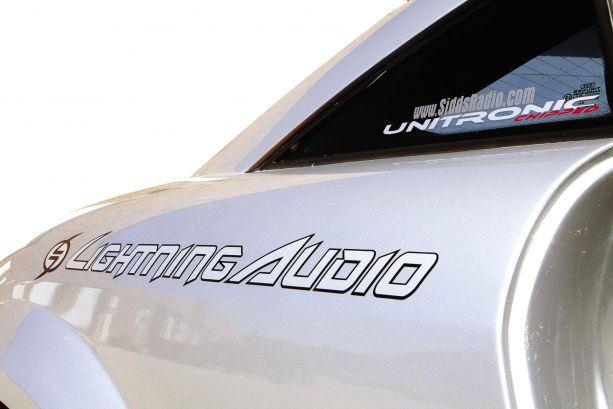 ESSENTIALS
Vehicle: 2002 Audi TT 1.8 Turbo
Driver: Faisal Siddiqui
Location: Vaughn, Ontario
Horsepower: 245 hp
Engine: Nissan Motorsports 5.6L V8
Engine Modifications
Audi 2.0TT Turbo
Unitronic Stage-3 Chip
K&N cold air intake
Chassis / Suspension
TOKICO Shocks
H&R Springs
Wheels / Tires / Brakes
Audi A7 Wheels – 19x10 (f/r)
Ental Tires – 235/35 ZR19 (f/r)
SP Performance (15-in. slotted front rotors, 12-in. slotted rear rotors)
Interior
S Line (shift knob, steering wheel)
Autometer boost control gauge
Audio / Mobile Electronics
Kenwood KDC X 597 head unit
Lightning Audio (crossovers, LA-1600 MD amplifiers (x2), LA-8004 amplifier, LA 12D2 subwoofers (x2), LA 162 component speakers (x2), mid-bass (x2), LA 1T tweeters (x2), LA 1652 speakers (x2), ANL Style fuse holder, OAWG wires)
Optima Yellow Top batteries
Sponsors
DIX Performance