Written by Micky Slinger. Photography by Chris Pate. | 26 July 2017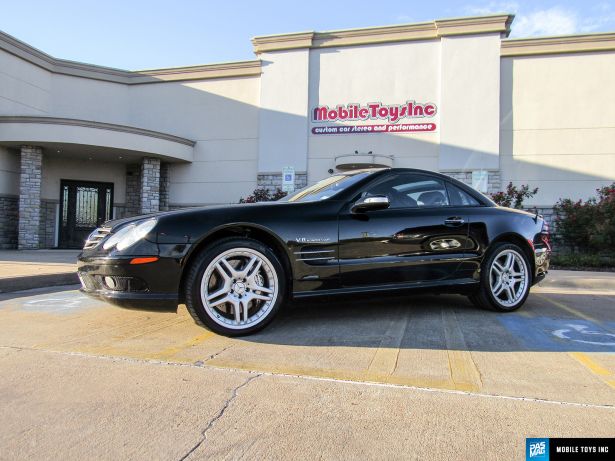 The goal with this customer's 2005 Mercedes-Benz SL55 AMG was to have a custom sound system with a sound quality focus, but integrate it into the classy interior of the Benz in an OEM-plus feel.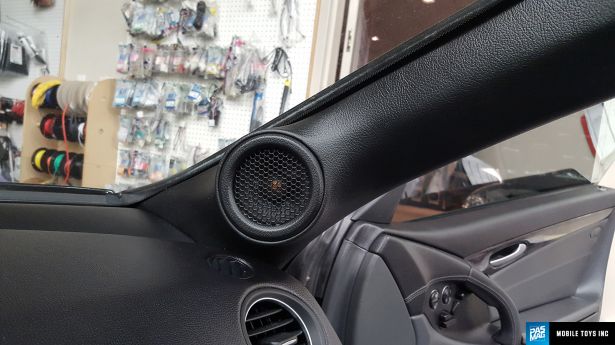 After carefully taking apart the interior and laying down sheets of Focal's B.A.M. (butyl acoustic mousse) sound deadening for damping, a custom set of pillars for housing the Illusion Carbon C3CX coaxials were built. The C3CX's partners in crime, the C6 mid-bass drivers, were installed in the front doors using custom half-inch PVC baffles.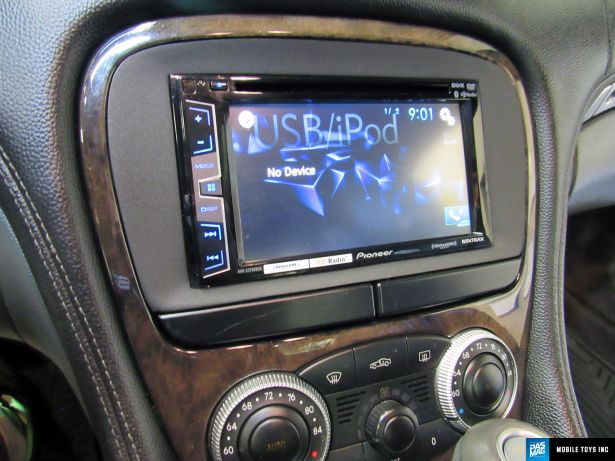 More fabrication took place up front via plexiglass to mount up to the Pioneer double-DIN, touchscreen head unit, while even more creativity took place in the trunk.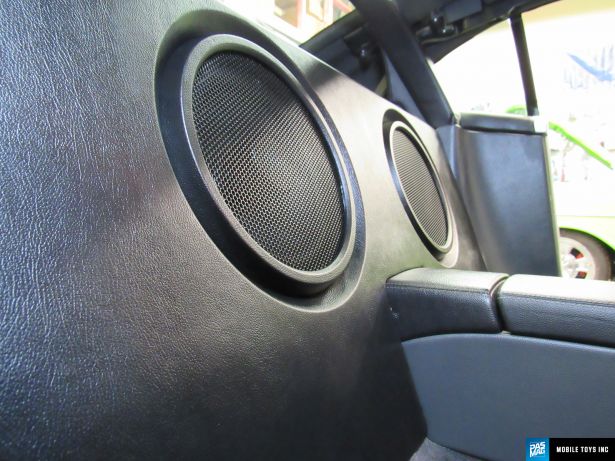 "The sub enclosure was a ton of fun," says Chris Pate, the installer on this project. "It was built using a stack fab assembly, which we then molded in the trim so it fit like factory."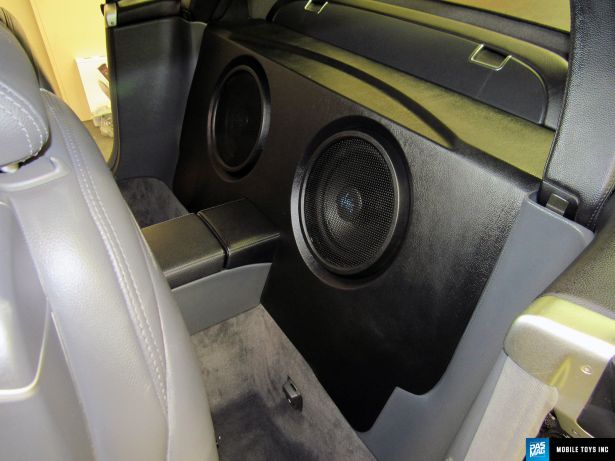 The enclosure is bolted in using factory bolt points, and the grilles are CNC-machined, and then finished with mesh from Mobile Solutions. The customer also wanted to keep his storage for weekend trips, so an amp rack was fashioned to fit in the open void below the trunk floor, allowing the factory cover to be reinstalled for a completely stealth finish – something totally fitting for this high class Mercedes. www.mobiletoysinc.com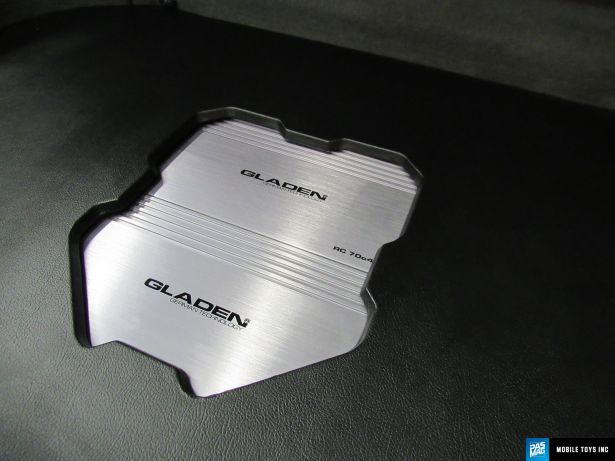 ESSENTIALS
Vehicle: 2005 Mercedes-Benz SL55 AMG
Built by: Chris Pate
Shop: Mobile Toys Inc. (College Station, TX)
CAR AUDIO
Pioneer AVH-3700BHS double-DIN head unit
Illusion Audio (Luccent L12 12-inch subwoofers (2), Carbon C3CX coaxial speakers, Carbon C6 6.5-inch mid-bass drivers)
Gladen Audio (RC 70c4 4-channel amplifer, RC 1200c1 monoblock subwoofer)
Mosconi 4TO6 digital signal processor
Stinger wiring
Mobile Solutions fabrication materials