30 June 2011
Imagine if you could draw or paint new graphics on your car in a matter of hours? It sounds like a stretch, but thanks to high quality materials like Scotchprint from 3M and companies like Graphiti of Mississauga, ON, completely changing the look of your vehicle in only a few hours is easy. Any design, color and textures that include carbon fiber and brushed aluminum are at your disposal for coming up with a new design for your ride.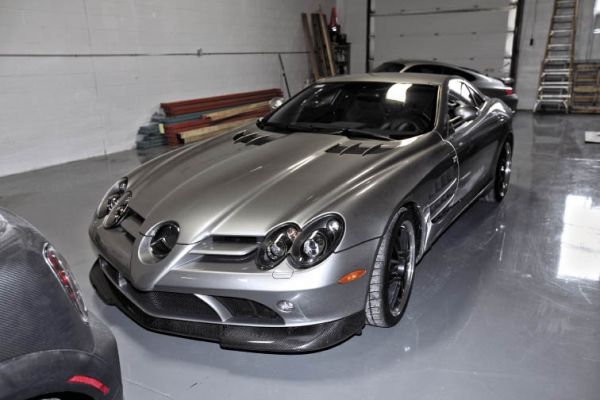 Step 1
A classic Mercedes Benz McLaren SLR, ready for a facelift.
---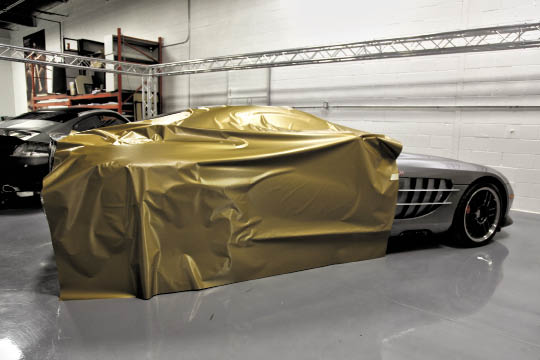 Step 2
Focusing on one side of the car, the gold-coloured brushed aluminum-finish vinyl is draped over the side of the car.
---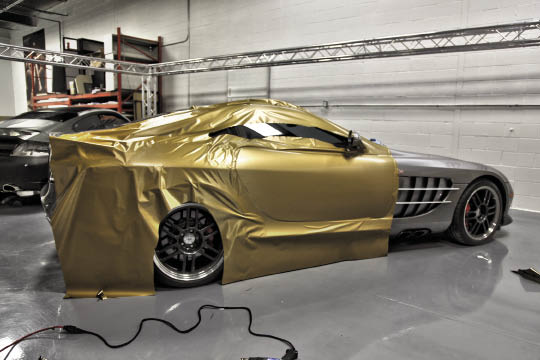 Step 3

The vinyl is stretched tight over the door area.
---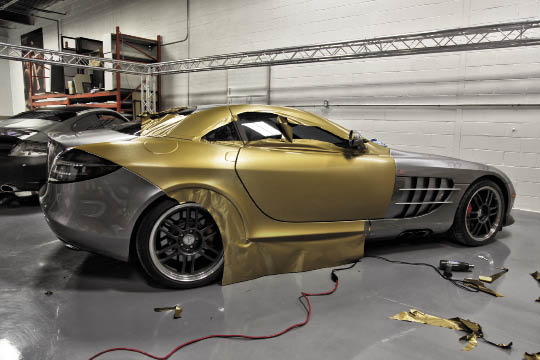 Step 4

The rear fender and roof pillars were next. A heat gun and years of experience let the vinyl conform perfectly.
---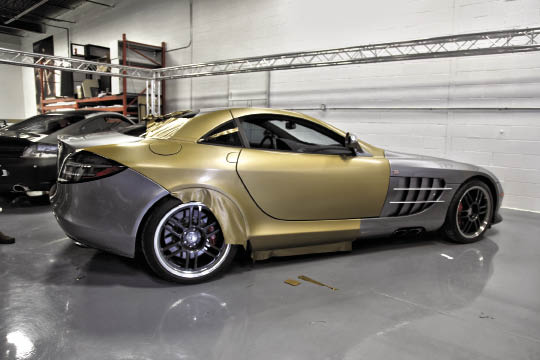 Step 5
Here we can see the trimming is done around the door handle and fuel filler cap.
---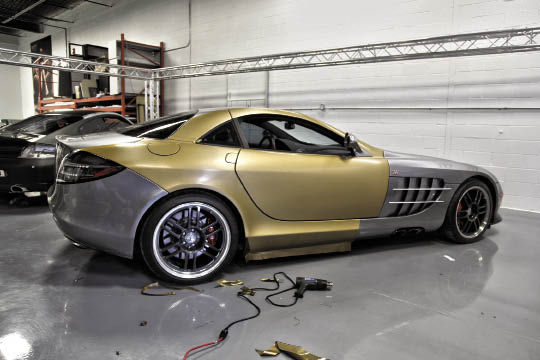 Step 6

Voila – the passenger side is done. Using a single piece ensure the grain of the vinyl flows smoothly front to back.
---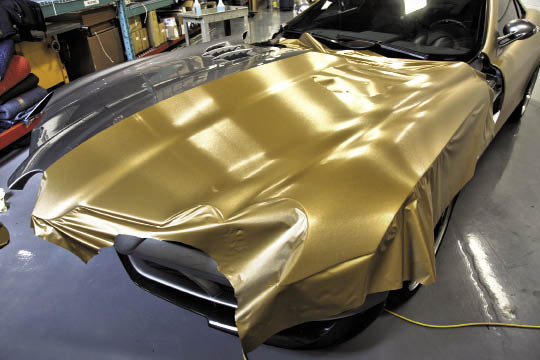 Step 7
The driver's side was next, followed by the hood – which will be done in two pieces.
---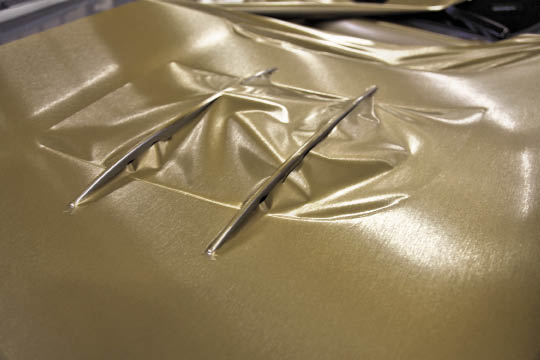 Step 8

Every feature needs to be addressed – here is the hood vent with just some basic trim work completed.
---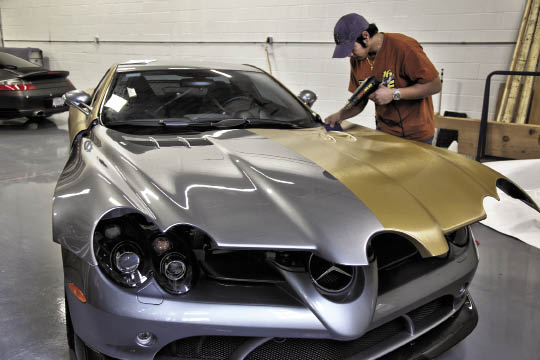 Step 9

The heat gun and application tool are put to work around the hood vent.
---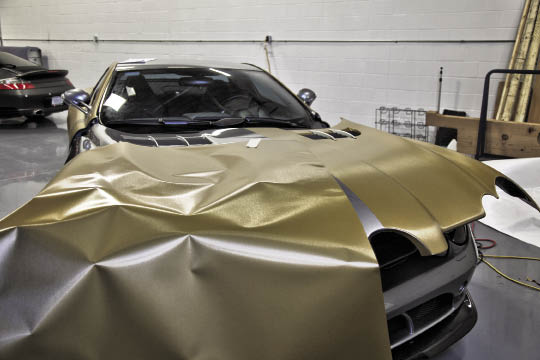 Step 10
Hood vent done, passenger side under way.
---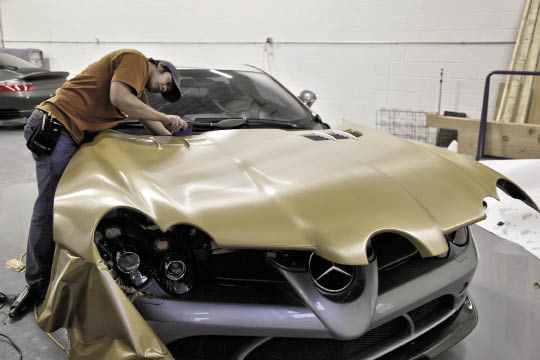 Step 11
Left side almost done – another vent gets some attention.
---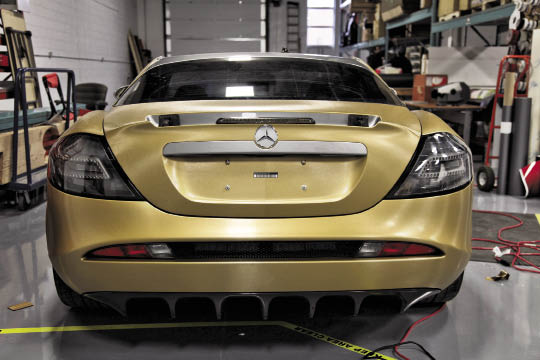 Step 12
The rear of the car, wrapped. Several components were removed to ensure a seamless and tidy look around the edges.
---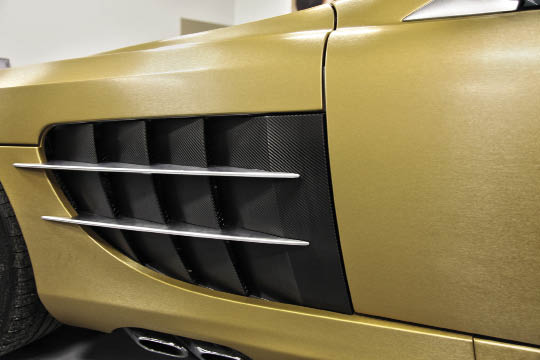 Step 13
The driver's side-air-vent wrapped in carbon-fiber finish vinyl.
---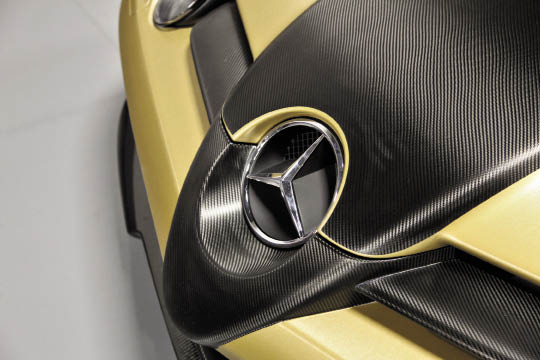 Step 14
Another back carbon-looking stripe down the hood hides the seam and accentuates the F1 styling cues of the SLR.
---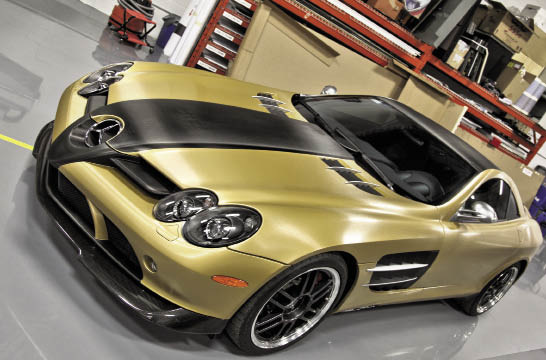 Step 15
In a matter of hours, this SLR has been dramatically changed and looks awesome!