Written by Giancarlo Pawelec (AutoMotoFoto.net) | 13 September 2011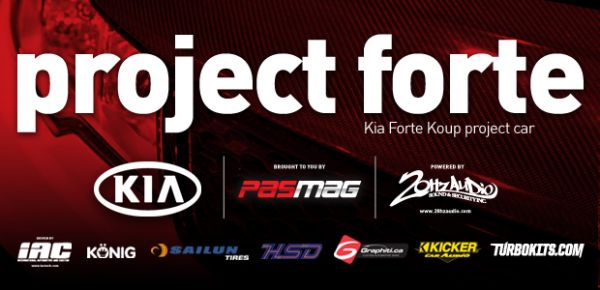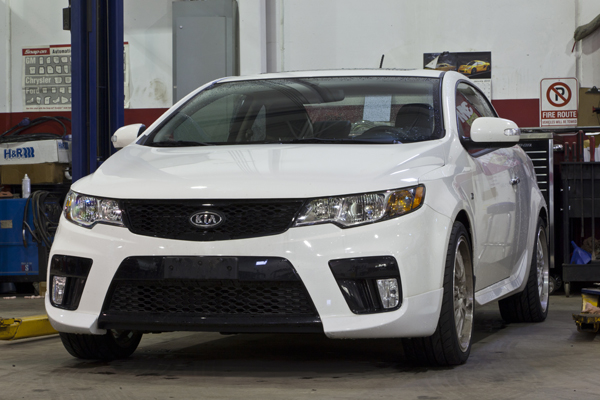 A must have for any tuner enthusiast – the air intake system. All engines regardless of size and manufacturer require three ingredients for combustion: air, fuel and spark. Thus, increasing the airflow into an engine via an intake system will result in greater performance (horsepower), better throttle response and that signature suction noise.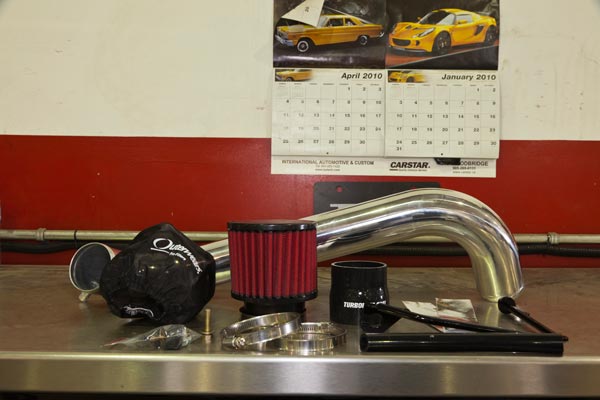 Below, is a step-by-step explanation on how the KIA Forte Koup went from breathing through a metaphorical straw to this full air intake system provided by Turbokits.com
Preparation:
- Slide Outerwears pre-filer sleeve over intake filter

---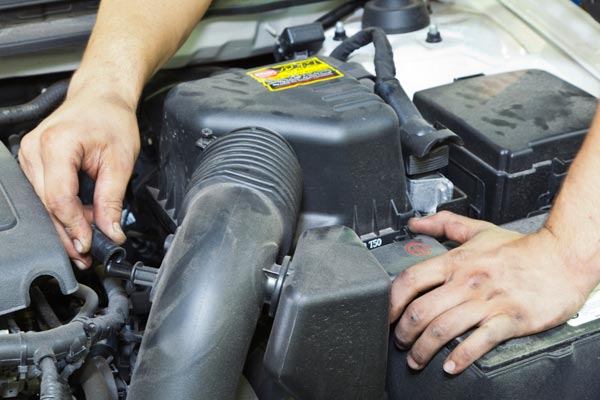 Step 1: Remove rubber hose connected to the air box pipe
- Carefully loosen and remove the rubber hose connected to the air box pipe.
- Next, slide off all clips around the air box
---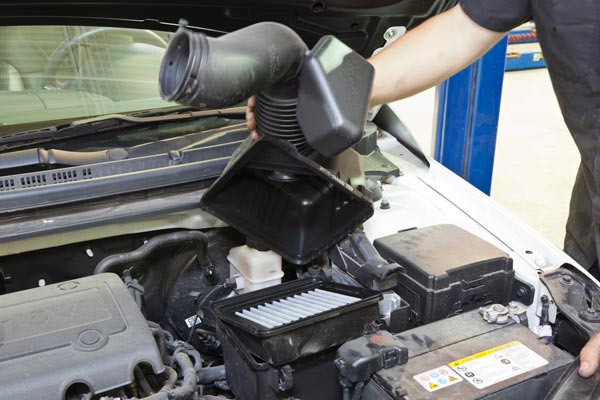 Step 2: Remove top portion of the air box unit
- Carefully wiggle the top portion of the air box unit and remove it along with the air filter inside it.
---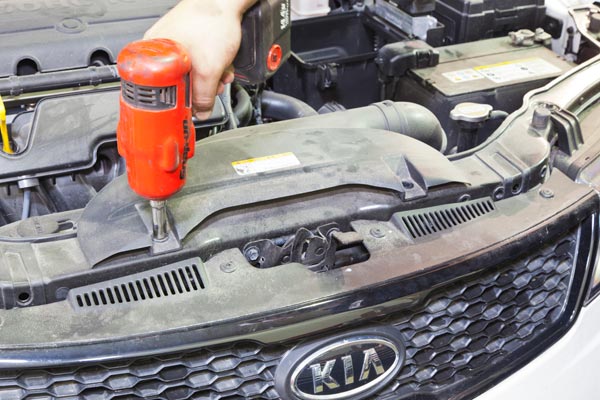 Step 3: Remove two (2) 10mm bolts securing intake feeder

---
Step 4: Remove two (2) 10mm bolts located at the base of the air box / ECU combo unit and wiggle out until free.
---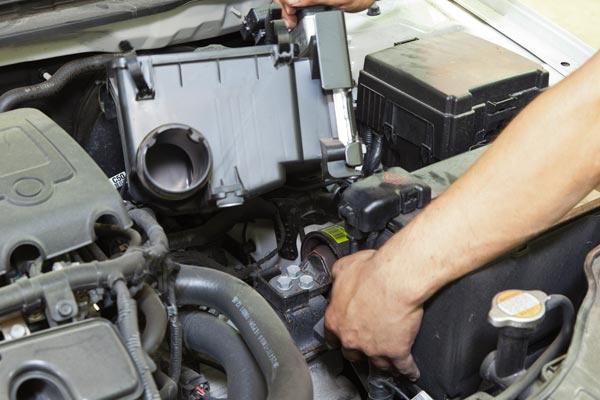 Step 5: Install ECU bracket
- As part of the intake kit, a bracket is supplied to fasten the ECU unit securely. Use the supplied hardware consisting of three (3) nuts / bolts to secure the ECU to the bracket and tighten.
---
Step 6: Mount ECU unit with bracket in the factory position.
---
Step 7: Install silicone sleeve on throttle body with clamp and tighten.
---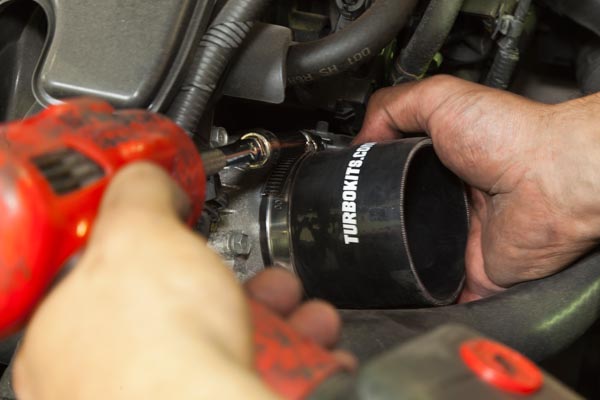 Step 8: Drop in intake aluminum pipe mating one end (with the breather end) to the throttle body and the other end tucked behind the left fog light.
---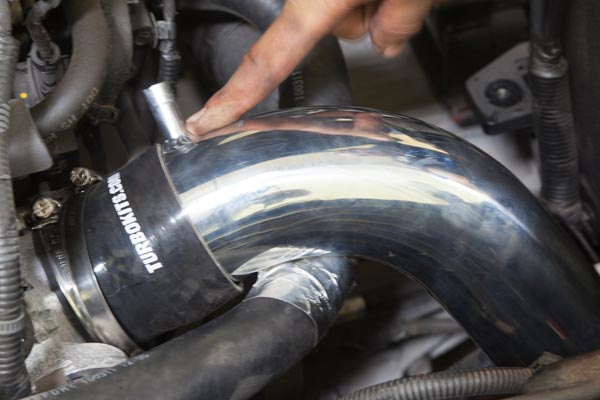 Step 9: Apply the two (2) pieces of reflective heat tape to the radiator hose just under the intake pipe.
*Note: This step is not mandatory, but highly recommended.
---
Step 10a: Tighten all clamps
Step 10b: Install air hose (PCV vent) from the intake to the valve cover (male to male ends)
---
Step 11: Life vehicle to access splash shield, remove bolts covering the plastic undercarriage panel and move aside.
---
Step 12: Fit air filter onto aluminum intake pipe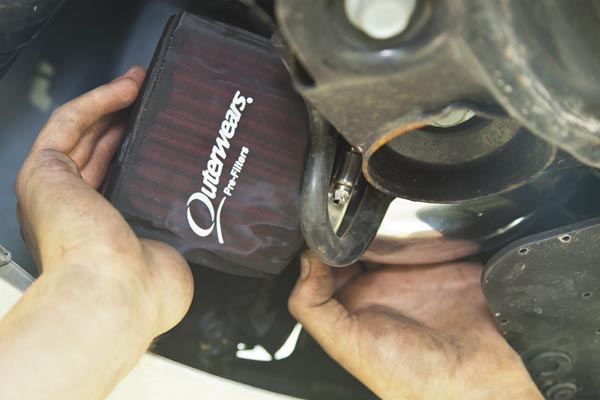 ---
Step 13: Tighten air filer clamp
---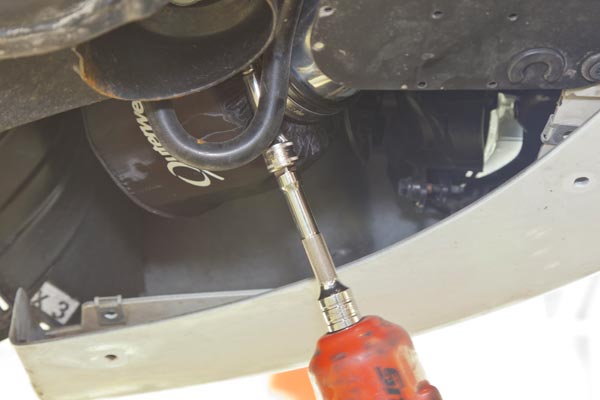 Step 14: Re-assemble splash shield
---
Step 15: Test for secure fitment and that no pieces are loose. Start engine and rev a few times to assure that install does not interfere with any other parts of the vehicle.
---