Page 2 of 2
Exclusive Interview: Sean Morris

Sean Morris is North America's encyclopedia of Skyline GT-R knowledge. After working for Motorex as part of the team that was legally importing Skylines and bringing them up to U.S. compliance specifications, Morris went on to work for Igor Sushko's AutomotiveForums.com Skyline R34 GT-R N1 race team, which competed in World Challenge in 2006. Since then, he has worked for several shops that specialize in GT-R tuning, and runs several blogs related to car importing and Skyline GT-Rs. We sat down with him to discuss his interest in the famed chassis and specifically his work to get the first two R32 Skyline GT-Rs imported into the U.S. under the Show or Display exemption.
How did you first get interested in Skylines?
In 1991, I went to Japan with my dad, we had a family business at the time exporting cars to Japan. We went over for an auto auction in Tokyo; one of our good customers was selling a few cars there. On that trip, I saw some videos of Skyline GT-Rs racing against other cars and beating them – they were probably "Best Motoring" videos or something along those lines. I remember the GT-R was faster than almost all the other cars in the videos, and it sparked an interest.
When did you get a chance to drive your first Skyline GT-R?
In 1998 at SEMA, I was at the show with Hiro from Motorex who I knew because he was also in the export business at the time. The car was Motorex's car that was brought over as a demo car, it was white and pretty much bone stock. It was supposed to be in the show – they had a 1998 R33 in the show and were showing some of the crash testing video. That was the car that came to be known as "Big Bird" and was raced at Pikes Peak by Rhys Millen. That car also starred in the "Fast and Furious" movie.
You worked at Motorex – the only company that went through the process of trying to get the Skyline GT-R approved for road use in the U.S. – for a few years. What was your role?
I knew Hiro through our family exporting business. Like many family businesses, I got mad at my dad one day over something small and quit. My sister talked to Hiro to see if they had a job opening, and it turned out they needed some help at Motorex. Technically, my first position was in sales, but since there were only three people working for the company, we did a little bit of everything. I handled a lot of the paperwork for the crash-testing certification of the cars in around April 1999. I left in 2002, before they got closed down, to head over to RB Motoring and set them up as a registered importer.
You've become a bit of a guru on getting a car imported legally. In general, what does it take to bring a car into the U.S.?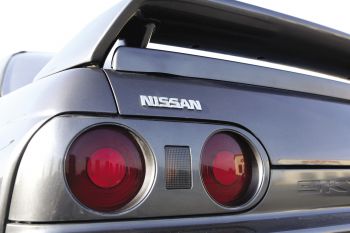 You'll need to bring any car in through a Registered Importer, which can bring it up to current Federal standards, but there are a several agencies you will need to be aware of, as each has its own requirements.
First, you'll need to satisfy U.S. Customs, which is now the Department of Homeland Security. The gatekeeper to getting a car into the U.S., they take your money up front for the import tariff, which is around 2 to 3% of the cost of the car.
Then you have the Environmental Protection Agency (EPA), which is in charge of emissions on a Federal level. Even if you don't have "smog" laws or other environmental laws in your state, you still have to meet the Federal EPA standards. Anything over 21-years-old from year of manufacture, and in the original engine configuration is exempt from EPA standards, which is something that came into effect for the two R32 Skylines we imported.
Next up is the National Highway Transportation and Safety Administration (NHTSA), which is in charge of the Federal Motor Vehicle Safety Standards (FMVSS) and part of the (Department of Transportation (DOT). There are standards on things like glass, headlights, seat belts, airbags, reflectors, rollover standards, all those are part of the DOT standards. Reading through the FMVSS book is like a bad version of a 'choose your own adventure' story. The book is about four inches thick with four-point type, lots of references to other areas sections of the code, etc.
Or, if the car is over 25-years-old, it doesn't need to meet the FMVSS. There's also the "Show or Display" exemption, which allows you to bring a historically- or technologically-significant car into the country without bringing it into compliance of the standards, though the car must be approved first.
Does importing a race car to the U.S. differ from importing a car you plan to drive on the street?
Any of the drift cars or time attack race cars that are brought over for special events or for a few months have to be bonded for triple the value of the car, and if they don't leave after the six months or year they were allowed to be brought in for, someone is liable for that bond. You can get these approvals for research, demonstration, racing, etc.
There are a few circumstances where you can legally import a car into the U.S. permanently. You can bring some cars in as a permanent race car if you can convince several people who work for agencies like NHTSA, EPA and others the car you're bringing in is an actual race car. It's a lot trickier than it may seem. When I worked at RB Motoring, we brought in two R34 GT-R cars for Sushko's race team. The cars raised some red flags, even though the car was a former Super Taikyu race car with a full roll cage and all that. We even invited several government employees down to the Long Beach port to inspect the car once it landed. They finally accepted our petition to import the car with all the documentation we had.
You can also legally import a car if it was originally a U.S. car. Sometimes people will ship it overseas if they're in the military or something along those lines, but you can bring those cars back fairly easily. There's also a 'minor differences' option. If the car is a Canadian-spec car like a Civic SiR or something along those lines and is nearly identical to the U.S. car, it can be brought it in as long as you can prove it can be brought to full U.S. specs (by swapping things like the speedometer, adding airbags if needed, etc.).
Finally, there's NHTSA's Show or Display exemption, which is how we brought in the two R32 GT-Rs. If the car doesn't fall under one of these exemptions, it will be very expensive although not impossible to bring the car into the U.S. legally and get the blessing of all of the government agencies.
How does the Show or Display exemption work?
If you can convince the NHTSA the car you're trying to import is historically- or technologically-significant and it agrees, you can bring it in for "show or display" purposes, drive it on public roads for up to 2,500 miles per year, etc. There are many rules around it too; production numbers typically have to be fewer than 500 produced. It's basically referred to as a Bill Gates / Paul Allen rule. Those guys pushed the law through to make the Porsche 959 legal for import. If you want to get a law like this changed, you may need Bill Gates and Paul Allen money.
Other cars on the "Show or Display" exemption list include: the McLaren F1, Bugatti EB110, Ford RS200, BMW Z1, Mercedes CLK-GTR Roadster and Lamborghini Diablo GT. Each had to be requested by someone who wanted to bring the car into the US, and get it approved. If it's less than 21 years old, still needs to meet emissions regulations, so it needs to be brought in by an ICI (Independent Commercial Importer) who will have to bring the car up to emissions specs.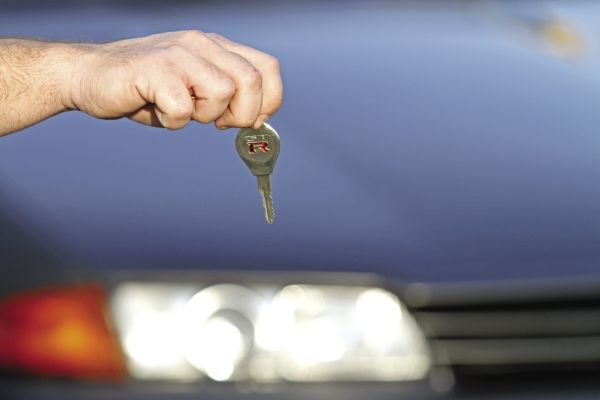 How did you get the idea to apply to get the R32 GT-R Nismo approved?
I was working for Stillen at the time and I was browsing one of the UK GT-R forums where a guy was talking about the Group A special FIA Homologation paperwork that was filed in Japan for the Nismo R32. On the forum, he posted everything that Nissan did to get the cars to be Group A legal. I'm a big Group A fan so I was interested in the paperwork. Sushko was living in Japan at the time, so I asked him if he could get me a copy of the paperwork, and he did. When I first read it, I found some cool information in there about how this Nismo edition was unique. A friend of mine who worked at Nissan Corporate stopped by for lunch that same day, and he mentioned something that I never thought about before. He talked about how Nissan only made 560 cars, and only 500 were available to the public. That number rang in my head, and I started thinking about the Show or Display exemption. In general, the production of a car needs to be under 500 to qualify for this exemption, but this number was so close, I figured maybe the NHTSA would accept it.
One of the important aspects the NHTSA looks for is a unique VIN, which makes it easier to keep track of the car. The nice part about the Nismos is they each have a unique VIN that is easy to track. Starting with VIN BNR32100000 through BNR32100560 (those are all the Nismo Edition R32 VINs) you know right away if the car is a Nismo Edition or not. I put together the request with a lot of the same paperwork that Nissan used to get the car approved for Group A, and submitted it. I called to verify the NHTSA got my paperwork, then waited. This was in August 2011.
The guy who does the approvals at NHTSA doesn't like Nissan Skylines, he'll flat out tell you that. I knew there was another Skyline on the Show or Display list, it's the R34 V-spec "Early," which doesn't actually exist. They made more V-specs than regular GT-Rs, the only thing unique with all the R34s was the paint color and he didn't think that was significant, but it was still approved somehow. I talked to him on the phone, he had a lot of reasons about why he shouldn't approve the R32 Nismo, but I had answers that fulfilled all of the requirements. He didn't understand why anyone would want one of the "rocket ships." I called him a few times over the following month to follow-up on my application, but he never answered. I left a few polite voicemails, and that was about it. I kind of gave up, and let it be.
Some 14 months later in September 2012, I open my mailbox and find a letter from the NHTSA. At first, it didn't even register the letter could be related to the Nismo, I thought it might be related to Motorex or some other old stuff. When I opened up the letter, I skimmed it real fast, but I was trying to read it and skim it at the same time and I didn't comprehend it. The letter had the VIN numbers of the Nismo cars, it had my name at the top, and all I saw was the word "granted" around three quarters of the way down. I re-read it and realized my request to bring the Nismo cars over had been accepted. First thing I wanted to do was post my letter on Facebook, but then I decided to just wait. I called a few people I knew to tell them, and they all agreed that we should just bring a car over and announce the approval that way. I talked to a friend in Japan, Hara from Hara International, who we knew from the Motorex days. His company does a lot of exporting of cars from Japan to all over the world. I told him about the paperwork from NHTSA, and he started searching for cars for us.
The first car he found was car number 500, and we bid on it at auction, but we didn't get it. We kept looking, but these cars aren't just sitting around for sale all the time since there are so few of them. About a month later, two cars came up for auction on the same day – cars 383 and 500. We won 383, free and clear, and we won 500, but the owner wouldn't sell it because he had a reserve in place that we didn't hit. We talked to the owner of car 500, his reserve was a bit higher than we wanted to spend, but we negotiated back and forth on price, and finally found middle ground. I had already talked to a friend in Chicago who was willing to buy car 383, so we were all set.
Then the process started to get the cars to the U.S., right? How much of a hassle was that?
I paid for both cars along with the auction fees, the inland transport fee to transport the cars to our guy in Japan's workshop, the ocean freight fee, the broker fees and the freight forwarder who does the customs paperwork in Japan, all in Yen. With the exchange rate the way it was, all those fees were kind of expensive, but we felt it was worth it. Before the cars leave Japan, you have to do an ISF paper (international security filing), which is a relatively new piece of paperwork. Basically, before the car leaves for the U.S., customs officials here want to know what's coming in. There's a THD fee, which is a handling fee for the port, that has to get to their office in Philadelphia, which has to be sent via certified mail and must be either a money order or certified check. They also want a copy of the Bill of Landing. Once the cars get to the U.S., you have to pay a 2.5% tariff for import, a 0.3464% processing fee, Customs entry fee, then the transport fee to get it to your shop (which requires a TWIC card – it's basically a drivers license for the port, it requires security clearance and a background check.). There's a lot of moving parts in the process, and it takes a lot of coordination to get it right even with all of the approvals.
What are some of the common misconceptions of importing a car to the U.S.?
Most people underestimate the cost of the whole ordeal. Shipping is only about $1,000 to get the car from Japan to California, but all the fees associated with moving the car around and getting it through both ports are going to be a lot more than just the shipping price. Most people think you pay the price of the car and the expenses to get the boat here and you're done, that's not the case.
There's also a lot of time involved. It's relatively easy to get the car in if you do the right paperwork if a car is over 25 years. If a car shows up at the port in the U.S. and you don't have the right paperwork like the BL, the ISF paperwork, the de-registration, the auction paperwork, etc., it won't get released. Then the port starts charging storage fees for every day it takes to get the paperwork together, and if it sits there long enough, they will sell your car at an auction. At that point, the person who buys it at auction is still responsible for getting your car out of the port.
If you want to bring in a car that is newer than 25 years and the car isn't historically- or technologically-significant, the costs to legally bring it here make it pretty much not worth it. You have to prove to NHTSA that it would fulfill our standards, which means crash testing, anything newer than 1996 needs to have OBD2 in order to pass EPA emissions, and that's just the beginning of it.
One of the reasons why the Supra, Mazda RX-7, Skyline R34 and Nissan S15 were all stopped in 2002 is because of the Japanese emissions regulations. All of those cars were having problems meeting the newer standards. All of those engines were relatively unchanged since the late 1980s, so they never had things like the EGR valve, secondary air pump, evaporative system in the fuel system (which is part of why a loose gas cap will trigger a check engine light), charcoal canisters, etc. The OBD2 system is extremely complicated and difficult to retrofit. Even if you retrofit it, you need to take the car to Ann Arbor, Mich. to test in front of the EPA people and pass to show the system works. Even the OEMs like Ford, GM, Nissan and others don't always pass the testing, to show you how hard it is to pass those emissions tests.