Written by PAS Staff | 17 December 2009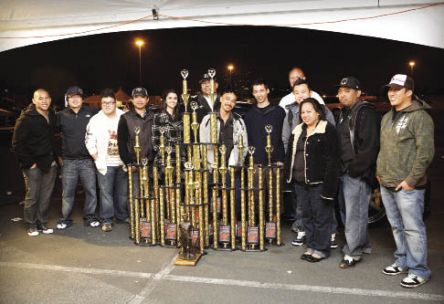 THE ESSENTIALS:
President: Jim Pan
Year Established:
2002

Website: www.twcompetition.com
Locations / Chapters:
West Coast, East Coast, and International

Members:
20
Team Sponsors: Falken Tires, Amsoil, Meguiars
Introduction: TWCompetition (TWC) is comprised of individuals who share the singular goal of being the elite of VIP tuning. The passion for vehicle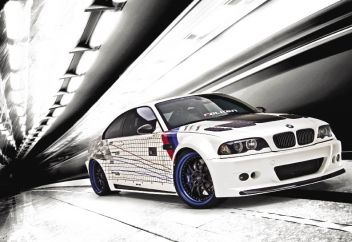 customization, coupled with innovative flair, brings TWC vehicles to the forefront in our competitive scene. From modest beginnings in 2002, TWC has matured into an organization that is widely recognized throughout the industry today.
The level of commitment and professionalism demonstrated by TWC sets the standard by which all others are measured. TWC enjoys a commanding presence at various show circuits throughout the country. Our vehicles have earned impressive individual and team victories at major venues.
"While the vehicles comprising TWC certainly speak for themselves, the true essence of this organization resides within our people. Using our vehicles as a medium, we simply express our individuality and creativity to the world. As the import/VIP phenomenon continues to sweep the nation, our lifestyle and culture is at the cusp of merging into the mainstream. It is our mission to incorporate all aspects of the tuning lifestyle, all the while being trendsetters in the aftermarket."
Club / Team History: "TWCompetition Official Hot Import Nights Best Team Overall of 2004, 2005, 2006, 2007 and 2008!
With five national team titles, hundreds of team victories and thousands of individual competitor awards earned, there is no question that TWC has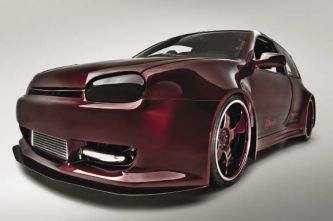 cemented its legacy in competition. As the culture and lifestyle of the automotive aftermarket continues to morph, TWCompetition maintains its position as trendsetters in the industry. The team's display pioneered the use of branded barrier tape, balloon arches, industry models, gogo dancers on elevated platforms, unique t-shirt promotional giveaways, and the unforgettable ice sculptures and ice bars per event! TWCompetition truly set the standard for team representation by which all others are now measured. Its role has been pivotal in elevating the levels of competition nationwide."
Media Coverage: The vehicles of TWCompetition have been featured in publications such as AutoWeek, Car Audio and Electronics, Car Sound and Performance, ES4, European Car, eurotuner, Fast Car, Forza, LA Style, Max Power, Modified, Modified Luxury & Exotics, Performance Auto & Sound, Performance BMW, RIDES, and Super Street. In addition, TWCompetition can be seen on episodes of Meguiar's Car Crazy TV, ESPN/ESPN2 and SPEED channel. In addition, renowned aftermarket companies consistently use our vehicles as rolling display platforms in their SEMA and CES events.
Shows Attended: Hot Import Nights, Formula Drift, SEMA, CES and more
Community Involvement: TWCompetition actively supports grassroots/local events promoting awareness for the automotive aftermarket. Our vehicles and members serve as industry ambassadors to the general public. In addition, we contribute to charities such as Stand Up 2 Cancer.
Membership: Membership is by invitation only. There are no membership fees.
{yoogallery src=[/images/phocagallery/Car-ClubTWC-11.07-V2-web-images] width=[150]}