Written by PAS Staff | 16 August 2013
My name is Cuong Phan and I am a full time student at Frostburg State University currently studying Law and Society. In the meantime I do freelance automotive photography but enjoy capturing life in general. I am currently looking to get into editorial, lifestyle, wedding and engagement photography as well. I am a big BMW enthusiast and love traveling and meeting new faces.
ESSENTIALS
Name: Cuong Phan
Company: UltimateKlasse
Location: Hagerstown, Maryland, USA
| | |
| --- | --- |
| | |

Where were you born? Do you still live there now?
Born in Vietnam, my family came to America when I was one where we moved to Maryland. I lived most of my life in the small town of Hagerstown but currently reside in Frostburg, MD which is two hours from the nations capital.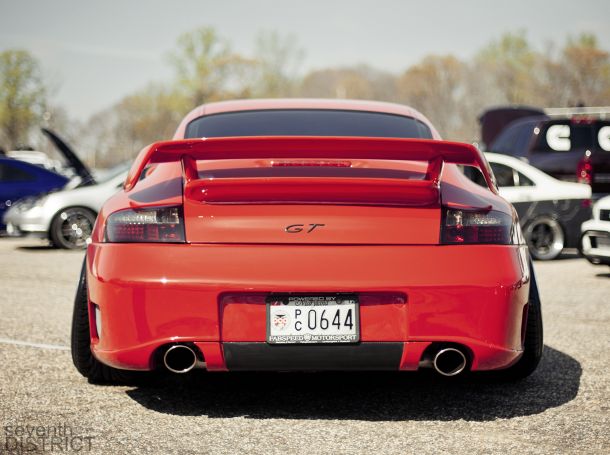 Did you go to school for photography or was it something you picked up yourself?
I never attended any formal school for photography, everything I've learned has been self taught with trial and error and countless hours of online research.

How did you get into it?
I've always had a passion for the arts ever since I was a little child drawing and painting was my way to express my creativity. As I grew up the pencil, brush and notepad transitioned into a camera and lenses.?

How long have you been a photographer for?
I picked received my first camera which was a Canon Rebel Xti in 2006 and started shooting automotive events just for my personal pleasure in 2007. After a few years of working with photography in 2011 I felt I was satisfied enough with my work to begin promoting myself (Seventh District).



What's your style?
I do not have a set style, styles and trends come and go. My goal is to be as versatile as possible in the techniques and styles that are requested by the clientele to satisfy and go above and beyond their expectations. To do so I try to get an idea of what style images the client is interested in seeing as well as putting in my input after analyzing the location, car and lighting.

What kind of equipment do you use?
I currently use a Canon 5d MkII which is phenomenal and was within my budget moving up from a 5d classic. Canon 35mm 1.4L, Canon 50mm 1.4, Canon 24-70mm 2.8L Mk1. All of these lenses are sharp and fast and allow me enough room to work well at automotive events although I would like to add a 70-200 2.8L down the line for motorsports events. For software I like to stay up to date with Adobe Lightroom 4 and Adobe Photoshop CS6.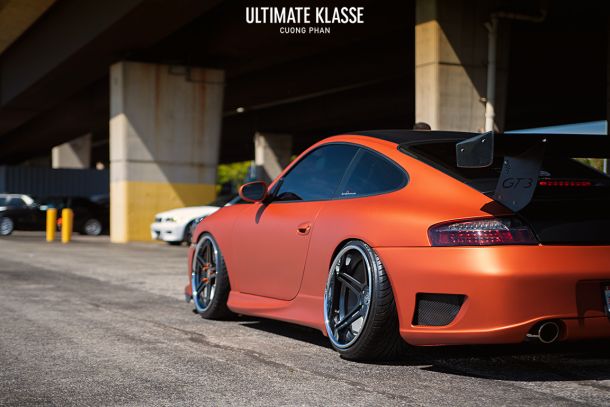 Do you have any favourite locations for shooting?
My favorite location to shoot would have to be inner downtown areas of large cities. There's just something about a highly modified car in the city that is just so visually appealing to me.

Are you a Mac or PC user?
I am a PC user using a Sony Vaio laptop for its accessibility and ease to carry on the road. While at home I have it plugged into a 24" monitor for editing purposes. There is no real reason as to why I chose a PC over Mac as I have used both and they all accommodate my needs just as well. As long as I can access Adobe photoshop on a computer I am good to go haha!




What has been your most memorable assignment or vehicle/model to work with? Why?
The enjoy every assignment I am a part of because I am a car enthusiast and love interacting with everyone at the events learning more about their vehicles and the hard work they have put into them. That said the most memorable assignment I have done would have to be the four days in Detroit covering the NAIAS Detroit Auto Show 2013 held earlier this year. It was my first auto show experience as a media guest and the industry treats you very well. From the 9 hour drive with Dustin Whorles of Mischief.tv which I did the coverage for, complimentary drinks and dinners (thanks Mercedes and Lincoln) for the best service, endless press kits received, seeing the unveil of the new Corvette and BMW 4 series coupe and flying a simulator 747 all in all it was a great time and experience.


| | |
| --- | --- |
| | |

What would you say to other enthusiast photographers out there who aspire to become a great writer/photographer/videographer?
What I would say to other enthusiast photographers out there who aspire to become a great photographer is to never quit and keep it enjoyable. With the abundant sources of social media and the means of instant gratification such as Facebook and Instagram people tend to lose sight of what really is important which is making sure you capture and express what you like. Don't set your success on the amount of fans you have, how many likes your pictures receive or compare your work to anyone else. When you do that you start to imitate and lose your sense of style and become just another photographer that produces work like someone else. The true measure of your growth should be where you are now from where you started. If you can see an improvement no matter how big or small in your work as you continue on then that is the absolute measure that you're truly moving in the right path.

List your experiences and credentials
Shot upcoming feature for HondaTuning magazine
Photographer for UltimateKlasse.com, Mischief.tv, and Sonic Tuning.
Several event coverage and features for Stancenation.com