Page 1 of 3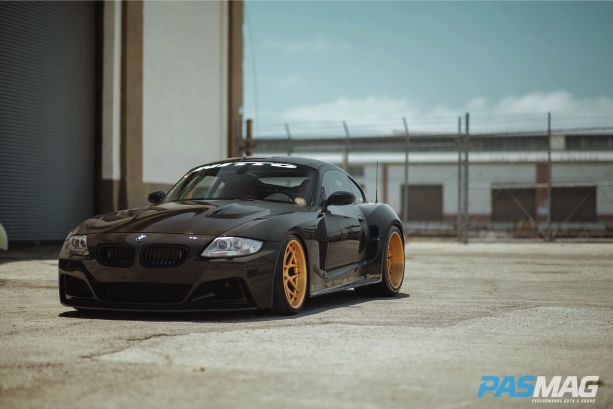 The BMW Z4: it's a car you don't often see in tuning-circles, and rarer still in hardtop form. As a sportscar, it might be the Bavarian automaker's truest offering: the long front end, short cockpit and almost non-existent tail section lends itself perfectly for great balance and optimal racing characteristics. Think Shelby Daytona Coupe or Datsun 240Z. Its capabilities urged the brass at BMW USA to enlist a GTLM version for the 2013 American Le Mans Series campaign and again as part of the newly-formed Tudor United SportsCar Championship for 2014, where it sits consistently at the top of the timing sheets. Compared to the Z4 M built by Slek Designs, the Team RLL Z4 GTLM is likely the only Z4 on the continent with as much carbon fiber. Even then, it probably still falls short.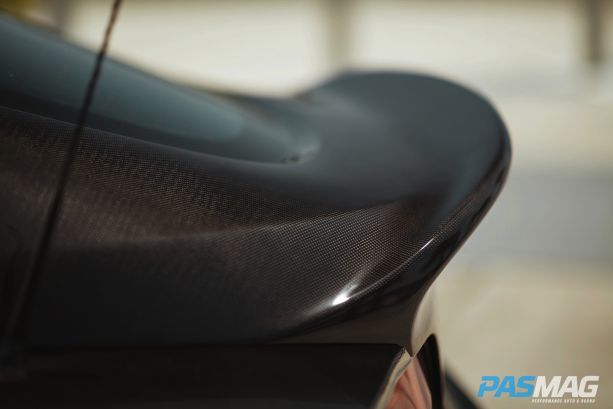 The work done to the exterior of the car is immediately obvious. On close inspection, the carbon fiber is ridiculously tight-woven, with each seam butted perfectly to one another. We're talking Beyoncé flawless. As far as carbon fiber builds go, the attention to detail is second to none, and even more impressive considering that it's built by a couple of full-time college students.
The Z4 M made waves at SEMA 2013 as one of the most creative builds on the floor. Typically, projects like this requires vast resources that only a million-dollar operation can offer, but Alberto and Eulises Torres, cousins and co-owners of Slek Designs, simply know how to put their talents to work.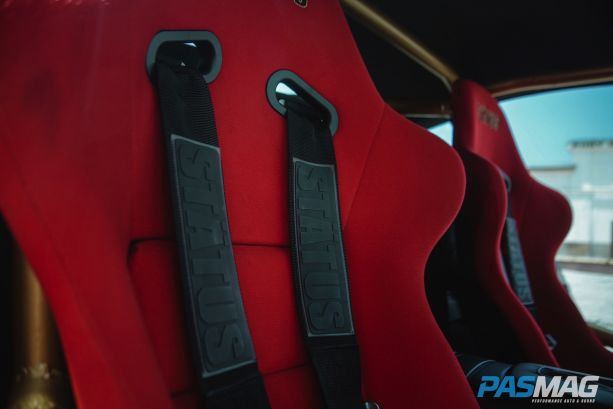 Like many of us, their foray into building began as with model cars when they were still just kids. From there it was on to Japanese vehicles before starting on string of Bimmers. Prior to the Z4 M, Slek Designs dove into the 1M, a stunning white widebody E92 M3, and an F10 M5. The 1M gave them their first taste of worldwide recognition, while the M3 opened a ton of doors as part of the SEMA 2012 lineup that also included sponsorships from Savini Wheels, Autowerks Suspension and Nitto Tires, all of whom have supported Slek throughout the company's existence.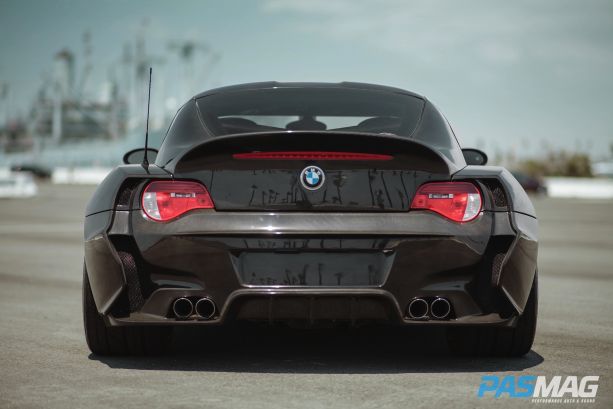 When it came to Slek's next project, the Z4 was the perfect specimen. Along with being a different platform than most builders choose, each body panel on the car can be easily unbolted and removed. And with a composite manufacturer and designer at their fingertips, the sky was the limit. The only thing working against them was the six-month timeline leading into SEMA.
To make the deadline, Alberto and Eulises doubled their staff and focused all of their efforts on designing, molding and meticulously manufacturing each panel – 13 in all. At the same time they were organizing sponsors, parts and building the car in time for the show...while attending school. And you thought you were busy.