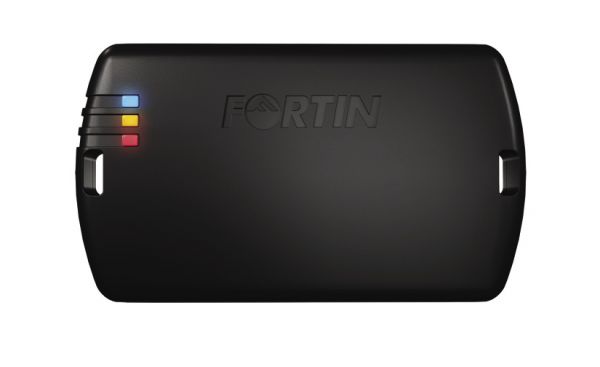 If you've ever tried to install a remote start system or vehicle security system in a modern vehicle, you know the wiring connections can be a nightmare. Connections for ignition, tachometer, door locks, lighting, trunk, windows, sliding doors, heating or AC control, all need to be located and connected to get the full benefit of your system. It's time consuming work that usually requires the car to be taken apart, and an experienced technician to know where to connect, and which wires do what.
Thanks to Fortin Electronic Systems, there is a much easier solution. Fortin Electronic Systems is one of the world's most advanced developers of immobilizer bypass modules for remote car starters and interface accessories for vehicle security and GPS tracking systems. They manufacture a variety of products that facilitate the installation of most aftermarket electronic equipment in a wide assortment of vehicles.

One of the most popular products offered is the EVO ALL module.
The EVO ALL is an all-in-one data immobilizer bypass and door lock interface combo module that sells for about $75.99. It raises the standard of hassle-free installation to a whole new level. Through the use of a multiple bus architecture with 10 separate communication ports the EVO ALL provides complete functionality on every supported vehicle. And to make things simple for the installer, the EVO ALL module comes from the factory with pre-loaded firmware so there is no need to connect it to a computer for specific vehicle programming.
The EVO ALL module features three different color LEDs for easy programming and diagnostics, a four-wire 2-way datalink port for RS-232 equipped remote starters and security systems, and most importantly, three separate CAN bus controllers.
The EVO ALL module is designed to eliminate all the usual hard wiring of the remote or security system. By simply connecting the EVO ALL to two wires of the vehicles CAN bus, then the output of the module to the remote start or security system, the EVO ALL provides all the vehicle status and information to the system via its CAN bus communication capabilities. This means that wires that would normally have to be patched into the cars switches and sensors can now be ignored, greatly speeding up installation time and reducing installation complexity. The system also bypasses the vehicles immobilizer (VATS, PATS, PassKey transponders) to enable remote start installations.
Product Features
3 on-board LEDs for simplified programming and diagnostics.

Preloaded firmware for maximum compatibility.

4-wire Fortin 2-way datalink port for data-to-data (RS-232) communication with datalink equipped remote-starters and security-systems.

20-wire general purpose plug for wire-to-wire connections with non-datalink equipped remote-starters and security-systems.

Self-learning algorithm automatically detects the vehicle during programming and adjusts accordingly.
Communication Ports
3 CAN-bus controllers.

3 General purpose controllers (J1850, class 2, encrypted key etc.).

2 On-board relays (SPDT).

1 Analog controller 0-12VDC @ 20mV steps (PassLock, MUX).

1 TB control port for TB-series modules.
With 38 manufacturers and 398 models covered, the EVO ALL is compatible with the vast majority of vehicles sold in North America, and new applications are being added all the time. For more information on bypass and interface modules for your car, visit them online at http://ifar.ca/en/products/