06 August 2010
FEATURES
The HorsePower Freaks 1000HP M3 is Ready, Are You?
The guys over at HorsepowerFreaks have recently debuted a new M3 that has turned the whole BMW world upside down. It is a purpose built track car and owner Chris Bergemann has taken extensive driving lessons just to be able to control it. With over 800whp on tap, this car is built to do one thing - dominate Time Attack events. The latest issue of PASMAG has the World Premiere of the new HPF track assassin.

Be sure to check out the other hot features: Five: Axis Scion, JDM Porsche, Audison Mini and GReddy WRX.
---


EVENT OVERLOAD
With the 2010 season heating up we have packed this issue with event. Pick up the issue for Formula D action, Redline Time Attack competition, World Challenge and specials such as the UTI Formula D day.
---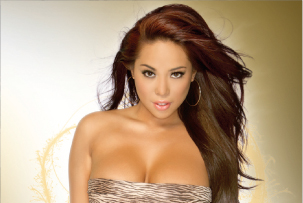 MODEL FEATURE
We'd Like to Introduce you to Miss Christine Mendoza

The most recent model in our portfolio of models is Ms. Christine Mendoza. With loads of class and style, Christine Mendoza is a natural beauty that is sure to heat up our cover. Pick up this issue and read her interview in full to find out what this beauty is all about.


Tech Talk
We get a change to go behind the scenes at two hot tuning shops. In southern California it is the rotary mecca of Racing Beat and on the east coast fulfilling all of your turbo needs, its Turbokits.com. Beyond that our suspension issue gets two cool suspension tech articles, one from Whiteline on a WRX and one from Tokico / Eibach on a Motovicity shop car as well as Power Pages on Endura-Tech and HSD coilovers!
Buying Mood
Everyone wants the gadgets in their car and there is no better source than our Multimedia and Navigation Guide. These sophisticated double DIN units offer all kinds of functionality and are more affordable than ever.

When it comes to handling there is no better upgrade than a proper coilover setup. We round up the most popular systems on the market and a few add-ons like arms and separate dampers and springs.
This is a Test
No one does test reports like PASMAG. We lead the industry with our Arizona-based lab run by some of the best in the business. If we put our stamp on it, its good for you. In this issue we tackle a: Boston Acoustics amp, PPI speakers and an Arc Audio motorcycle application.