27 July 2011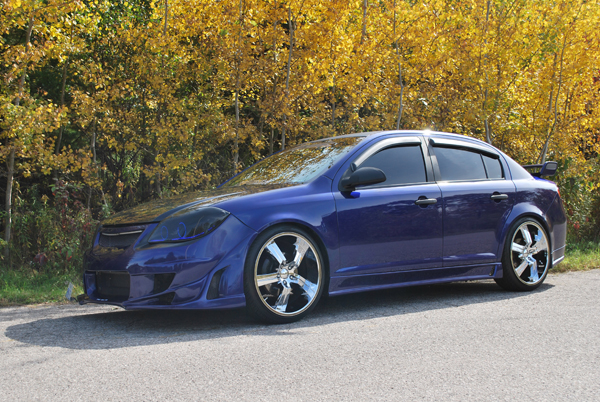 Owner: Brad R
Location: Toronto, ON
Vehicle: 2006 Pontiac G5 GT
Car Club Affiliation: Pur Streetz/Pur Secretz
What Events have you competed in?
Importfest, Performance World, XTS, Scrape By The Lake, CSCS, Voicecoil Meltdown, North Bay Charity Show, Import Expo, Battle of the Car Clubs, T.A.S.R., Street Outlawz Steel City Showdown, Beamsville Strawberry Show, OCC, Battle at the border and SLC productions shows.
What will be your next performance modification/upgrade?
Next will be an Eaton M62 supercharger, 60lb injectors and a tune
"All Show', "All Go" or Both, Why?
In the beginning it was all show an no go, as time progressed I got tired of the show scene and slowly de-molded a few appearances and began the slow process of engine mods starting with an intake and header exhaust setup. Followed by poly mounts and upgraded throttle body. It's been interesting so far!
Any Shout Outs?
Shout out to the organizers of local car show events!! Without there enthusiastic input none of us would be here to show our talent and what we are capable of as automobile enthusiasts! And of course my team!