27 July 2011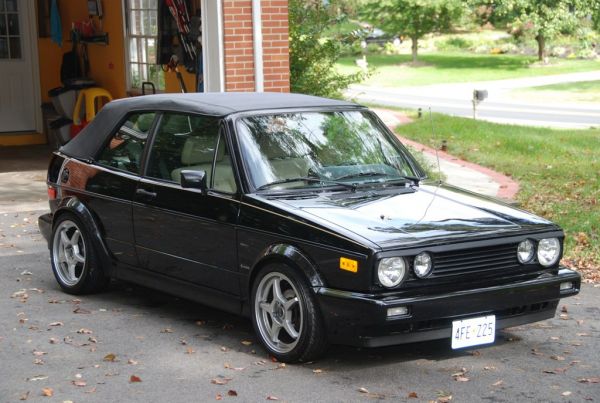 Owner: Jose Antonio Chong
Location: Baltimore, MD
Vehicle: 1993 VW Cabriolet  ("La Bety")
Car Club Affiliation: Harm City Dubs
What Events have you competed in?
VAG Fair 2009, Cult Classic 2010, VAG Fair 2010 – 1st Place, MK1 Madness 2010, Waterfest 16 – 2nd Place, Dubs On The Board 2010 – 2nd Place, H20i 2010 and Cult Classic 2011.
What will be your next performance modification/upgrade?
Maybe a small turbo
"All Show", "All Go" or Both, Why?
Both, the car has proved to be a reliable daily-show car
Any Shout Outs?
Harm City Dubs