27 July 2011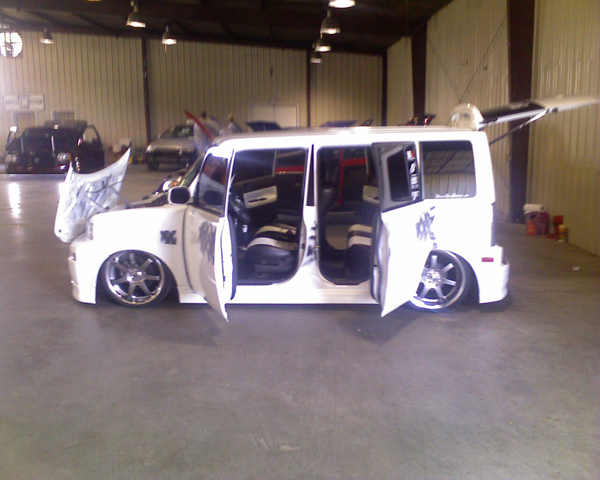 Owner: Max Dooly
Location: Myrtle Beach, SC
Vehicle: 2006 Scion xB
Car Club Affiliation: Severed Ties
What Events have you competed in?
Pick one; I've probably been to it!
What will be your next performance modification/upgrade?
BOOOOOST!
"All Show', "All Go" or Both, Why?
Both - cause you gotta look good when you leave em' sitting
Any Shout Outs?
Mostly my wife and son, Everyone at ZERO PSI (www.zeropsiair.com), Ronnie @ The Butcher Shop, Jeremy Hart, Ian Cain, Boogie @ Modified Minds Car Audio, Jamie @ TRD Sparks, The crew @ Gauge, Reitzel Racing, Crackie and all my boys and girls at Elite Ink, Steve @ Scion Pro, Grizz Archer, Freelaaaance, Herb, Caleb, Boxzilla, the UC Crew, and especially all my Severed Ties Fam.