27 July 2011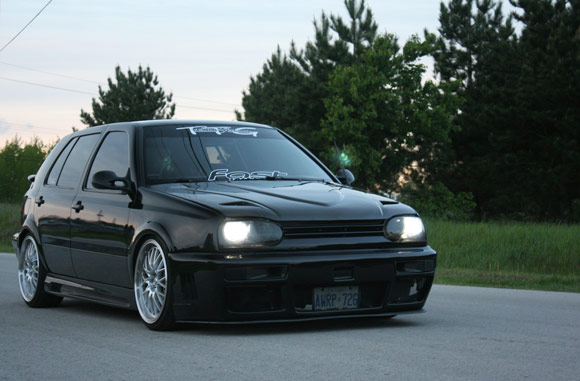 Owner: Wes Walker
Location: Waterford, ON
Vehicle: 1998 VW Golf
Car Club Affiliation: Street Outlawz
What will be your next performance modification/upgrade?
Tearing down the motor for a rebuild, shrick cams and upgraded internals
"All Show', "All Go" or Both, Why?
At first it was all show until I came across another car with the bigger motor. Swapped that into this car and upgrade from a 4-bolt setup to 5-bolt with disc brakes all around.  I love the sound that the car produces and it is decently quick but with the look of the car and the amount of officer attention it attracts there isn't really anywhere to make the speed useful other than at the open track events and show's
Any Shout Outs?
Friends and family... My grandpa for getting the car Itch started all those years ago. The Street Outlawz and those who have helped with the car over the years.