Written by Randi Bentia. Photos by Andrew Ho, Rey Trajano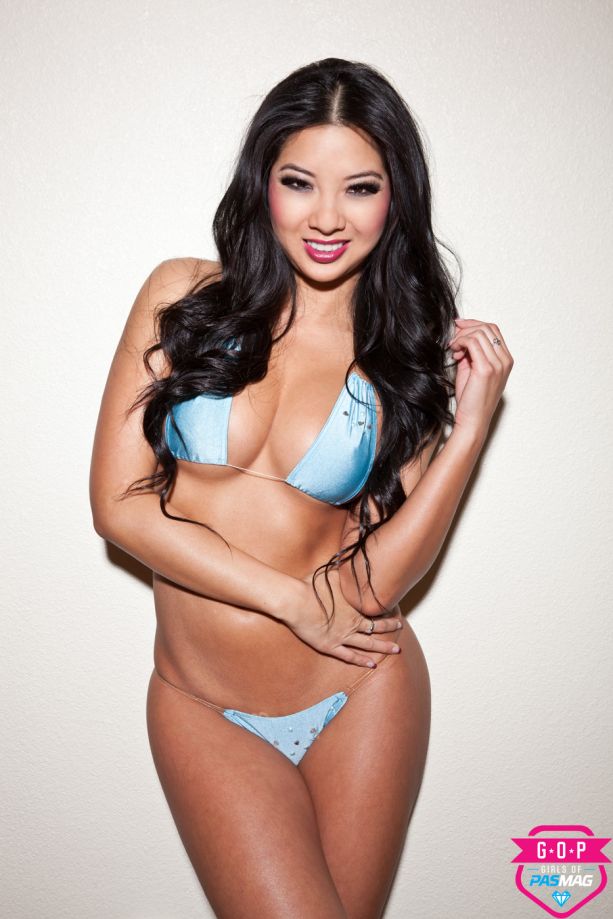 I've had the pleasure of knowning (and being friends with) Jenny Chu for more than 10 years, but one thing I stayed clueless about was the type of guy she's into. "I'm in love with guys that have beards," Jenny mentions, "I don't know what it is but I literally just drool!" If I had known, perhaps I could've stood a chance against the #beardlife dudes. I'm not quite sure my since-my-teens-goatee is up to par, but perhaps any type of facial hair helps?
Prior to her print feature in our first ever Japan Special Edition issue (2015), I saw Jenny poolside in Las Vegas, NV while I was celebrating a friend's bachelor party. We caught up extensively, not about work, but about life - the TV shows we watch, food we eat, snowboarding, traveling and other fun topics. As much fun as I had chatting and hanging out with her, I decided to (later) share it with our audience/fans in a print and, now online, feature to enjoy as well.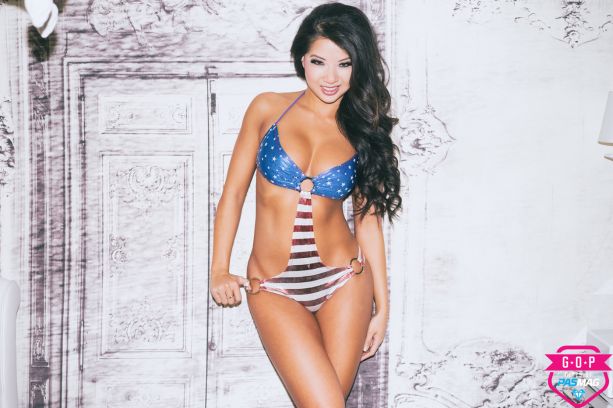 ESSENTIALS //
Name: Jenny Chu
Location: Las Vegas, NV, USA
Birthday: October 17
Zodiac: Libra
Height: 5'3"
Measurements: 32C-25-36
Ethnicity: Chinese/Vietnamese
Car: 2014 BMW 228i
Dream Car:McLaren P1 GTR
SOCIAL // Facebook, Twitter, Instagram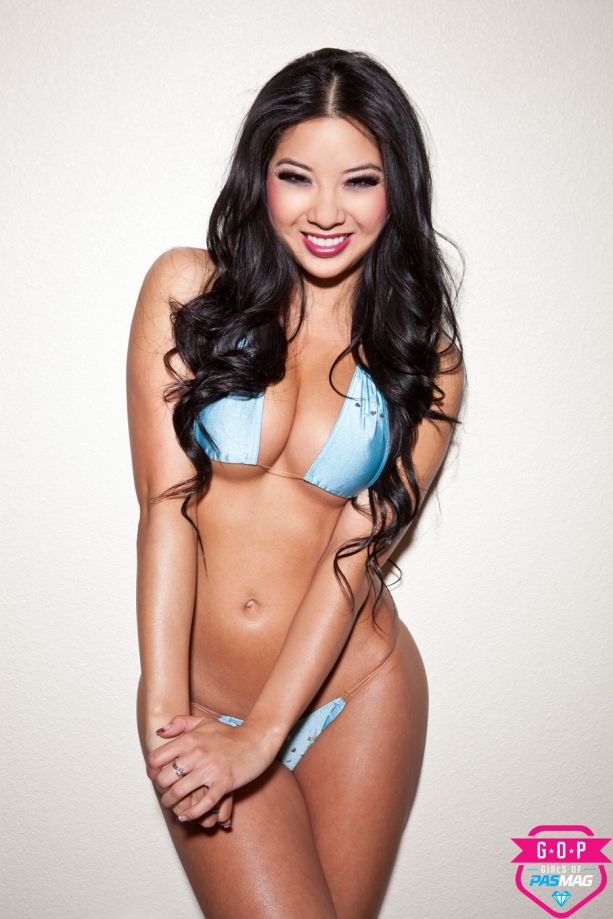 Who is "Jenny Chu"?
Oh, just living the dream... I've traveled all over the US and part of Asia for modeling gigs. I'm fun, loving, and really sarcastic. Did I mention I was sarcastic?? Don't take anything I say seriously - I love a good laugh!
Where are you from?
I grew up in Thousand Oaks, CA, and I'm now residing in Las Vegas, NV.
Does your personality match your Zodiac sign?
According to the Zodiac, my sign is Libra. I have multiple personalities. So... it's kind of hard to say. Perhaps, I should see a psychic?
What would you say are your strengths as a model?
I can change outfits in public without exposing my goods.. Just kidding! ;D
What car do you currently drive?
I drive a 2014 BMW 228i. I like the sporty nature of BMW.
What is your dream car?
I dream of owning a McLaren P1 GTR because it's sexy and environmentally conscious at the same time!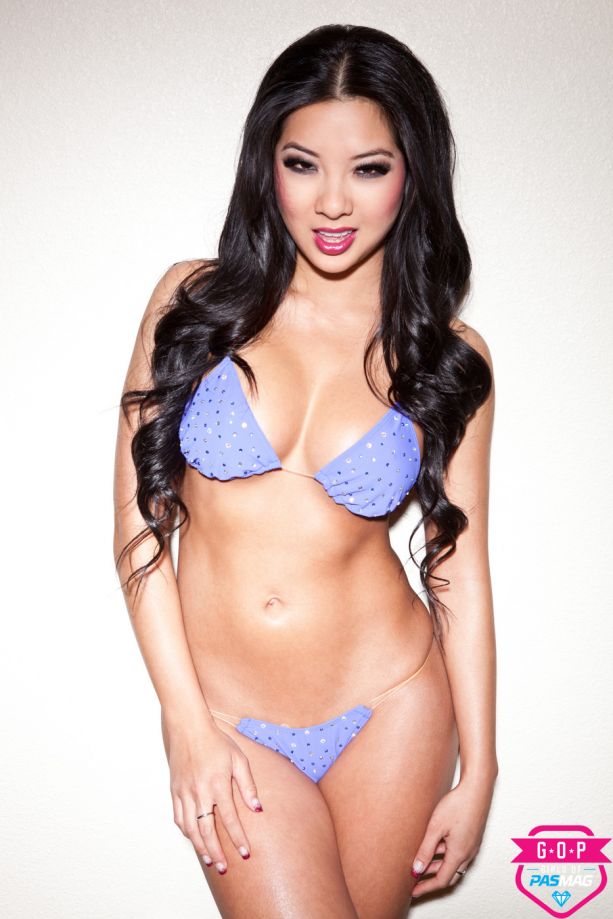 Do you know how to change a spare tire?
No, that's why my tires are run-flat. I also have Triple AAA and BMW roadside assistance. However, I've seen people change tires before so I'm sure I can figure it out. Or I can just wave down a hot, sexy man and I can watch him change it for me. Ooh, I sound like such a creep!
What are your future plans?
I would really like to open a food truck. I have some ideas in the making, but I can't share that with you yet.
Where do you like to eat?
I love Asian food, especially Japanese. From sushi, to ramen to Izakaya - I just can't get enough. The server always thinks I order too much but somehow I always manage to eat it all.
Are you saving for anything at the moment?
I always save money! But when it comes to eating, traveling and adventure, I'm not afraid to spend money on it. The only thing I don't really spend money on is clothes. My everyday attire consists of yoga pants and a tank top.
What are your hobbies?
I have tons of hobbies! I snowboard, wake boarding and eat a lot of good food, to name a few. Netflix and Hulu are also my favorites. I like to start new shows and watch back-to-back episodes for hours. I also like to people watch and make fun of them.
How do you keep in such excellent shape?
I have the worst eating habits ever! That's why I try to work out everyday. Some days I will binge eat and some days I rarely eat. I'd be lying if I said I "balance my meals and exercise." Definitely not the case.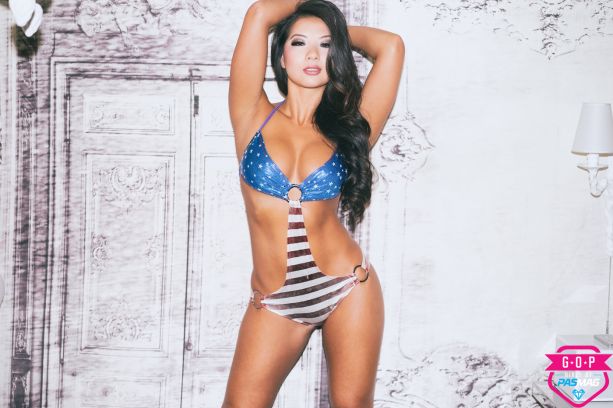 What's on your travel itinerary?
Everything is always last minute with me. If I have a free day and a friend asks me to travel, my answer will always be, "I'm down!"
Who is your favorite music artist or band?
I don't have a favorite artist or band. However, my favorite genre of music is "Baby Making" music. Why? Because it just makes me feel sexy.
What do you first notice about a guy?
I'm in love with guys that have beards! I don't know what it is but I literally just drool. So, don't be alarmed if I yell out, "take your shirt off!".
Shout-outs:
Shout-outs to my long-time fans! I've been around for a long, long time. Please don't guess how old I am ;D. And, Hello, Mom. Love you! Follow me on Instagram.
Contributors: Andrew Ho, Rey Trajano
See Jenny Chu's feature in PASMAG Japan Special Edition 2015 issue. (Order Here)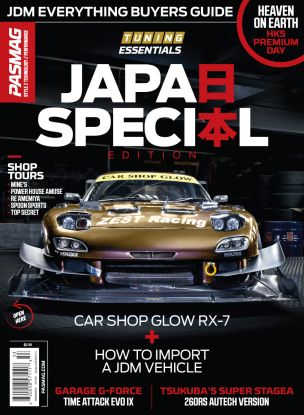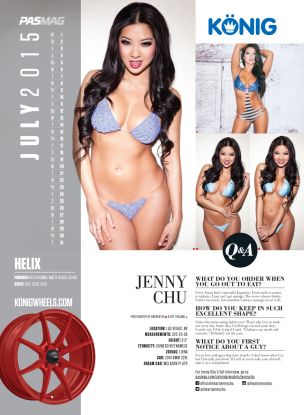 Konig Wheels / Helix
Finishes: Red (shown), Matte Black, Silver
Sizes: 15x7, 15x8, 15x9
www.konigwheels.com
Do you think you have what it takes to be a Girls of PASMAG? Fill-out our Model Interview HERE.