Written by Randi Bentia | Photos by Jen Han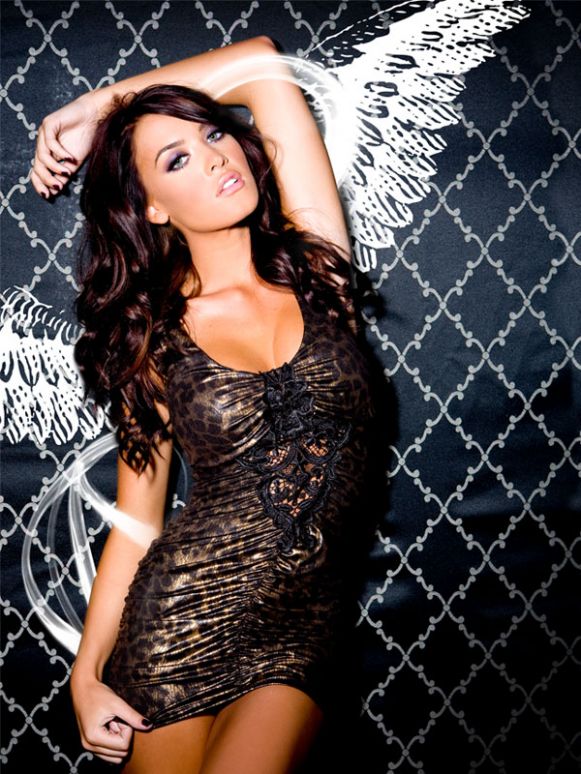 A Miss HIN 2009, this knockout babe has quickly launched herself to enthusiast stardom, as Miss Alanna Kolette spent the last year travelling the nation to promote automotive events. The simply stunning Alanna is certainly an exceptional Florida hottie, who we'd describe as the total package if you will. Her smart, motivated and sexy personality will quickly dismiss any of the usual preconceived model stereotypes. Alanna confessed her weakness for fast cars and extreme sports, as she promptly warned us "I may look like a girly-girl, but I certainly know how to play with the boys." We clearly had our work cut out for us during this interview. Enjoy.
Birth date: June 9
Zodiac Sign: Gemini
Measurements: 34C-24-35
Ethnicity: Hawaiian / Irish / Native American
Hometown: Miami, FL
Turn-ons: Kisses on my neck and holding hands or kissing in publicTurn-offs: Bad hygiene (stinky breath is a no go) and guys who put on a front around their boys
Hair & Makeup by Valerie JC (www.iconimage.net)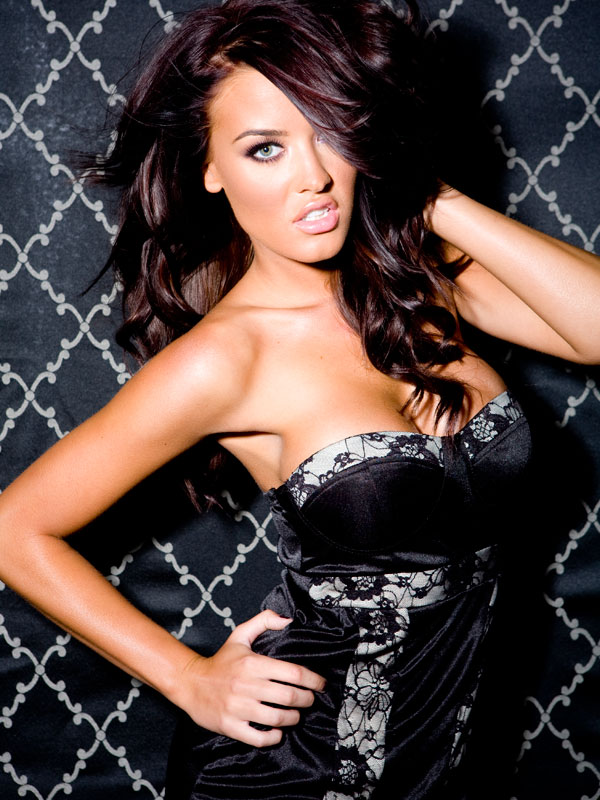 PAS: Describe yourself in three words
Alanna Kolette: Classy, determined and caring
PAS: Where are you originally FROM?
Alanna Kolette: Well, I was born in good old Texas, but moved to Florida about 5 years ago to pursue my modeling career. I visit my family often in Texas, but
I love living in Florida! It's nice to always come home to the sunny Florida beach weather.
PAS: How long have you been modeling?
Alanna Kolette: Just over 5 years now. I have experience in commercial advertisements, calendars, catalogs, fashion shows and spokes modeling. I've worked for various swim and surf wear fashion shows, sports events, boat and car shows.
PAS: What's the best part of being a model?
Alanna Kolette: Perks include free food, drinks and clothes! But the best part is traveling to beautiful
locations for shoots and meeting new people like you guys!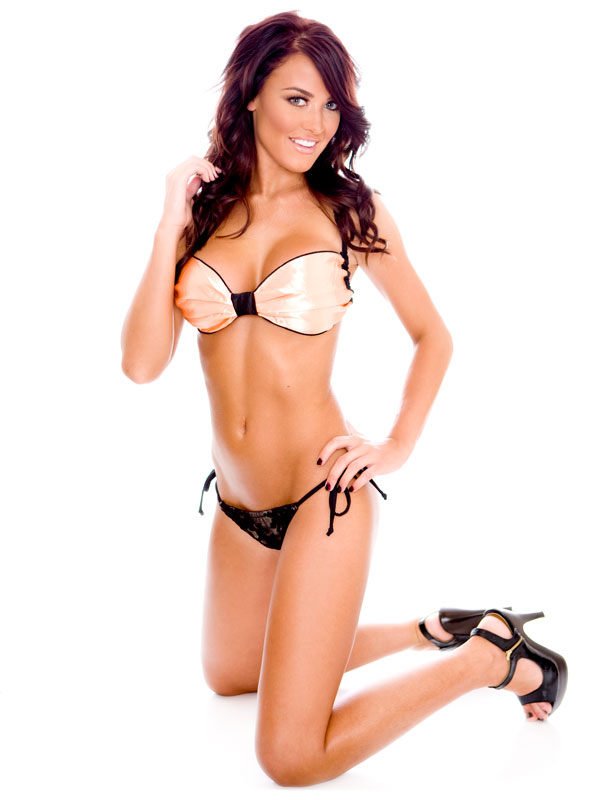 PAS: How did you get your start?
Alanna Kolette: Funny story… I heard about a "Cattle Call," where girls go to be chosen to work at a local surf show for clients. On my way to the "Cattle Call" I accidentally got lost and walked into the wrong room for the fashion show instead. The people working there looked at me and asked if I would try on a swimsuit… next thing I know I'm part of the fashion shows and never went to the "Cattle Call." I was so excited!
PAS: Any top modeling highlights so far?
Alanna Kolette: Being titled Miss HIN for 2009, Miss Eastern Surf Magazine girl of the year, the cover of Image Magazine and now the cover of PAS Magazine! You guys are awesome to work with.
PAS: What is your best physical feature?
Alanna Kolette: I think my green eyes, but most guys tell me it's "tha bootie" they like most (laughs).
PAS: What's your best trait?
Alanna Kolette: I have a good sense of humor and love to laugh. I'm a loving person and family always comes first.
PAS: What's your worst trait?
Alanna Kolette: I dislike my temper. I sometimes get very stubborn if I don't get my way! I'm half Irish and when I get mad… you don't want to be around (smiles).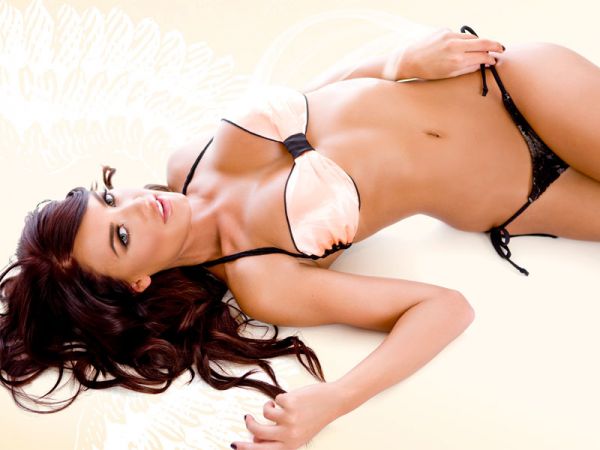 PAS: What is your top unfulfilled fantasy?
Alanna Kolette: Oil…and lots of it. I want to turn the bed into
a slip n' slide and have candles lit around it.
I make all my fantasies become reality! (winks)
PAS: Wow, Oil and open flames might not mix TOO well, but I guess it's a risk worth taking. Is there anything that frightens you?
Alanna Kolette: Heights! I don't like roller coasters and stick to only the water rides when I go to theme parks.
PAS: What is your favorite type of food?
Alanna Kolette: I'm addicted to sweets! I love brownies, donuts, white chocolate, blue cotton candy! Just about everything sweet that I shouldn't have (laughs).
PAS: Have you posed or considered posing nude?
Alanna Kolette: I have never posed nude. I don't think that is the direction where I want to take my career.
PAS: What is your dream car?
Alanna Kolette: I'll take one Aston Martin Vantage please! (smiles)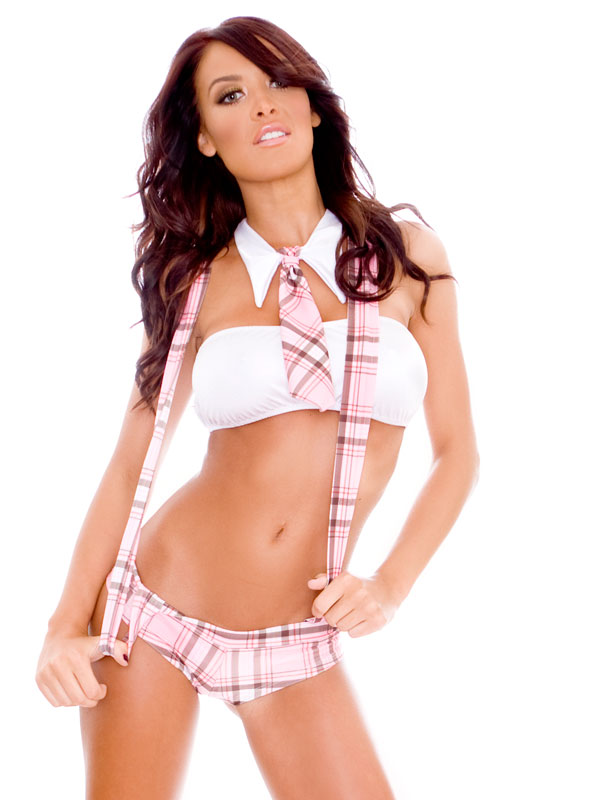 PAS: What do you look for in a man?
Alanna Kolette: I love a guy that can make me laugh! I'm really energetic and outgoing, so I like a man that can keep up with me. Also, he must have good business sense… Gotta have a man that knows how to seal the deal (laughs).
PAS: What would make you slap a guy?
Alanna Kolette: If a guy ever cheats! I don't hesitate to give a good slap for that (smiles).
PAS: Any upcoming projects?
Alanna Kolette: I have a lot of new upcoming projects in the works and my website www.alannakolette.com is always updated with new photos and event info.
PAS: What advice would you give out to aspiring models?
Alanna Kolette: If you really want something, you're the only one that can make it happen. Stay true to your heart and what you believe is right.
PAS: Do you have any shout outs or last words?
Alanna Kolette: I want to thank you guys at PAS magazine for the chance to be this issue's cover model! Special thanks to all my fans!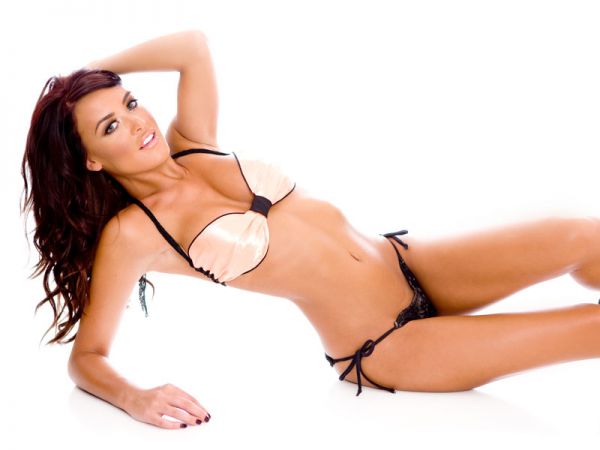 test
{yoogallery src=[/images/phocagallery/1206Alanna_Kolette] width=[150]}