Written by Randi Bentia | Photos by Steve Bitanga (www.babeblvd.com, www.stevebitanga.com)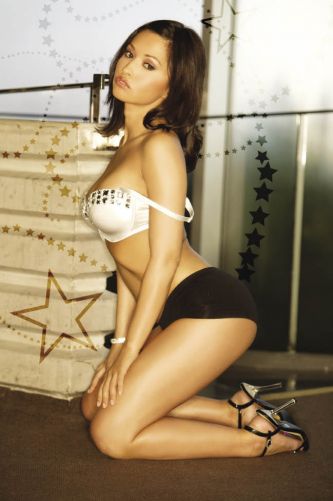 Straight from the mean streets of Santa Monica comes Lana Lopez and PAS was ready to give her a shot at the coveted cover spot. What sets Lana's look apart from the rest is her interesting cultural background of Mexican, Thai and Irish. Full of energy and always ready for a challenging shoot, Lana is ready to rock in front of the camera at any opportunity. She feels sexy and wants to work it for the lens as hard as she can. For those of you already drooling over our photos, just wait untill you visit her official website www.nextdoorlana.com which will rock your world. After we wiped up the, er drool, we got to know Lana a little better and found out this multi-dimensional dog-lover is a real sweetie. But make no mistake she's all business and simply loves the modelling industry she somehow fell into five years ago.
---
THE ESSENTIALS
Birth date: March 15
Sign of the Zodiac: Pisces
Measurements: 32 / 24 / 34
Nationality: Mexican/Thai/Irish
Hometown: Santa Monica, CA
Turn-ons: A guy that is kind hearted, humble, intelligent, and driven
Turn-offs: Rude behavior, arrogance and selfish people
Pet Peeves: Sleep Interruptions
Hair & Makeup by Valerie JC & Gaby Ramos
Lingerie by Coquette International - www.coquette.com

---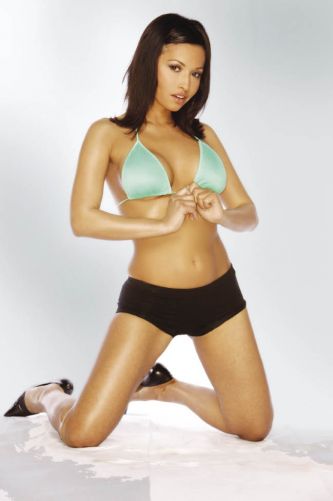 PAS: How long have you been modeling for?
Lana Lopez: Five years and loved every minute of it.
PAS:What's the best part of being a model?
Lana Lopez: Getting all dressed up, meeting lots of new and fun people and of course hanging out and getting into trouble with the PAS Magazine crew. You guys are crazy!
PAS: Awww, we're flattered you even put up with us! How'd you get into modelling anyways?
Lana Lopez: Well a friend of mine in Las Vegas was in charge of booking models at the SEMA convention. Some flakey model canceled moments before the convention and they asked me to cover. She said just smile and pass out flyers and it snow-balled to where I am today.
PAS: Any dislikes about being a model?
Lana Lopez: My only dislike about modeling is that I have to travel and I miss my home and my dogs (a Chihuahua and a Pomeranian) a lot. But I really do love working the camera and meeting all kinds of hot girls to hang out with in the industry.
PAS: Sounds like we have a lot in common, we also like meeting hot girls. What three words best describe you?
Lana Lopez: Shy, giving, naughty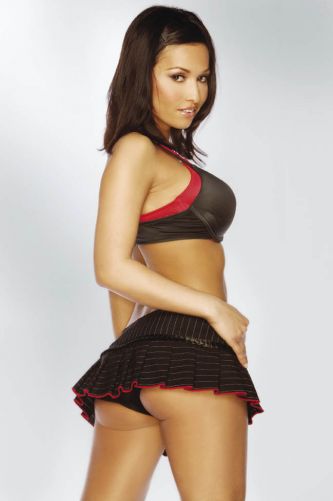 PAS: Speaking of naughty, do you have any strange photo shoot stories?
Lana Lopez: The strangest photo shoot I have had so far was dressing up like Dorothy from Wizard of Oz. The story line was about getting lost off my 'yellow brick road' and running into a Leprechaun. The Leprechaun played a few tricks on me, but he was hot, so I was cool with that if you know what I mean (winks).
PAS: Ahh, so you're into role-playing. Do you have a top unfulfilled fantasy (besides being interviewed by a big-shot magazine editor)?
Lana Lopez: I always do what I really want and desire. If I don't it's for a good reason. Some things are best left as a fantasy and aren't always what you hope them to be once you get to do it.
PAS: Well in case you change your mind, I packed my Leprechaun outfit. What do you think is your best physical feature?
Lana Lopez: Hmmm I don't know? I think most guys would say my butt.
PAS: You ceratinly get our Sir-Mix-A-Lot approval! How do you keep in such great shape?
Lana Lopez: I keep in shape by going to the gym and drinking lots of water.
PAS: What three items would you take with you to a deserted island?
Lana Lopez: A knife, matches and a pocket rocket! (winks)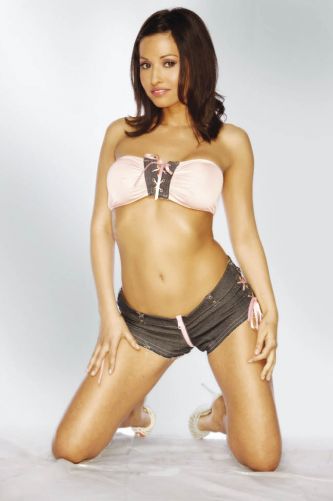 PAS: What is your favorite pastime?
Lana Lopez: Well I enjoy reading books, writing and spending time with my little brother and of course my dogs.
PAS: What is you idea of total happiness?
Lana Lopez: Hmm, not having to work and having my family happy. Also not having all the bad things around the world going on.
PAS: What is your favorite type of food?
Lana Lopez: My favorite type of food is…wait for it…Mexican!
PAS: What is your dream car?
Lana Lopez: My dream car is a Rolls-Royce Phantom Drophead Coupe. Sooooo sexy!
PAS: What is one of your greatest regrets?
Lana Lopez: Being so conservative when I was younger for so long. But don't worry, I am making up for it now, trust me!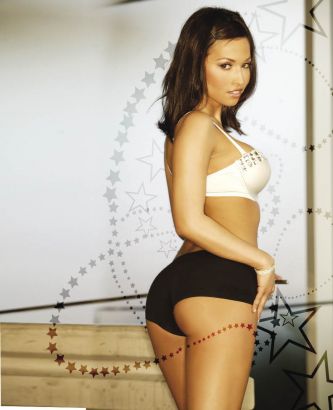 PAS: Who are some of your heroes?
Lana Lopez: My Heroes are all the brave men and women through out history that stood up for humanity and what they believe in.
PAS: Tell us about your worst childhood experience?
Lana Lopez: My worst childhood experience was when I found out Santa wasn't eating the cookies I made him, my grandma was! (laughs)
PAS: So what do you do for fun?
Lana Lopez: I like to go dancing, listen to live music, go to museums and art shows. I'm also a sucker for a good movie.
PAS: Speaking of good movies, we understand you've appeared nude in front of a few cameras before. How'd that feel?
Lana Lopez: Honestly, I love posing in the nude! It makes me feel excited and liberated.
PAS: Alright, I'm sure many of the fellas out there want to know... What does an uber-hottie like you find sexy in a guy?
Lana Lopez: A man who can carry himself in a confident, masculine not overbearing kinda way is very hot. I'm a strong woman so my man needs to be able to make me feel feminine. That is sexy to me.
PAS: What can a guy say to make you melt?
Lana Lopez: If a guy is well rounded and knows what he is talking about, that is a strong turn-on.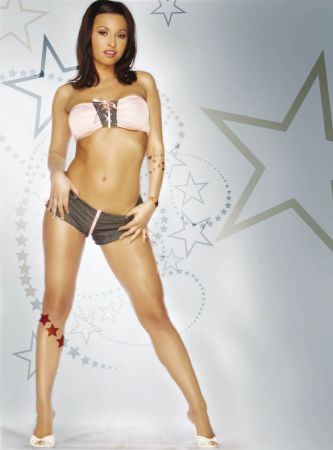 PAS: How do you seduce a guy?
Lana Lopez: Just by being flirty in a subtle way. Kind of show I'm interested, but make him work for it a little. I feel men appreciate the things they have to work hard for, not the things that are just thrown at them.
PAS: What is your motto?
Lana Lopez: I don't think this a motto but I've always liked "Peace, Love and Lip Gloss."
PAS: Do you have any shout outs or last words?
Lana Lopez: I would like to really thank Performance Auto & Sound Magazine for having me shoot a cover... it was fun and you guys are great! Also, much love to all my fans!

{yoogallery src=[/images/phocagallery/1007Lana_Lopez] width=[150]}