Written by Randi Bentia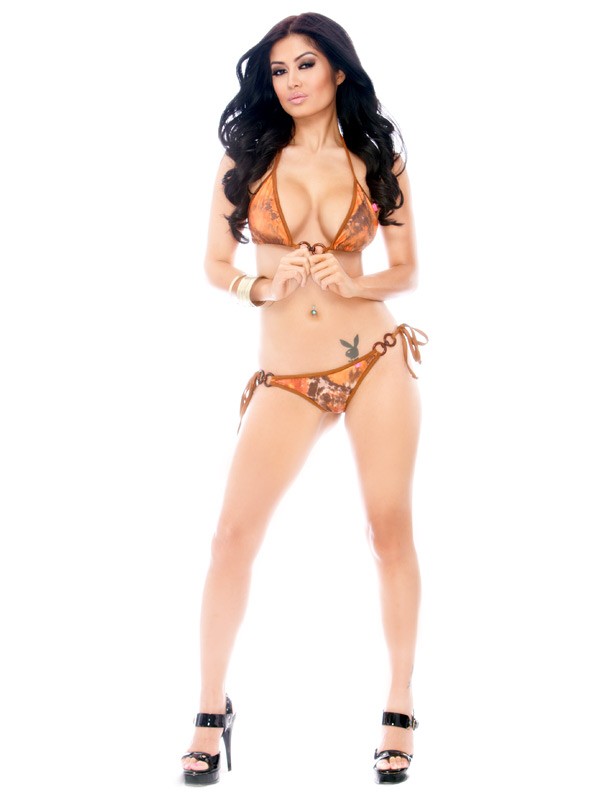 If you want some inspiration, you don't have to look much further than SoCal model Kim Lee. Born and bred in Malibu, this feisty French Vietnamese girl took life head on and is clearly winning the battle. Overcoming many struggles and spending her teens with the wrong crowd, she decided to be famous and made it her personal mission to become a model and actress. You have seen this curvaceous Asian beauty in Kanye's Love Lockdown video and will see her more on the small screen in commercials for now. She lives by the model of "following your dreams" and really has a one track vision of how she will live her life and has no regrets on along the way. Check out her full interview to see just what motivates her.
The Essentials

Birth date: May 22
Location: Malibu, CA
Zodiac Sign: Gemini
Height: 5'5
Weight:117lbs
Measurements:34/26/29
Ethnicity (Mother/Father): French and Viet
Location:Los Angeles
Turn-ons: Stylish people, honesty, people with goals in life, good energy
Turn-offs: Liars, indecisive people, dirty shoes, Ed Hardy apparel
Pet Peeves: People who borrow stuff and never give it back.
Website:www.misskimlee.com
Myspace:www.myspace.com/kh85
Twitter: @misskimlee
The Interview

PAS: Where are you from? And, are you currently living there? If not, where are you currently living?
Kim Lee: I was born in Orange County California. I'm currently living in Malibu

PAS: How long have you been modeling for?
Kim Lee: I been modeling for three years now

PAS: How did you get your start in modeling?
Kim Lee: I always loved taking pictures and being in front of the camera, so I moved to LA and started networking and met casting directors.
PAS: What's the best part of being a model?
Kim Lee: You get all the hot guys (laughs) just kidding. You get to travel and work with a lot of cool people.

PAS: What would you say are your strengths as a model?
Kim Lee: I would say my eyes and my body. I have a curvy body for an Asian girlie.

PAS: Describe yourself in three words or statements.
Kim Lee: Goofy, smart and sexy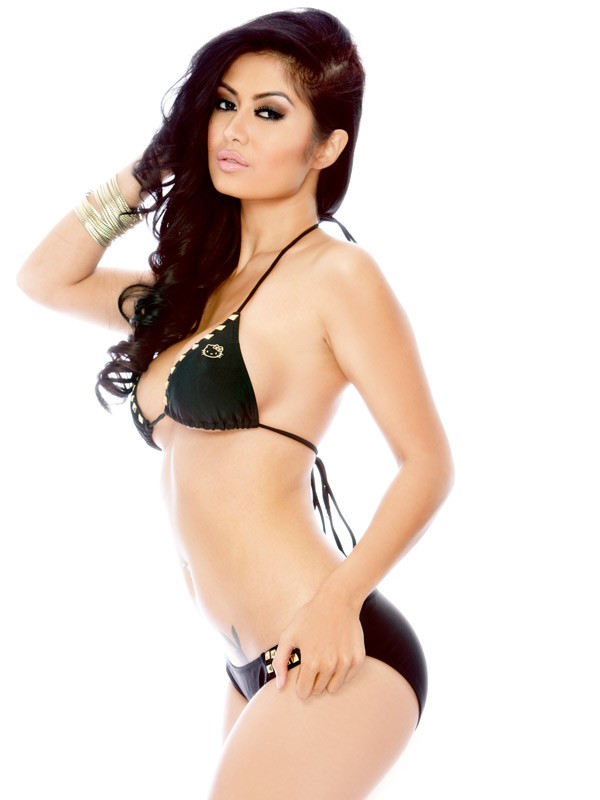 PAS: What are some of you modeling highlights so far?
Kim Lee: I've done many music videos and magazines and I recently started getting into commercials. I just shot a McDonalds commercial, so I'm excited about that.

PAS: Tell us your likes or dislikes about modeling?
Kim Lee: I hate the fact that you have to be on point which means you have to watch what you eat and constantly workout so you look your best all the time.

PAS: What is your best beauty secret?
Kim Lee: Drink lots of water, eat healthy and hit the gym!

PAS: What is the strangest photo-shoot that you've done?
Kim Lee: If you look at my portfolio I like doing things out of the box. I like working with creative photographers.

PAS: What traits do you like most about yourself?
Kim Lee: I'm very caring and generous towards people I love.

PAS: What do you most value in your friends?
Kim Lee: Loyalty.

PAS: Can you tell us about your first kiss?
Kim Lee: I was in dayschool and this girl said if I didn't kiss this random boy she would beat me up. So got scared and did it (laughs).

PAS: Do you have any pets? What kind?
Kim Lee: No, but I want a Panda if that's even legal.

PAS: What do you like to do for fun?
Kim Lee: I play the piano. I love making music...it's my way of relaxing.

PAS: What is your favorite type of food?
Kim Lee: Sushi, no question about it.

PAS: What is your dream car?
Kim Lee: Aston Martin DBS

PAS: Who is your favorite recording artist?
Kim Lee: Black Eyed Peas and Lady gaga

PAS: What is your favorite quote/lyric?
Kim Lee: "They say you can't turn a bad girl good but once a good girl's gone bad, she's gone forever"

PAS: What is your greatest regret?
Kim Lee: I have no regrets, you learn from your mistakes and move on.

PAS: Who are your heroes in real-life? Why?
Kim Lee: My Mom and family. They made it this far and has always been supportive.

PAS: What was your worst childhood experience?
Kim Lee: Hanging with the wrong crowd and putting my family through hell for no reason at all

PAS: Have you posed in the nude? If so, how did it make you feel?
Kim Lee: Yes I have posed nude … at home in front of the mirror (smiles).

PAS: What quality do you like most in a man?
Kim Lee: A man that's successful. That's very attractive to me.

PAS: What quality do you like most in a woman?
Kim Lee: A woman that's independent and not competitive.

PAS: What can a guy say to make you melt?
Kim Lee: You're beautiful inside and out.

PAS: What would make you slap a guy?
Kim Lee: Talk trash about my family or friends.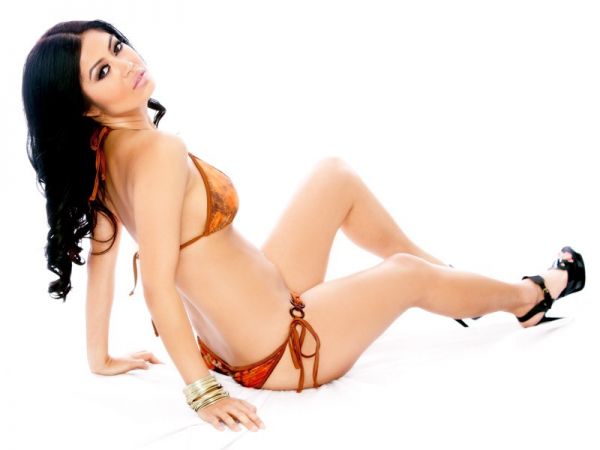 PAS: Have any of your fantasies become reality?
Kim Lee: Sorry PAS guys, that's a secret. I don't "kiss" and tell

PAS: Tell us about any upcoming projects of yours?
Kim Lee: I have many projects coming up. You will see big things in the near future.

PAS: What current, past or future projects are you most excited about or are the most memorable for you?
Kim Lee: Working on Kanye West "Love Lockdown video" They painted my whole body and I had to do this weird tribal dance.

PAS: With any 'spotlight' type of job, you are looked upon as a role model. What advice would you give out to aspiring models?
Kim Lee: Follow your dreams. You have to believe in yourself. Don't give up 'cause anything is possible.

PAS: Do you have any shout outs or last words?
Kim Lee: thank you to all my friends and family and all the people who has helped me in my life, I love you all.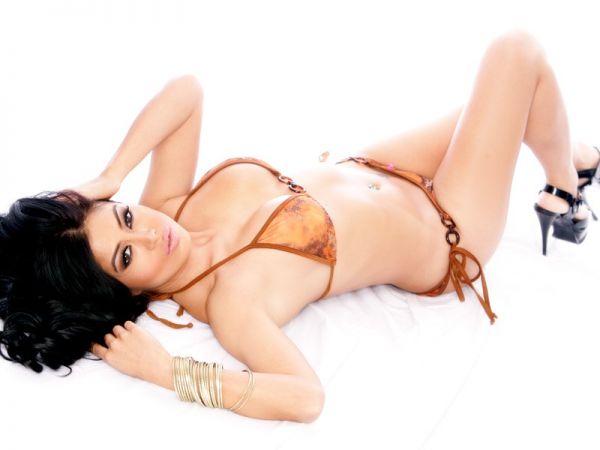 {yoogallery src=[/images/phocagallery/Kim_Lee] width=[150]}