Written by Randi Bentia | Photos by Mike Brochu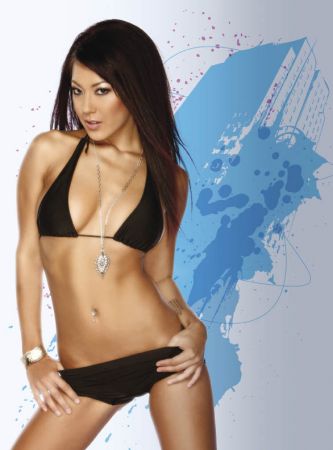 Alright, let's be honest here…a lot of fellas out there think driving a hot ride will get you a hot girl, right? But, when it comes to attracting the attention of import hottie Brandy Grace, you're idea of a nice car had better not be some backyard-bondo AE86 (as classic as you think it is). Brandy confessed she doesn't really judge a man by what he drives but be warned, this cutie sure knows her cars and thanks to a strong affiliation modeling for Do-Luck and CA-based Ground Dynamics, Brandy Grace has attended almost as many drift events as we have! Before my interview with the babe-a-luscious Brandy, I prepared by brushing up on some O.G. drift knowledge… finally all those hours of JDM-Option videos will come in handy. I recently caught up to her trackside and found my mack-daddy skills quickly put to the test.
---
THE ESSENTIALS:
Birth date: January 21, 1985
Sign of the Zodiac: Aquarius
Measurements: 34 / 24 / 34 Nationality: Korean American
Hometown: Merrillville, IN
Turn-ons: A good sense of humor
Turn-offs: Anyone who's conceited
Pet Peeves: when people leave their turn signals on
Website(s): www.brandygrace.com, www.myspace.com/brandygrace
Hair & Makeup by Valerie JC & Gaby Ramos
---
PAS: Brandy, you've travelled to events across the country, if you could choose a free flight anywhere for a photo shoot, where would it be?

Brandy Grace: I would love to go to Australia, I've heard great things about it. Plus, kangaroos are just sooo cute!
PAS: Take a gander at this mate, I just so happen to speak fluent Australian. Do you speak any foreign languages?

Brandy Grace: Unfortunantley, no. But I do know a little bit of Spanish and I'm currently trying to learn Korean.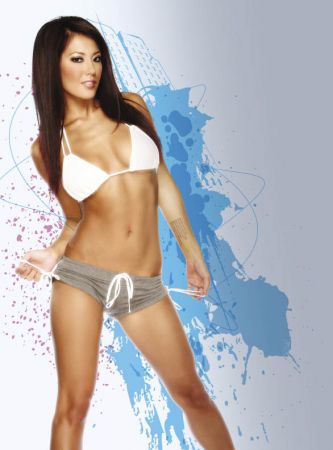 PAS: So I guess we could call you bilingual. Do you have a favourite type of food?

Brandy Grace: As bad as it sounds, I love fried foods! It's so good, yet so bad.
PAS: As a model you must get hit on a lot, what's the best pick-up line a guy has ever used on you?

Brandy Grace: Pick up lines just don't work. A cheesy line might get a laugh out of me, but that's about it. I can't say I've ever heard any good ones that work.
PAS: Okay, so if pick-up lines don't work on models, what would someone have to do to get a date with you?

Brandy Grace: Honestly, just be yourself …but there definitely has to be some chemistry or strong attraction there too.
PAS: Some say image is everything; do you judge a guy by the kind of car he drives?

Brandy Grace: No I do not judge guys by the cars they drive. I'm not materialistic. He just better treat me right! Besides, what good does his car do for me? (laughs)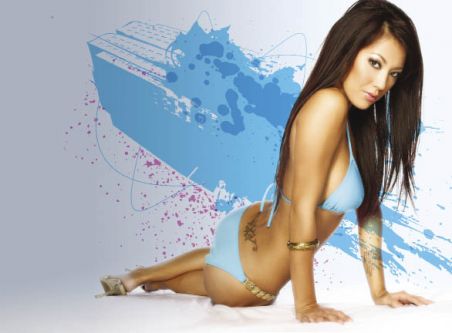 PAS: Would you describe yourself as "Naturally Aspirated" or "Heavily Modified?"

Brandy Grace: I don't think we're talking cars anymore are we? I'm naturally aspirated all the way! But, even if a girl is heavily modified do you think she'd tell you? I doubt it!
PAS: So how do you keep in such great shape?

Brandy Grace: I do some cardio and eat Subway! (laughs) I try to work out often, but I'm pretty lucky that I have good genetics I'm sure soon enough I'll have to work out heavily, especially with my diet! But don't jinx me!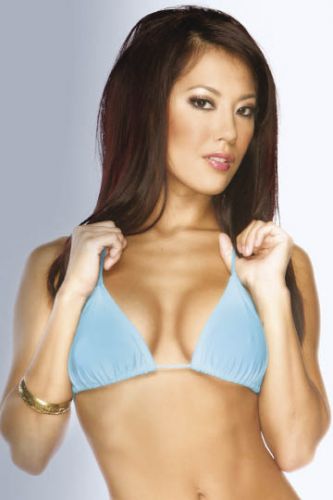 PAS: I've heard you can tell a lot from a kiss. Can you tell us about your very first kiss?

Brandy Grace: Oh geez...well it was in 8th grade, my first french kiss that is. My boyfriend at the time gave me a kiss goodbye and suddenly stuck his tongue in my mouth. I was startled, but went along with it. It was pretty awkward to me, and I knew it wasn't his first time!
PAS: Wow, that's a big move busting out some tongue action in 8th grade huh? So how did you get your start in modeling?

Brandy Grace: I got into modeling by posting some candid pictures of myself on a few model websites. Before I knew it, I had tons of photographers emailing me to set up photo shoots and the rest is history.
PAS: Well we're certainly glad you were discovered! What's the best thing about being a model?

Brandy Grace: I love that I get to meet new people all the time and do something different everyday. It's an amazing job and never gets boring.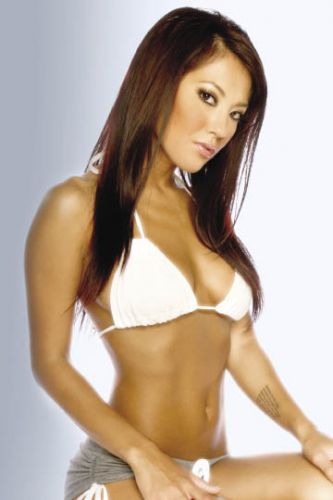 PAS: You've been in countless photo shoots, but have you ever done any acting? Anything we can see you in?

Brandy Grace: Yes, I've done a few commercials including Comcast Digital Cable, Bodog and a promo for "Two and a Half Men". I've also been in some TV shows and starred in an independent movie. There's definitely more to come.
PAS: How would you describe yourself?

Brandy Grace: I'm friendly and really easy to get along with. If you get on my bad side, you must have done something pretty terrible. But, sometimes I'm too nice! It can be hard to say no to things and I really hate that. I'm getting better at it though, it just takes time.
PAS: If you had to choose, what three things would you take with you to a deserted island?

Brandy Grace: I would take chap-stick, a good book and my iPod because I love music and I can't live without it!
PAS: Any shout-outs or last words?

Brandy Grace: I just want to thank everyone in my life who have supported me in all that I do or have done. There's nothing better than having loving people surround you. Love you Mom and Dad!!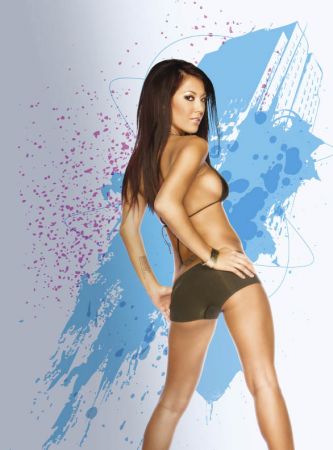 {yoogallery src=[/images/phocagallery/1001_-_Brandy_Grace] width=[150]}