Written by Randi Bentia | Photography by Steve Bitanga. Hair & Makeup By Valerie JC.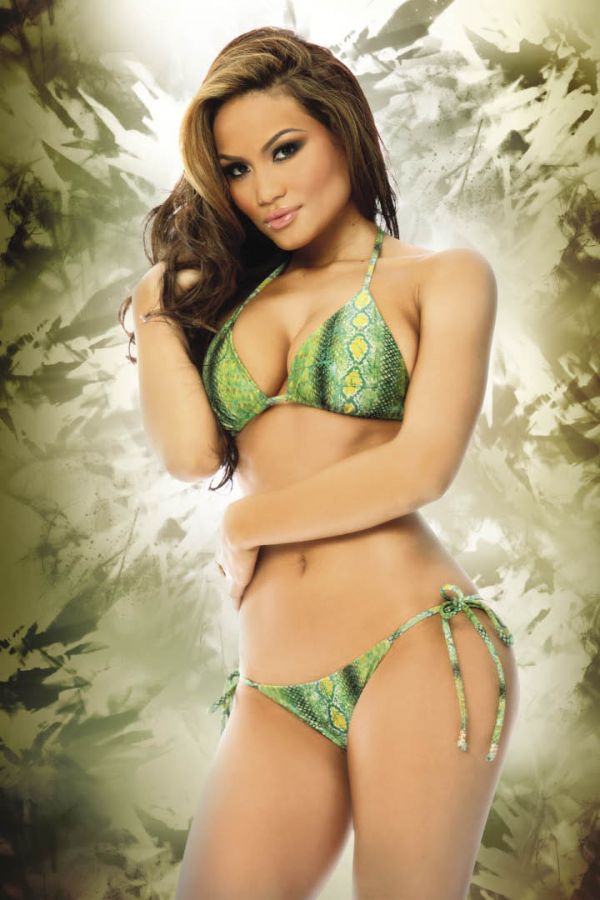 Voluptuous curves and beautiful lips drew us to this half-Filipino, half-Puerto Rican beauty. Born in Olongapo, Philippines and now residing in Los Angeles, the lovely Daphne Joy has made a name for her self not only in print, but on the big screen as well. We first saw Daphne on Nick Cannon's 'WildNOut" show on MTV and she has gone on to land roles on CSI: Las Vegas and in the upcoming Pirates of the Caribbean 4. With experience and credentials like that, it won't be long before she's cruising Hollywood Boulevard in the baby blue Bentley of her dreams.
---
How long have you been modeling for?
I've been modeling since I was 18.
How did you get your start in modeling? Were you discovered?
I was 18 when I auditioned for Nick Cannon's hit MTV show "WildnOut," and was a part of the cast for 4 Seasons. Since then, I've been featured in KING, and I've done covers for Show, Black Men's, and Smooth magazine. I've worked on TV Shows such as Criminal Minds, CSI: Las Vegas, and Curb Your Enthusiasm. You can currently see me in the new Pirates of the Caribbean: On Stranger Tides with Johnny Depp, in the role of a mermaid.
What would you say are your strengths as a model?
Confidence. If you're not confident with your body and how you look, no matter how good your outfit, hair, or makeup looks, the shot will not look right.
Describe yourself in three words or statements.
Sexy, Charming and Shy.
What are some of you modeling highlights so far?
I'd have to say the best highlights would be doing magazine covers for Black Men, Show Magazine, Show: Black Lingerie, Smooth Magazine, and now PASMAG. I'm most proud of landing the role in Pirates of Caribbean 4, that was the most challenging for me. First, I had to learn how to swim, and then learn how to do choreographed swimming! Trust me, it was difficult but rewarding.
Does your personality match your Zodiac sign? Describe.
Aquarius are independent, free spirited, non-emotional, detached, yet caring people who have many friends, yet few close friends. That pretty much sums me up completely.
Tell us what you like about modeling?
I like meeting new, interesting, creative people, and being involved in exciting shoots, movies, shows, etc.
How do you keep in such great shape?
I drink a lot of water and I love to hike. I try and do something active at least 2-3 times a week. That includes going to the gym, hiking, bicycling, rollerblading, etc.
What is the strangest photo-shoot that you've done?
I'm pretty selective when it comes to my shoots, so I can't say I've had any strange encounters just yet...and hope to never!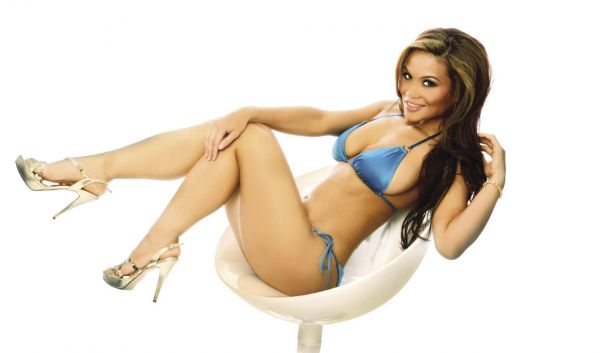 Who is your favorite model or celebrity of all time?
My favorite models are always changing, my favorite right now would be Irina Shayk - she was on the cover of Sports Illustrated. My favorite celebrity would have to be Jennifer Lopez, I love her fashion, beauty and career expertise!
What traits do you like most about yourself?
Physically? Well I love my -all natural- Puerto Rican curves!
Do you have any birthmarks, scars or tattoos?
Nope
Do you have any pets? What kind?
I have a Pekingese puppy named Tuffy. He's all white and super fluffy.
What are your hobbies? Any hidden talents you'd like to share with the world?
I'm a really good cook, I'd challenge Bobby Flay any day!
What is your favorite food?
Everything! I'm a culturally diverse food guru - I absolutely love trying new foods. My favorites are Filipino, Greek, and Soul food!
Who is your favorite recording artist and genre of music?
I like all kinds of music - Sade, Drake, Trey Songz, Usher, Stevie Wonder, etc…
Do you have any weird habits that no one else knows about?
I'm a total neat freak! Everything from my closet and my car, to my house and my room is clean and in order.
What is your dream car?
A baby blue Bentley convertible!
What do you look for in a guy? What would he have to do to get your attention and to keep you interested?
He'd have to love me like Bruno Mars does in his song "Grenade"! A guy who is confident, secure, masculine, charming and romantic is always attractive.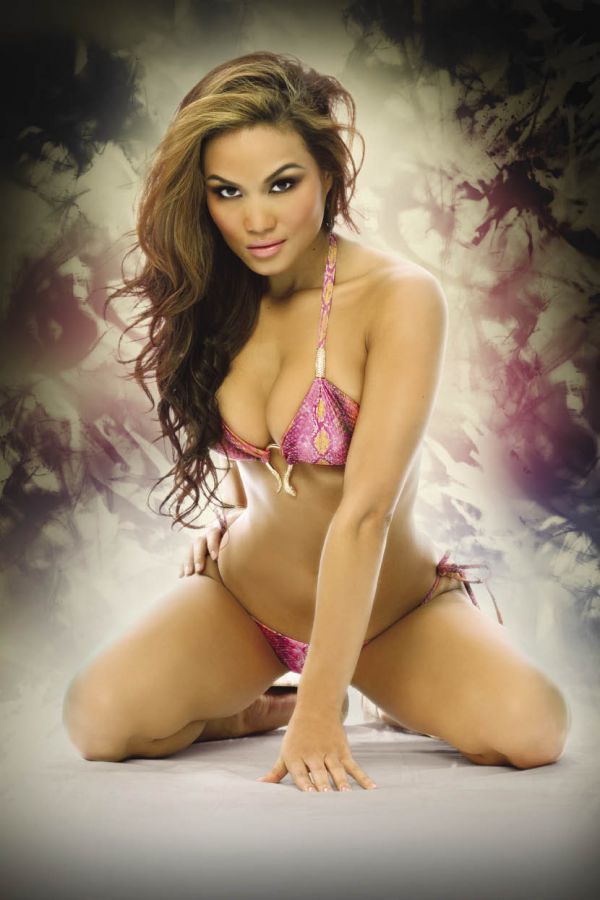 What gets you in the mood? What are some of your turn-ons?
In order to turn me on- I would have to be into you! Once that happens, a simple look, a touch of my hand, a secret smile, thoughtful gestures and a private kiss are all big turn-ons for me. Good wine, sexy clothes and a nice cologne don't hurt either.
How do you feel about pick-up lines? What was the best line that was used on you? Did it work?
To be honest, I get the all the same type of lines and openers..."So are you from here? What do you like to do for fun? Can I call you sometime?" The funniest ones have to be the ones I get from my Twitter and Facebook followers! It's pretty funny actually but I think those guys are bolder because they're behind a screen!
On a scale of 1 to 10, how wild are you in the bedroom?
That's for me to know, and for you to -maybe- find out.
What item of clothing or accessory makes you feel the sexiest?
A great lace lingerie set.
What do you most value in your friends?
Honesty, Reliability, Loyalty!
Who are your heroes in real-life? Why?
My mother! Because she sacrificed so much her early years to make a better life for me and our family.
If you could have one superpower, what would it be and why?
My dream is to travel the world, so my one superpower would have to be being able to snap my fingers and be anywhere in the world I want!
Tell us about any upcoming projects of yours?
My website, www.DaphneJoy.com is coming soon! You'll be able to see my blogs where I talk about relationships, fashion, and follow me through my everyday life. I am excited about my role in the new Pirates of the Caribbean movie and will be doing more TV, Film, and magazines soon.
With any 'spotlight' type of job, you are looked upon as a role model. What advice would you give out to aspiring models?
The best advice I could give to any model is to remain humble, remain family oriented and never lose a sense of yourself! Always remember your first passion, whether that's modeling, acting or singing - stay focused and go for it!
Do you have any shout outs or last words?
Shout Out to all my followers, fans, and supporters on Twitter, Facebook, and even when I was still on Myspace! haha! I have a lot more in store for you!
...
Daphne`s article can be seen in the August issue of Performance Auto and Sound