Written by PAS Staff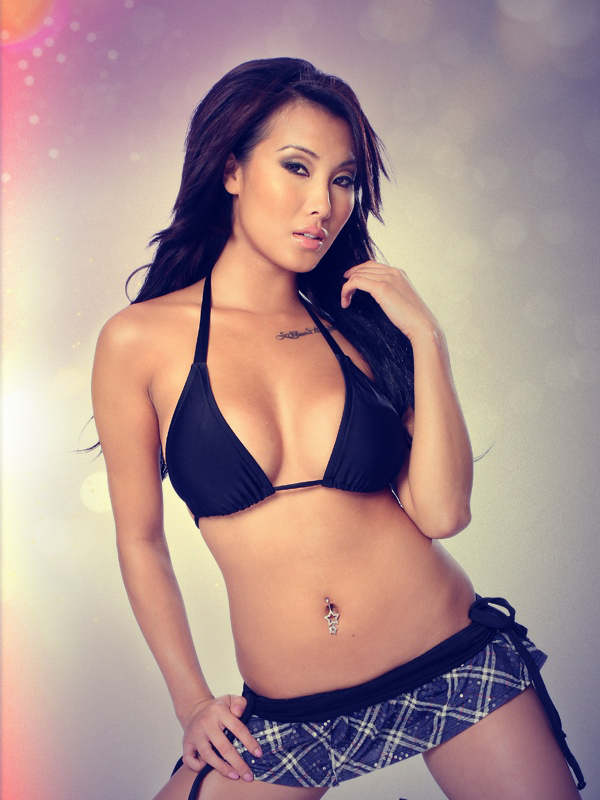 Photography by Steve Bitanga (www.stevebitanga.com)
Hair & Makeup by Valerie JC (www.iconimage.net)
Wardrobe by Musotica (www.musotica.com)
Though she may only be 20, Amy Fay is what you could call a veteran when it comes to modelling. The Thailand-born, California-raised beauty has been busy since she burst onto the scene at a Hot Import Nights stop in Pomona, California four years ago. Since then, her career has taken her as far away as Malaysia, where she worked the Mean Machines event at the Sepang F1 Circuit. Despite being a real head-turner, Amy describes herself as being weird and dorky which, to be completely honest, are not the words we would have chosen. Get to know our Dec/Jan 2012 cover model, Amy Fay, a little bit more...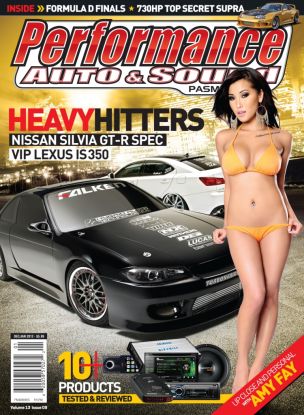 ESSENTIALS
Name: Amy Fay
Birth Date: January 4
Location: Orange County, Westminster
Zodiac Sign: Capricorn
Height: 5'2"
Weight: 105lbs
Measurements: 34D-24-36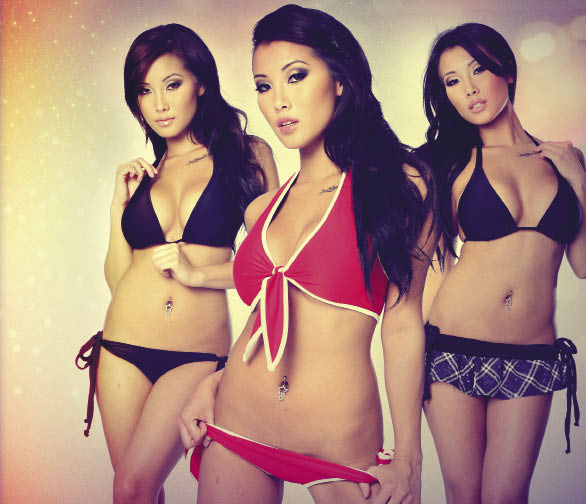 How long have you been modeling?
I have been modeling for about over 4 years. Started my first casual shoot at the age of 16, which led me into the import scene.
How did you get your start in modeling?
It would actually be boring if I explained it.. hahaha. From what I remembered, I was discovered at the age of 17. First import show was HIN Pomona, modeling for R1 Concepts :]
What would you say are your strengths as a model ?
My tits got the best set of eyes.. hahahaha.....
Describe yourself in three words or statements.
Weird, Dorky, & Humble :]
What is your best beauty secret?
I sleep all day and party all night!!
How do you keep in such great shape?
I work out with my BF *wink wink*
What is the strangest photo-shoot you've done?
I haven't had any strange photo-shoots. They have been all professional, as well as working with professional photographers who are knowledgeable in the industry.
What was the first major event that you modeled at?
Mean Machines in Sepang, Malaysia at the F1 Circuit. Besides modeling there; I got to visit other cities such as, Melaka, and Kuala Lumpur. I love the culture as well as the people! The weather I can tolerate.. lol.
What traits do you like most about yourself?
I'm carefree and extremely easy-going.
Do you have any birthmarks, scars or tattoos?
Yes to birthmark. I was born with a $ sign on my right upper right thigh, and at most times it's photoshopped out. I am also recognized by my tattoo on my left collar bone which states "Love Conquers All" in French.
What are your hobbies?
I'm fascinated with zombies. Hidden talents? I'm known for my double jointed elbows ;D
Do you have any weird habits that no one else knows about?
I'm an excessive burper!!
What is your dream car?
Audi R8
Do you have any shout outs or last words?
I would like to thank PASMAG for letting me shoot for their magazine! Steve Bitanga for being the best photographer, Val C, for being my M.U.A. All my close friends and especially my room mates; Joe Nguyen, Andy Nguyen, David Dang, and my BF Billy Pham <3
Order your copy of PAS December/January 2012 (Volume 13, Issue 09) at http://pasmag.com/backissues!
Get Social with Amy Fay:
Website: www.TheeAmyFay.com
Facebook: OfficialAmyFay
Instagram: @THEEAMYFAY
Twitter: @THEEAMYFAY
Model Submissions: www.pasmag.com/girlsofpasmag.