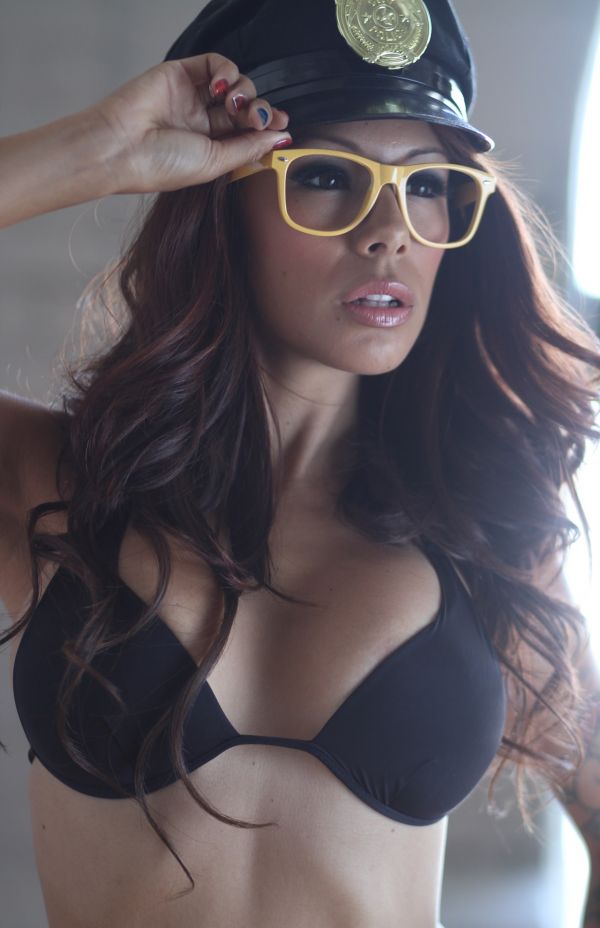 The Essentials
Birthday: November 29
Location: Orange County, Calif. (originally from Anaheim)
Zodiac Sign: Sagittarius
Height: 5'1"
Weight: 97 pounds
Measurements: 32D-24-35
Ethnicity: Filipino and Mexican
Turn-ons: Only my MAN knows!!!
Facebook: www.facebook.com/theREALjerilee
Instagram: @mama_lee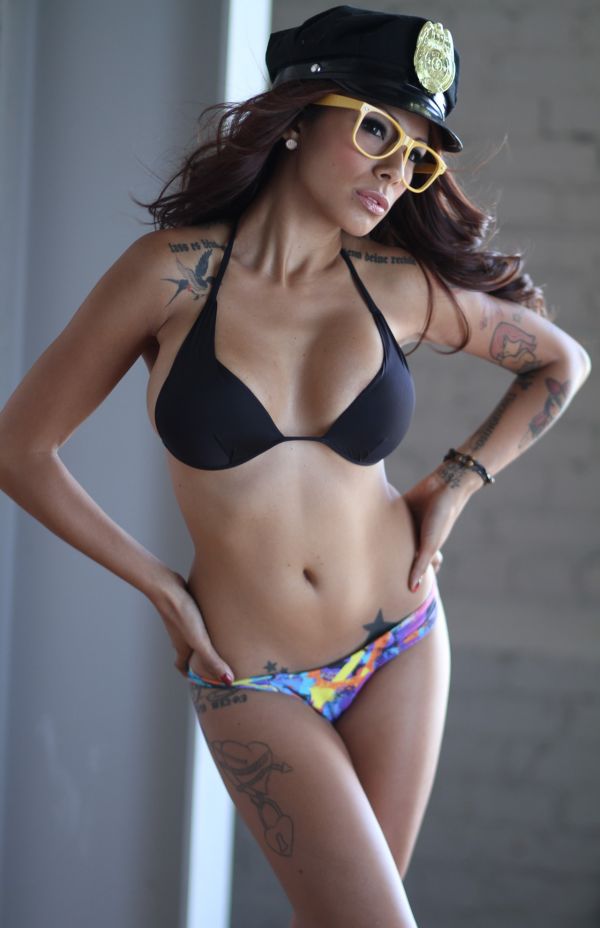 This month's cover girl definitely proves the saying, "Great things come in small packages." At 5'1", Jeri Lee has everything you could possibly want in a tight, compact package. Her smoking hot body, warm smile and beautiful eyes almost seem too perfect for a mere mortal.

Lee, who has been modeling since she was a little girl, has made a tremendous impact with import enthusiasts across North America. Her sweet smile brightens every room she walks into; although I'm sure the guys who get caught looking by their girlfriend don't feel that way! Her exotic look and style can be traced to her half-Filipino and half-Mexican heritage. Since becoming a model, she's been in hot demand and has spiced up many shows and Websites, including babeblvd.com.

While Lee likes to spend her down time relaxing on the couch, she keeps her beautiful figure in shape by hitting the clubs as well as go-go dancing. Lee may appear to be a sweet little package, but guys best be wary of her aggressive nature. This Orange County girls knows what she wants and isn't afraid to take charge. And, as for your cheesy pick-up lines, better go find another girl to try them on because Lee isn't shy about letting you what she thinks. Just ask some of the guys she's paint-brushed over the years for some of the stupid things men say!
Where are you from? And, are you currently living there? If not, where are you currently living?
I am from Southern California, born and raised in Anaheim. Orange County baby!
How did you get your start in modeling? Were you discovered?
(Besides the help from my mom) I got into thescene at 17 years old. I went to my first IAS and HIN back in 2003 – my high school sweetheart at the time
was into cars and was also on a car team: "TEAM TECHNA" – this is how I found out about "import modeling." I actually met Steve Bitanga at this Asian
Model Palooza event held in some hotel ballroom. I remember I kept his card (IMPORT CULTURE) and he took some snapshots of me. I met him again at
my very first car show booking at the International Auto Salon with GReddy.This was my first gig ever and I'm so glad he saw me that day, look at us
now.We've accomplished so much together and our work together continues to reach new heights. Without Steve Bitanga, Babe Blvd and going to my first
SEMA with Vertical Doors, I would be nothing.
Describe yourself in three words or statements.
Down-to-earth. Humble. Sweetheart.
What are some of you modeling highlights so far?
Gosh, my list of credentials is quite large, but here are some of my favorites:
* Playboy Philippines, May 2010
* FHM Singapore, Philippines
* Three covers (now) of Performance Auto & Sound (very thankful guys, thank you so much!)
* I have my own mobile application for the Android (working on iPhone as well)
* Pastease™ entrepreneur (I run my own Pastease show all over the world)
Does your personality match your Zodiac sign? Describe.
Yes it does! Just read this:
Sagittarians have a positive outlook on life, are full of enterprise, energy, versatility, adventurousness and eagerness to extend experience beyond the
physically familiar. They enjoy traveling and exploration, more so because their minds are constantly open to new dimensions of thought. They are
basically ambitious and optimistic and continue to be so even when their hopes are dashed. Their strongly-idealistic nature can also suffer many
disappointments without being affected. They are honorable, honest, trustworthy, truthful, generous and sincere with a passion for justice. They are
usually on the side of the underdog in society and will fight for any cause they believe to be just, and are prepared to be rebellious. They balance loyalty
with independence. (Astrology Online)
That explains me.
What is the strangest photo shoot you've done?
The strangest (well,Ihaven't done it just yet), but I've been asked to do foot-fetish shoots and I'mon the fence about it. I have ugly feet. I think my mom
dropped me when I was a kid.But seriously, I have ugly feet. They've been to battle and back.
Who is your favorite model or celebrity and why?
I love Johnny Depp and I heard he's single… just kidding.
What are your best traits?
I am a loving, caring person and I take care of others. My family and my close friends mean the world to me.That's why they call me Mama Lee!
Do you have any birthmarks, scars or tattoos? What, where and how noticeable?
I have 26 tattoos and they're all over.
What is your dream car? Why?
Porsche Cayenne. I love that car. It's so sleek and sexy and I want a pink emblem on it.
How do you feel about pick-up lines?
Lame.All of them, so lame.
What do you wear to bed? Why?
Depends on how I feel that night; t-shirt and undies or just undies.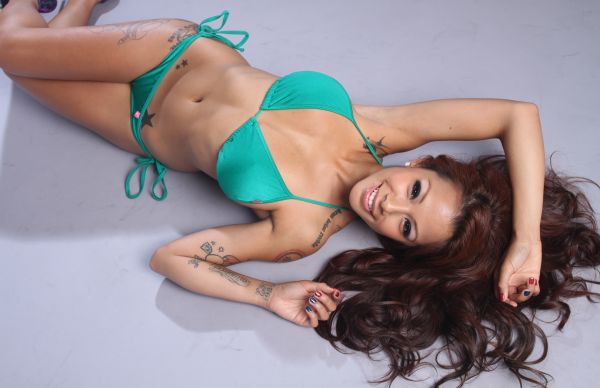 Who are your heroes in real-life? Why?
My mommy is and has always been my hero. She is the only parent I have left. My dad passed away back in 2003. I remember I had to write an essay
about my hero in sixth gradeand I wrote about her; how strong-willed, smart and beautiful she is, inside and out.
If you could have one superpower, what would it be and why?
I would want the ability to speak any language.Or, I would like to be Batman.
With any 'spotlight' type of job, you are looked upon as a role model. What advice do you have for aspiring models?
I am very thankful that I have girls and (some) boys who look up to me as a role model. My advice is to just be yourself, be open-minded and be aware of
what you really want to do in life. That goes for everyone.
Any shout outs or last words?
Thank you so much PASMAG for having mebless the cover of your magazine again. Thank you to all my friends, family and fans for being so supportive. I
love each and everyone of you and I cannot thank you enough from the bottom of my heart. Bless you all. xoxo