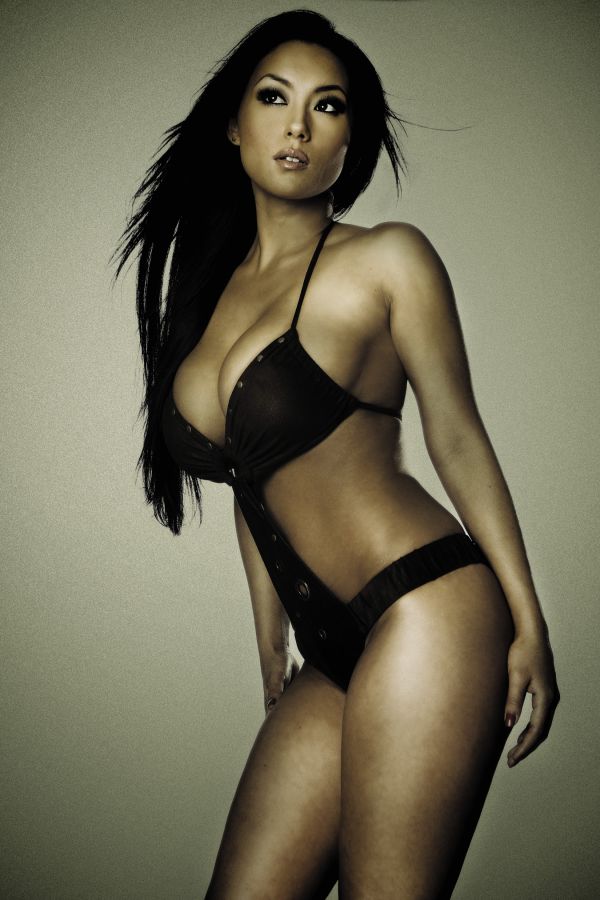 Essentials
Birthday: September 21
Locations: Atlanta, GA
Zodiac Sign: Virgo
Height: 5'3"
Measrements: 32- 24-34, cup size G
Ethnicity: Korean and German
---
Besides Julri's jaw-dropping good looks (32G's if you're wondering), she is a smart, responsible and careerminded woman. And well, you can't really knock a gal for being the total package. To quote her: "I put 110% of myself into all my work, this is a passion that is burning inside and I take this very seriously." See what we mean?
Of Korean and German descent, Julri has appeared in Playboy at least five times. Hailing from Minnesota, what's so attractive about Julri is her mystery. There aren't many details of her life available, which is another reason we can't wait to interview her.
The Interview

Where are you from? Where do you call home?
I grew up near Minneapolis, MN. I have recently moved to Atlanta, GA.
How long have you been modeling?
I have been modeling for about 6 years.
How did you get your start in modeling? Were you discovered?
My first photo shoot was with a friend who was taking a photography class. He needed a model to take some photos for his class. After the shoot I was completely hooked. I spent a couple years building up my portfolio. I posed for a swimsuit calendar called Minnesota's Finest and shortly after that posed for Playboy Special Editions.
Describe yourself in three words or statements.
Playful, badass, and sweet.
What's the best thing about being a Playboy Model?
There are so many great things about working for Playboy. For one, posing naked is always fun. I think it's a great way to let my flirty side show. I also like meeting new people. It's always great to meet my fans, I love you all!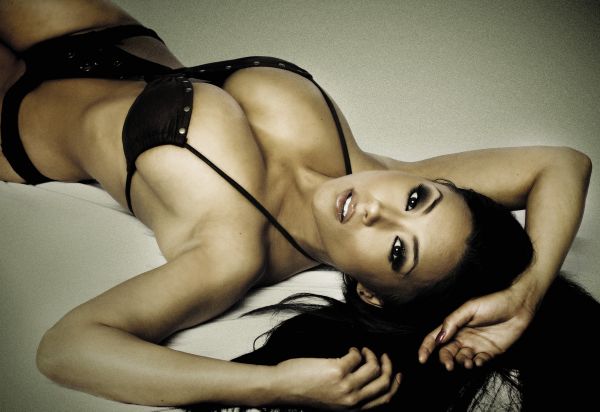 Does your personality match your Zodiac sign?
Absolutely!!! I'm a perfectionist and extremely patient.
How do you keep in such great shape?
I work out regularly and eat a healthy balanced diet.
Who is your favorite model or celebrity of all time?
Hiromi Oshima
What is your top unfulfilled fantasy?
To have a threesome with two other hot chicks on a pool table.
What time of day is best for having sex?
Morning Noon and Night
What is your favorite food?
Tater tot hot dish. Yummy!!
What is your dream car?
I would love to own a rickshaw someday.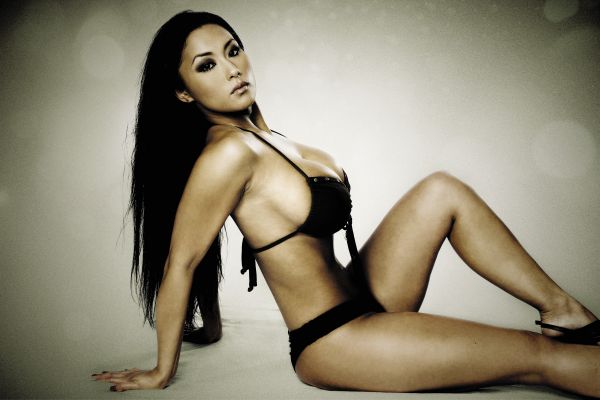 What do you look for in a guy? What would he have to do to get your attention and to keep you interested?
I like a man that is confident, but not cocky, and that can be a very fine line. I appreciate a man that really wants to get to know me and aren't overly aggressive.
What gets you in the mood? What are some of your turn-ons?
I'm always in the mood. But a sexy sensual back massage never hurts.
On a scale of 1 to 10, how wild are you?
10, all the way.
What do you wear to bed?
I sleep completely naked.
What is your favourite position?
I really like to mix things up in the bedroom. I don't think I have one favorite and I'm definitely in multiple positions during sex.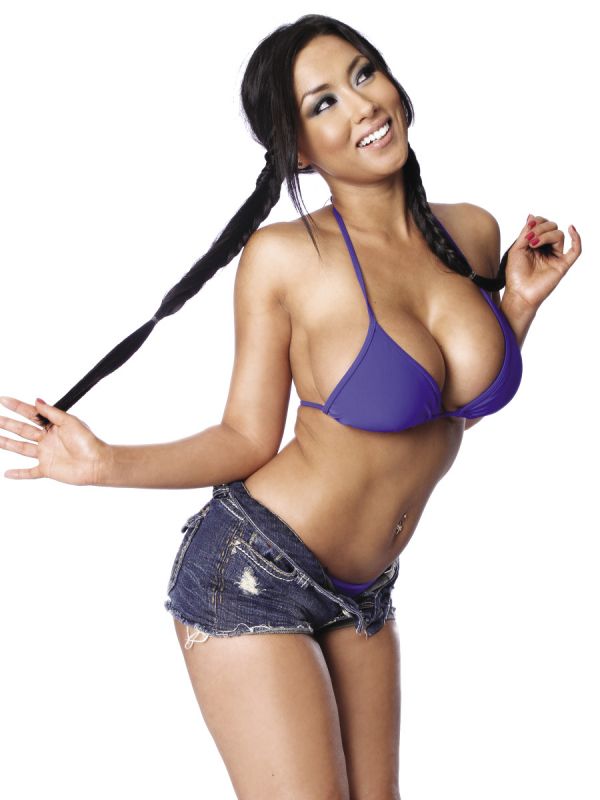 What item of clothing or accessory makes you feel the sexiest?
One of the best feelings in the world is finding the perfect pair of jeans that fit like they were made for you.
What type of food do you feel sometimes belongs in the bedroom?
Anything that can be licked off.
What do you most value in your friends?
People who are real. I hate fake personalities and people that beat around the bush. I respect my friends that can tell me when I'm being a bitch or acting out of line, but will also respect me when I am the same way to them.
Who are your heroes in real-life? Why?
The men and woman of the armed forces. They protect and serve and we should all be thankful for them.
If you could have one superpower, what would it be and why?
I want them all, not that i'm powering hungry or anything.
With any 'spotlight' type of job, you are looked upon as a role model. What advice would you give out to aspiring models?
Be patient and work hard. Have a good attitude and be pleasant to work with. Nobody likes working with a stuck up "diva" type.
Do you have any shout outs or last words?
I'd just to thank everyone at PAS Mag and the readers of PAS Mag. You are all Awesome!