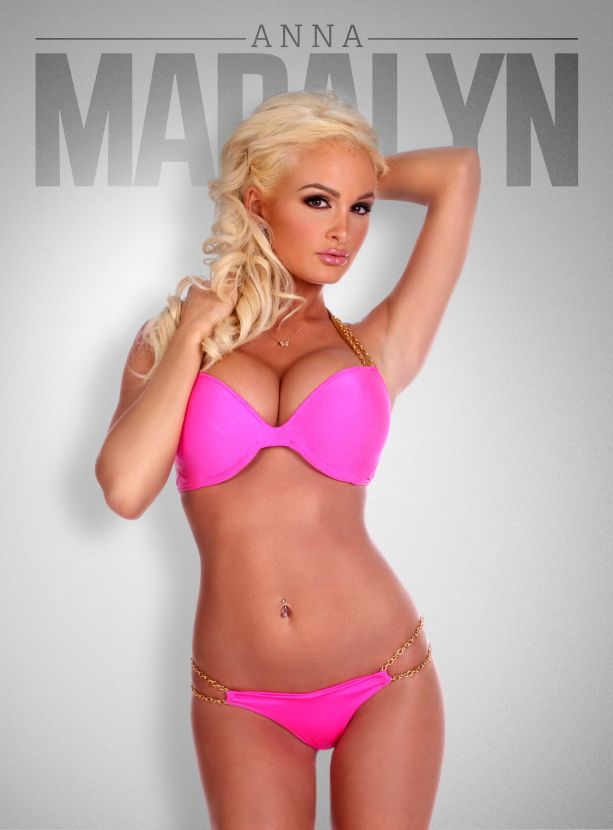 Written by Randi Bentia / Photography by Steve Bitanga / Hair & Makeup by Valerie JC | Wardrobe by Acqua Couture Swimwear

It's not often that you find a girl with the complete package, but Anna Madalyn is one of those rarities. Not only does she have the looks, this classically-trained cellist can get down and dirty outdoors, and she's got the battle scars to prove it. A dual-citizen of Canada and the U.S., Anna's just-do-it attitude brought her to LA to pursue her dreams in one of the most beautiful places on earth. We couldn't wait to catch up with her, so here's the interview…
Name: Anna Madalyn
Birthday: April 21st
Location: Los Angeles, CA
Zodiac Sign: Taurus
Height: 5'8''
Weight: 115 lbs.
Measurements: 34 | 23 | 34
Ethnicity: Irish & Scottish
Turn-ons: Intelligence, humor, respect, being humble
Instagram: https://instagram.com/annamadalyn
Twitter: https://twitter.com/missannamadalyn

PASMAG: What's your background? Where do you live?
Anna Madalyn: I'm a dual citizen, Canadian and American. After graduating university last year, I drove across the country from North Carolina to Los Angeles, California on my own.
How did you start in modeling?
I had a lot of support and encouragement to pursue modeling when I first moved to Los Angeles. I am blessed to live somewhere with very talented people, where I can pursue my dreams.
What would you say are your strengths as a model?
My strengths are changing as I grow and evolve. At first my strengths were more physical, but now I'm discovering that my real strengths are in the depth of emotion I'm learning to portray.
What are some of you modeling highlights so far?
I have shot at some gorgeous locations. My favorite was near an abandoned airplane in the desert. The haunted beauty was inspiring.
Does your personality match your Zodiac sign?
I am stubborn and sensual like a Taurus. But I don't mind change. I love adventure.
What is your best beauty, fitness and nutrition secret?
Practice gratitude for a beautiful soul. Beauty is a lifestyle and it is inside every woman. Enjoy fresh foods, and move your body in ways that are fun! Also, coconut oil is the duct tape of all beauty dilemmas!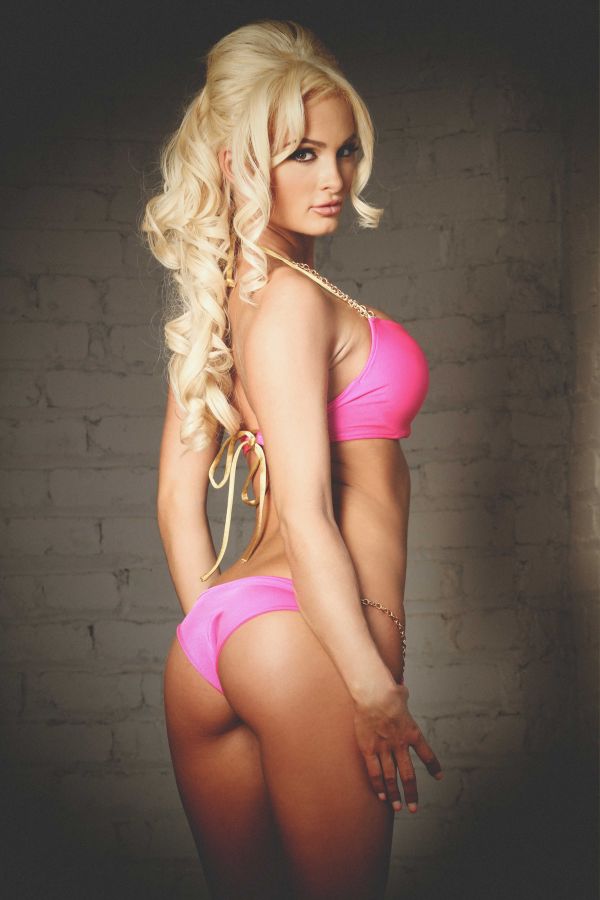 How do you keep in such great shape?
I went to university in the Appalachian Mountains so I would go hiking after class. I'm an outdoorsy girl. It heals the body and soul. In LA I ride my bike on the beach, or hike my favorite spot in Malibu.
What was the first major event that you modeled at?
My first day in LA I was painted for a Playboy Party. TMZ interviewed me outside my hotel afterwards and called the segment "How to Become a Playboy Playmate." My friends back home thought it was pretty cool, but that wasn't the route I was going for.
Who is your favorite celebrity of all time?
Natalie Portman. She's beautiful, classy and talented.
What traits do you like most about yourself?
I'm a tough girl, but I can be sweet and shy. I'm also fiercely loyal when I love someone.
What is your top unfulfilled fantasy?
I want to see the earth from outer space. That is the nerd in me.
Do you have any birthmarks, scars or tattoos? Please state "what", "where", "how noticeable?"
I have a big scar on my knee from biking in Whistler. I don't have any tattoos, but I think I'll get sleeves when I'm 80 years old.
Any hidden talents you'd like to share with the world?
A lot of people don't know I play the cello. I am classically trained and played in an orchestra for years.
What is your dream car?
A pink-on-black Bugatti Veyron, for obvious reasons!
What do you look for in a guy?
I'm attracted to men who genuinely respect women and are interested in more than looks. You definitely won't get me by bragging about money. I want an intelligent, kind, funny guy who is a bit weird. If he's trustworthy, he will definitely keep my interest.
What gets you in the mood?
Humor is a huge turn-on. Laughter can be the biggest aphrodisiac.


Who are your heroes? Why?
All the strong women – mothers and daughters who don't allow themselves to be defined by their looks, but by their mind, heart and their soul.
Tell us about any upcoming projects of yours?
I am combining my modeling career and psychology degree to start an online community for women that reviews positive psychology and natural health research. I have been interviewing a number of successful women in various disciplines on what makes them feel beautiful and strong, inside and out. The website is called PeaceLoveandBeauty.com.
Do you have any shout outs?
To all my friends back in North Carolina, I miss you! And to my new friends in LA, thank you for taking me under your wing! Also, a huge thank you to PASMAG for giving me this opportunity!