Written by Randi Bentia | Photos by: Steve Bitanga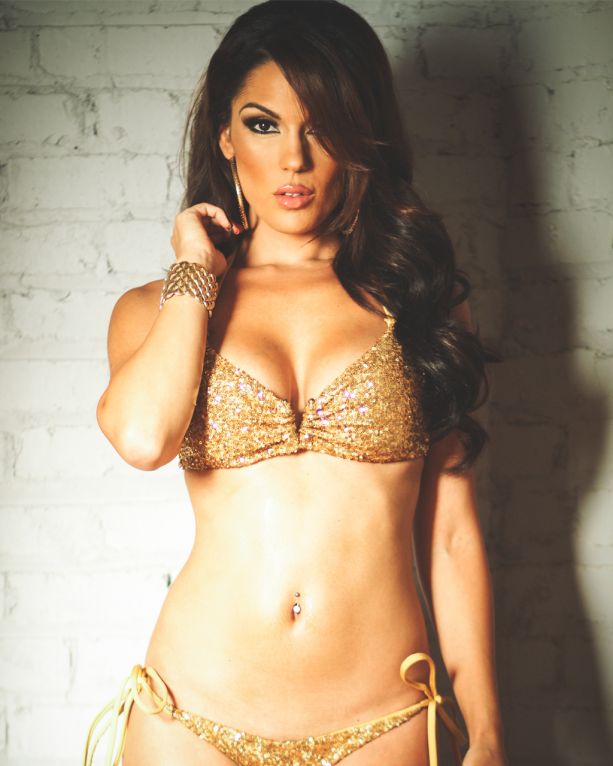 Hair & Make Up by Valerie JC | Wardrobe by Acqua Couture Swimwear
ESSENTIALS
Name: Carissa Rosario
Birthday: June 28
Location: Los Angeles, CA
Zodiac Sign: Cancer
Height: 5'6"
Weight: 115 lbs
Measurements: 32D, 25-36
Ethnicity: Greek/ Puerto Rican
Facebook | Twitter | Website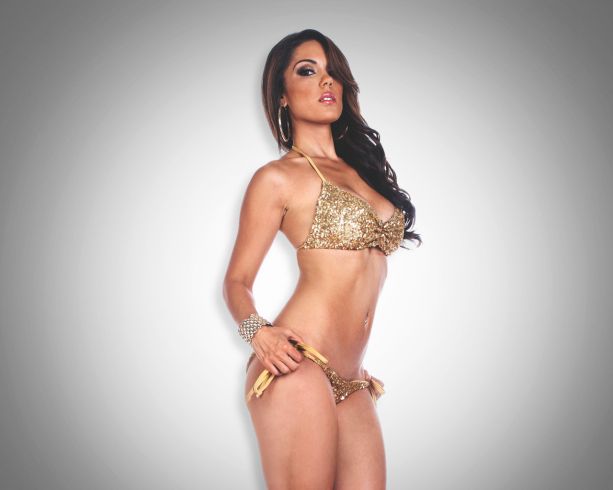 INTERVIEW
Where are you from?
Carissa Rosario: I am originally from Boston and am currently living in Los Angeles.
How long have you been modelling?
Carissa Rosario: I started modelling at the age of 10. I modeled on and off until about seven years ago when my modeling career took off and it's now what I do full-time.
How did you get your start in modelling?
Carissa Rosario: When I was 10 years old I was at a park playing and a photographer asked me if I had ever modeled before. He gave me his card and said to have my mother call him, so she did and from there I booked my first modeling job. I was published in a phone book ad.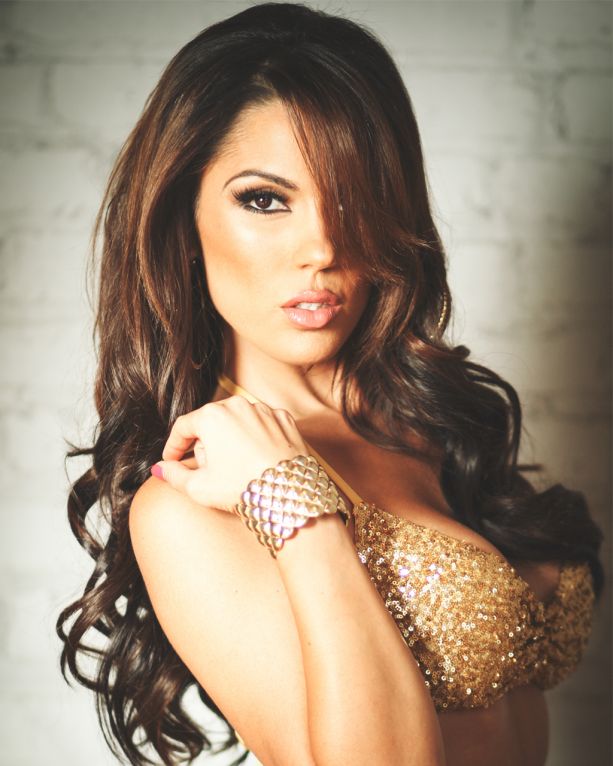 What would you say are your strengths as a model?
Carissa Rosario: As a model I would say my strengths are my business mentality. In this industry there are careers that go on for a long time and others that fade. In order to keep longevity you have to have the right business mind and stay focused on your craft.
Describe yourself in three words or statements.
Carissa Rosario: Blessed, humble and determined to have success.
What are some of you modeling highlights so far?
Carissa Rosario: Wow – each job I have done is a highlight in my career. One of my most recent highlights was launching my own perfume line Young & Fresh, which I have been working on for a long time. To see it now come to fruition for the world to see is so rewarding. It's very humbling to see the response it has received – it's a feeling I can't describe.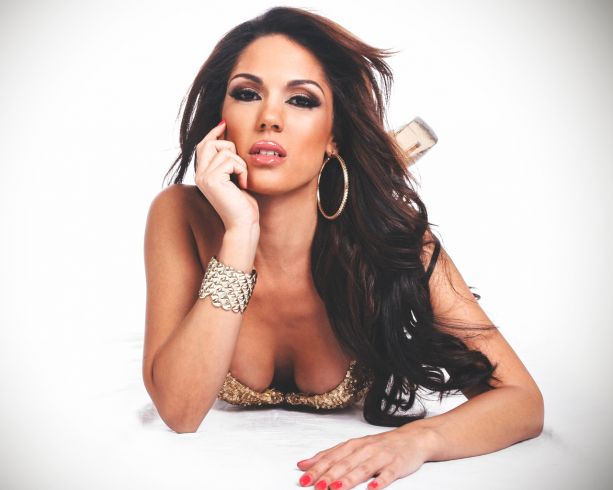 Does your personality match your Zodiac sign?
Carissa Rosario: Most definitely! Cancers are lovers, business savvy, passionate, go-getters, who are tough to crack but once you get through the shell would do anything for the people we love.
What are your best beauty, fitness and nutrition secrets?
Carissa Rosario: Great question. I have a degree in Nutrition and Exercise Physiology from Florida State University. One nutritional secret I would tell people is that drinking juice is the best thing you can do for your body. About 95% of the vitamins and enzymes our bodies need are found in the juice of raw fruits and vegetables. It helps with weight loss, overall health and fighting off illness and disease.

How do you keep in such great shape?
Carissa Rosario: I eat very healthy. I drink a lot of juice and make sure I get a proper balance in my diet. I love hiking and doing any type of outdoor activities.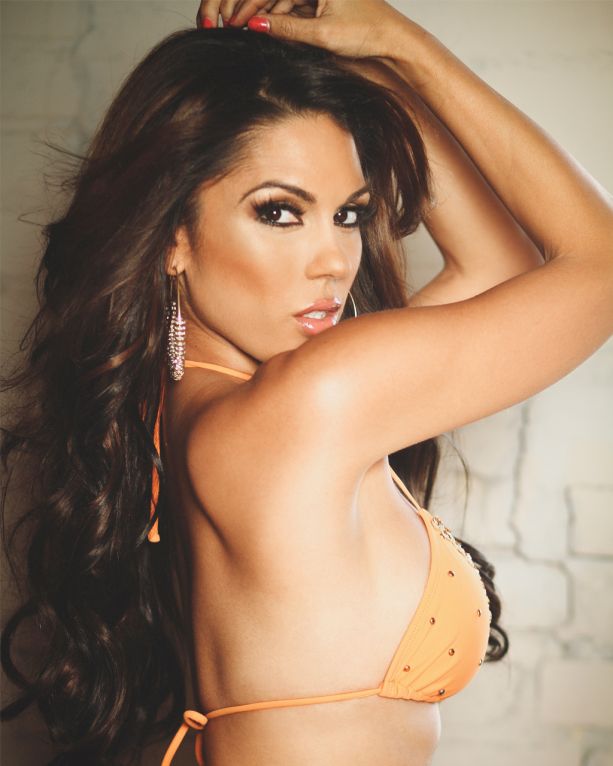 What is the strangest photo-shoot that you've done?
Carissa Rosario: I really haven't had any strange photo shoots, but one shoot that I can say was fun and a little different was a recent shoot in the middle of the desert for a clothing company with live wild animals.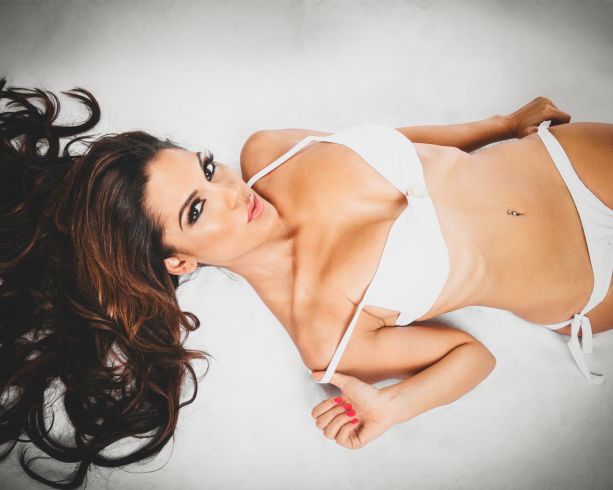 What was your first major modeling assignment?
Carissa Rosario: The first major event that I modeled for was in Europe. I was a spokesmodel for American Dream. I got to tour all over Europe with them. I was at the Cannes Film Festival, Monte Carlo and at races all over Europe. It was very exciting and one of the most memorable times in my modeling career.
Who is your favorite model or celebrity of all time?
Carissa Rosario: Kathy Ireland is a great example of a role model and someone I look up to. She took her modeling career and transitioned into an international brand. I aspire to be like her and to follow her footsteps.
What is your top unfulfilled fantasy?
Carissa Rosario: I'm waiting to land my own TV show. It's something that has been talked about and I am confident it will happen soon.
What do you look for in a guy?
Carissa Rosario: I look for a guy who is a go-getter. There is nothing sexier than a man who strives to be the best he can be. I love a man who treats a woman with respect, love and with passion. I love to laugh and be silly so he has to have a sense of humor as well. I am a family person so a man who is close to his family is definitely a plus.
What gets you in the mood? What are some of your turn-ons?
Carissa Rosario: Confidence, a beautiful smile, and a hot body. A business-minded man also turns me on.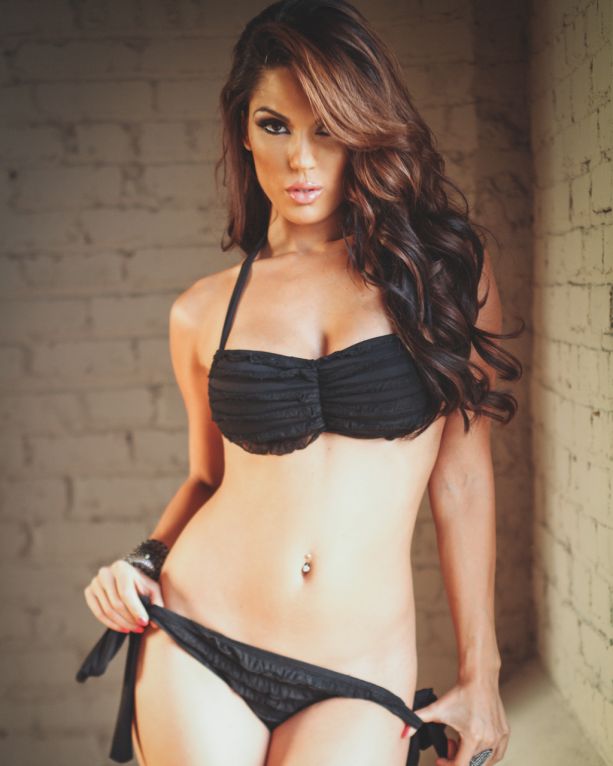 Who are your heroes in real-life?
Carissa Rosario: My mom is my hero. She is a breast cancer survivor, and watching her go through radiation and pain was one of the hardest things I've witnessed. Aly Negron is also one of my heroes. She lost her battle with brain cancer last year at the age of six, and I have named my foundation after her: the Alymo Foundation.
Tell us about any upcoming projects.
Carissa Rosario: I just did a deal with Flex Watches and will have my very own exclusive watch. The great thing about this is that a portion of the proceeds for all watches sold will go to the Alymo Foundation. Also, I am talking with different networks right now about having my own show. I am on tour with Monster Energy as one of their spokes models, so we are getting ready for the 2014 season.
What sort of advice would you give to aspiring models?
Carissa Rosario: I would tell anyone who is trying to break into the business to really study his or her craft. Be the best version of you, because there are going to be a million doors that close before one opens. You have to be ready when that one door opens – sometimes that is your only shot! If you want it, you can have it! Keep God first. Trust, believe and you will achieve.
Do you have any shout outs or last words?
Carissa Rosario: I want to thank all my friends, family and fans for keeping me inspired every day! Without them there would be no me. I am blessed to be living my dream every day. Thank you! #pasmag