Written by Randi Bentia | Photos by Steve Bitanga (www.babeblvd.com, www.stevebitanga.com)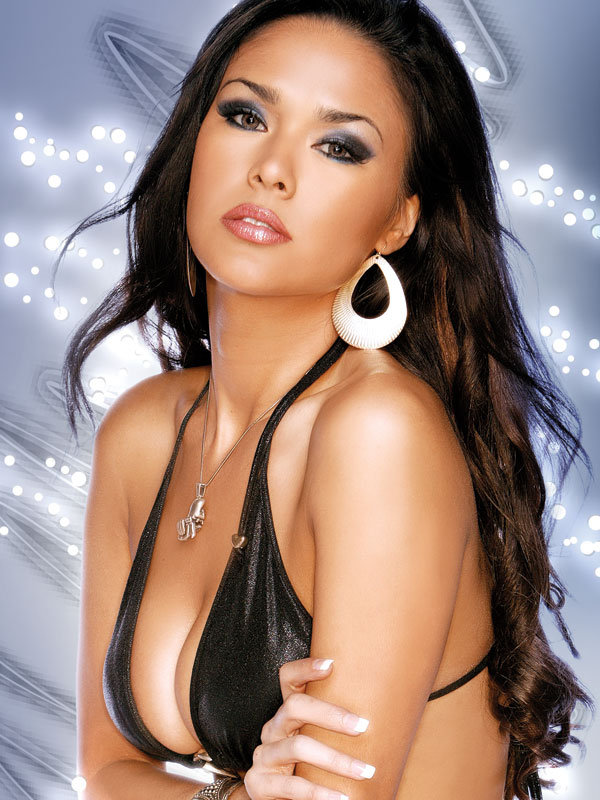 From the racetrack to the runway, we can't get enough of the simply stunning and babealicious Bianca Smith (www.bianca-smith.com). This spontaneous LA-native grew up around cars and the enthusiast scene, making the step into modeling inevitable for the California cutie. Ms. Smith effortlessly conquered the import scene as Miss Hot Import Nights 2008 and instantly became a top model among enthusiasts across the nation. Bianca is an expert of sorts, as she offers insightful advice on www.askthehotchick.com and shared a few very successful tips and techniques with us. Bianca confessed good sushi is the quickest way to her heart, as she's totally obsessed with Japanese cuisine. It was another tough day at the office, as we jumped on the first flight to soak up some sun with Bianca and get to know more about our new favorite 'hot chick.'

---
The Essentials
Birth date: August 17
Sign of the Zodiac: Leo
Measurements: 34C / 24 / 34
Nationality: Swedish / Filipina
Hometown: Los Angeles, CA
Turn-ons: Jazz, sushi and hot weather
Turn-offs: Arm pits, aggression and onion breath
Pet Peeves: Self-righteousness and "Uppity" personalities
---
PAS: How long have you been modeling and how'd you start your career?
Bianca Smith: I've been a model for 3 years and counting. I was an actress before I got into modeling. They sort of go hand-in-hand though, and it seemed as natural to me as anything else. I started with one job, which led to another and soon I began modeling full time.

PAS: What's the best part of being a model?
Bianca Smith: Making my own schedule!

PAS: Describe yourself in three words.
Bianca Smith: Eccentric, spiritual, grounded.

PAS: What do you like to do for fun?
Bianca Smith: Cooking is my favorite, I'm a really good cook! And I like watching movies while eating the food I made. I also love to paint, draw and be creative.

PAS: Do you have a dream car?
Bianca Smith: Right now I'm hot for a Maserati Spyder Convertible. It's very sexy.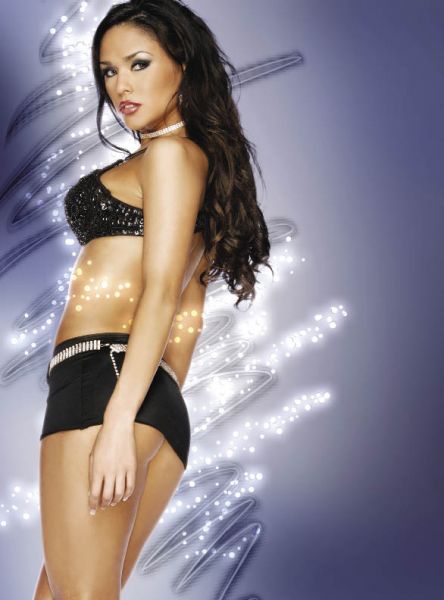 PAS: What is your best trait?
Bianca Smith: I am extremely observant... from the beauty of nature to subconscious body language, i notice it all. Even the smallest details.
PAS: What is your worst traits?
Bianca Smith: Procrastination... I kind of vacation in "La-La Land" sometimes. I can also tend to be a little too spontaneous (smiles).
PAS: Do you have a favorite type of food?
Bianca Smith: Sushi, sushi and sushi. I freaking love sushi!
PAS: What's the strangest photo shoot you've ever done?
Bianca Smith: I remember a shoot with a photographer who told me I'd be shooting a "High-Fashion catalog," but when I got there and looked through the clothes in the dressing room, they looked like some 1980s hand-me-downs from some thrift store. I mean that literally… like they were taken from someone's closet or maybe bought at a garage sale or something. I said, "These are high fashion clothes, who's the client again?" He said, "Oh this high fashion designer gave me these clothes and I need to shoot a model in them." I just went with it, since I didn't really want to embarrass him by saying, "Okay dude, I can totally tell these are from a thrift store and there is no way some high fashion designer gave you these clothes." I just held in my laughter and couldn't wait for the shoot to be over after a few pics. I knew it was probobly just a bunch of bull.
PAS: Wow, sounds like there are some sketchy people out there. Listen, a few of us Editors are launching a new 'invisible' designer swimwear line... interested in modeling for us?
Bianca Smith: Nice try...(laughs). I don't think so scam-artist!
PAS: Ouch, guess that's a no? Have you ever posed in the nude?
Bianca Smith: Nope! Well, I have; but not in front of a photographer (winks).
PAS: Tell us about your first kiss?
Bianca Smith: It was in 7th grade, his name was Christopher. We were "going out," which in the 7th grade means walking around the school yard at lunch time, holding hands. It happened in gym class, and we were surrounded by the whole class chanting "KISS! KISS! KISS!" and so we did. I remember his tongue was coated with a think film of Bubble Yum. It was gross.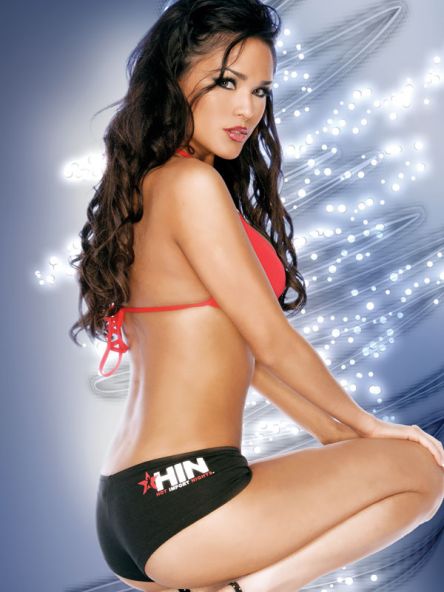 PAS: What can a guy say to make you melt?
Bianca Smith: "Baby, tonight I'm taking you to sushi, and you're ordering anything you want."
PAS: How would you seduce a guy?
Bianca Smith: Hot and cold, so he can't tell if you like him or not. Then once you've got em' hooked... you cook for him and be very sweet, from there it's all gravy.
PAS: Have any of your fantasies become reality?
Bianca Smith: Uh-huh. You bet!
PAS: What frightens you the most?
Bianca Smith: The thought of someone watching me through my window or a hidden camera in a ceiling vent... I know it sounds kinda paranoid, but it's pretty creepy and freaks me out... yikes!
PAS: Do you have any fun hobbies?
Bianca Smith: In my sparetime I really like being creative. I'm a pretty talented film maker... Youtube "Bianca Smith" and watch my videos!
PAS: What's the best prank you ever played on someone?
Bianca Smith: It was April Fools Day and I said "I'm pregnant, now what are you gonna do?" (laughs) It was awesome. Come on, how could I resist?
PAS: What three items would you take to a deserted island?
Bianca Smith: A water filtration system, lots of rope and butane gas. (What were you expecting me to say... My iPhone?)

PAS: Any prized possessions?

Bianca Smith: I honestly can't think of any super important possessions that I own. I'm not materialistic and can part with anything. My car, my home, my purse, my phone... none of it defines me.
PAS: What's next for Bianca Smith?
Bianca Smith: Well, I was crowned Miss Hot Import Nights 2008, so I was on a nation wide tour all year. Also, I'll be hosting a show called "Turning 21" that just got picked up by MTV and I'm still on www.AskTheHotChick.com, where I give advice to guys about how to meet women. Plus, I'm working on my website www.bianca-smith.com.
PAS: Any shout outs or last words?
Bianca Smith: Live the life you love, and love the life you live! Be nice to your neighbor, and let people into your lane when you get out into traffic today. Be kind to the clerks at the grocery stores, so that they are nice to the people in
line behind you. Oh, and add me as a friend on myspace, if you like www.myspace.com/bee_original
{yoogallery src=[/images/phocagallery/1202Bianca-Smith] title=[Bianca Smith] width=[150]}