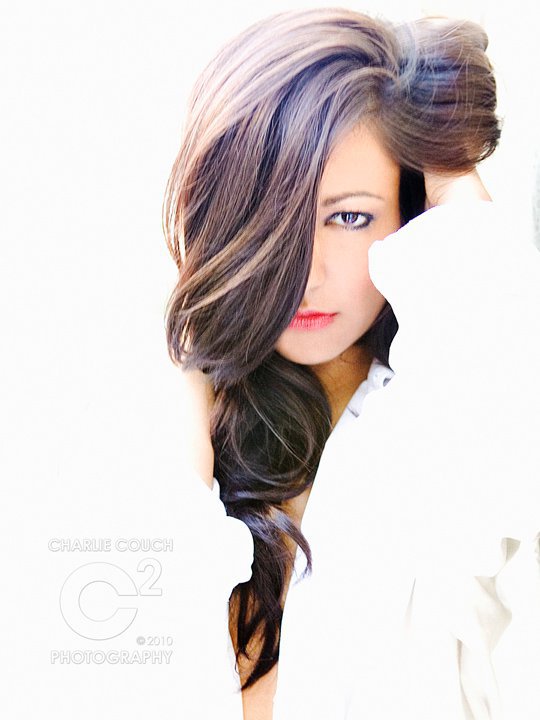 The Essentials
Name (First/Last): Ruvi B
Birth date (mm/dd/yyyy): December 10th
Location (City, State/Province): Sacramento, CA but planning on relocating to Southern California soon. I've always wanted to live close to the beach and San Diego is one of my favorite cities!
Zodiac Sign: Sagittarius
Height: 5'3"
Weight: 110
Measurements: 34B-25-36
Ethnicity (Mother/Father): 100% East Indian
Turn-ons: intelligence - someone who enlightens me/introduces me to a new perspective, someone with a beautiful smile, someone confident with himself and knows he's attractive but doesn't let it get to his head, a man who sings/croons r&b style (it just gets me - don't ask me why lol), muscular arms, a man who smells good and dances good...just to name a few! ;)
Turn-offs: someone uneducated, cocky, disrespectful, lazy, dependent, needy, someone who isn't self-motivated/goal-oriented
Pet Peeves: Umm, let's see...I'd say when people walk really slow in front of me when I'm trying to get somewhere. C'mon now...
Website: www.modelmayhem.com/61294
Facebook: www.facebook.com/modelruvi
Twitter: @ModelRuvi - follow me to get to know me and for updates on my modeling career, appearances, new photos and behind the scenes photos
PASNATION Username (http://pasnation.pasmag.com): RuviIndianBeauty

The Interview
Is "Name" your real name or model name?
It's my real name :)

Where are you from? And, are you currently living there? If not, where are you currently living?
I'm actually from Boston...I moved to California when I was 9. I live in Sacramento now but planning on relocating to the LA or SD area. I'd also like to live abroad at some point, to experience a different culture and way of life.

Does your personality match your Zodiac sign? Describe.
I'm not big on following horoscopes, but Sagittarius' are said to have a positive outlook on life, are ambitious and love to travel which is all definitely true about me!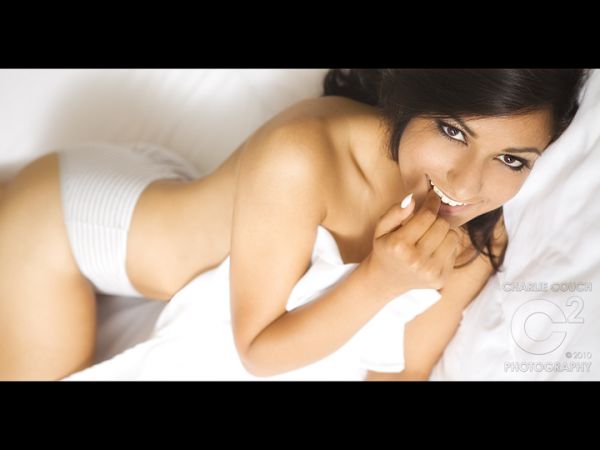 How long have you been modeling?
Since I was 16, so about seven years on and off. Working full-time while attending school full-time took a lot of my time and focus, but I just graduated with my Bachelor's Degree so now I can put all my focus into my modeling career! Very excited about that :)

What would you say are your strengths as a model? (ex. body, eyes, smile, certain poses and emotions...)
I'd say my eyes... they can tell you a lot without me saying a word. I've been told I have bedroom eyes. I also get lots of compliments on my smile. I have a very exotic look so I pass for many different ethnicities - Latina, Asian, Italian & most commonly - Middle Eastern. I also don't limit myself to one type of modeling - I'm not just a glamour model. I also shoot commercial, swimsuit, beauty, editorial, etc. - I'm very versatile. In all areas of my life, I'm big on self-improvement, so I'm always taking mental notes on how to improve for the next time. I don't settle or stay content. I'm always trying to get better.

Do you have any birthmarks, scars or tattoos? Please state "what", "where", "how noticable?"
I actually don't! I prefer pure skin... no tattoos here :)

Describe yourself in 3 words or statements.
Ambitious, classy and optimistic.

What is your best beauty secret?
Wear confidence! ;) Also...eating right and exercising is not just about keeping your body in shape - it improves your skin, hair and nails too. So stock up your berries and green tea, ladies! I'm actually very passionate about health and fitness...I'd love to be a fitness instructor on the side; maybe write some health books eventually.

What do you look for in a guy? What would he have to do to get your attention and to keep you interested?
Someone with a sense of humor, someone passionate about life, someone optimistic and driven. Looks usually get the attention, but personality keeps the attention!

What gets you in the mood? What are some of your turn-ons?
Wouldn't you like to know!? Sexy music definitely helps ;)

How do you feel about pick-up lines? What was the best line that was used on you? Did it work?
They are cheesy and don't work... I've heard them all, lol.

So what is the weirdest thing that has ever happened to you on a date? How did the rest of the night go?
I don't date a lot so I haven't really had too many weird experiences... sorry - boring answer haha.

On a scale of 1 to 10, how wild are you in the bedroom?
Shh... ;)

What do you wear to bed?
A big t-shirt and boy shorts or something sheer and light.

What item of clothing or accessory makes you feel the sexiest?
I love bodysuits, boy shorts and dresses that hug my curves. Also, stilettos are a must to give my body the right texture.

Have you posed in the nude? If so, how did it make you feel?
I have not posed nude. I prefer to keep my audience wanting more. "The most attractive woman is one that leaves something to the imagination". ;)

Where can we see you? (ex. shows, tv, magazines, etc)
I've been published in a few magazines and have shot book covers... I will also be doing a lot more features and covers very soon so stay tuned... keep it locked on my Twitter and Facebook page for updates!

What is your dream car?
I wouldn't mind having an Aston Martin... just saying :)

Do you have many traffic violations?
No I don't have any, I'm a responsible driver! C'mon now, lol :)

With any 'spotlight' type of job, you are looked upon as a role model. What advice would you give out to aspiring models?
If you can dream it, you can do it! Never give up or let anyone tell you that you can't do it. Stay focused and you will reach your goals. Don't be afraid of rejection or let it discourage you - use it as motivation! And lastly, remember to never sacrifice your values to get ahead...  always stay humble and true to yourself.

Words to live by?
Some of my favorite quotes: "If you look for what's right - in others, in relationships, in yourself & your journey - you'll always find it." & "Affirm the positive, visualize the positive and expect the positive, and your life will change accordingly."

Any shout-outs or last words?
Thank you to my family, friends & fans for your continuous support. And shout out to all the talented photographers I've worked with over the years..thank you for believing in me! For bookings: This e-mail address is being protected from spambots. You need JavaScript enabled to view it