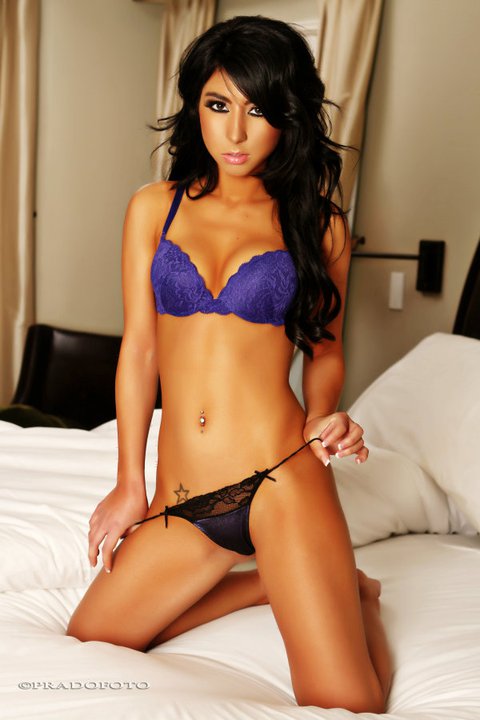 The Essentials

Name (First/Last): Lauren La Carriere
Birth date (mm/dd/yyyy): 10/27
Location (City, State/Province): Orange County, CA
Zodiac Sign: scorpio
Height: 5'3
Weight: 108 lbs
Measurements: 32C-24-34
Ethnicity (Mother/Father): hispanic, middle eastern, french, polish
Location: Orange County
Turn-ons: facial hair, well-mannered, can hold a conversation
Turn-offs: cocky people
Pet Peeves: people who think they are better than you, are on a power trip, or who are too serious
Website: www.modelmayhem.com/1874947
Facebook: http://www.facebook.com/pages/Lauren-La-Carriere/175347315815635
PASNATION Username (http://pasnation.pasmag.com): lauren_ll
The Interview
Is "Name" your real name or model name?
Real name.

Where are you from? And, are you currently living there? If not, where are you currently living?
Orange County, and I am currently living here.

Does your personality match your Zodiac sign? Describe.
Yep, im definitely possesive, loyal, and have to be in control all the time :)

How long have you been modeling?
2 years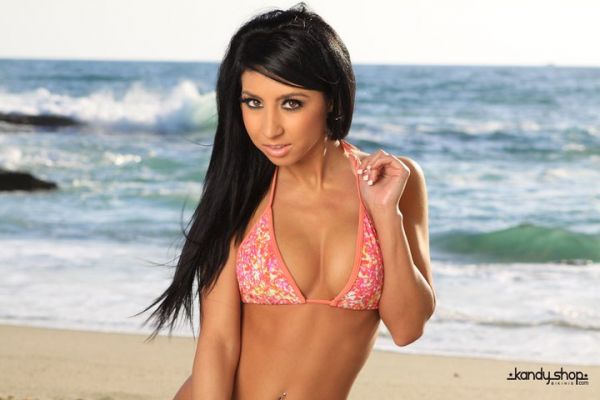 What would you say are your strengths as a model? (ex. body, eyes, smile, certain poses and emotions...)
Smile and booty for sure.  Plus, I have that "go getter" type of personality.

Do you have any birthmarks, scars or tattoos? Please state "what", "where", "how noticable?"
Birthmarks, yes, behind my ear. its grosse lol. scars, yes, one from leaning on my dad's harley when I was 5 and burning the side of my leg. Tattoos, yes, three.  A music note in a heart on my shoulder, a star on my right hip, and a quote that says "in love and in dreams there are no impossibilities" on the left side of my lower back.


Describe yourself in 3 words or statements.
Random, motivated, and loyal.

What is your best beauty secret?
Drink lots and lots of water!

What do you look for in a guy? What would he have to do to get your attention and to keep you interested?
Sexy and passionate.  He needs to be loyal, committed, and he needs to know what he wants out of life.

What gets you in the mood? What are some of your turn-ons?
Music about sex haha.. Turn-ons would probably have to be a man who is "on my level"

How do you feel about pick-up lines? What was the best line that was used on you? Did it work?
Thank goodness nobody has ever used a pick-up line with me, but my advice to guys is never use them, you will only embarrass yourself or have a drink thrown in your face.

So what is the weirdest thing that has ever happened to you on a date? How did the rest of the night go?
I'm happily taken, so that hasnt been an issue :)

On a scale of 1 to 10, how wild are you in the bedroom?
Lol, 10.

What do you wear to bed?
Shorts and a t-shirt

What item of clothing or accessory makes you feel the sexiest?
My victoria secret push up bras lol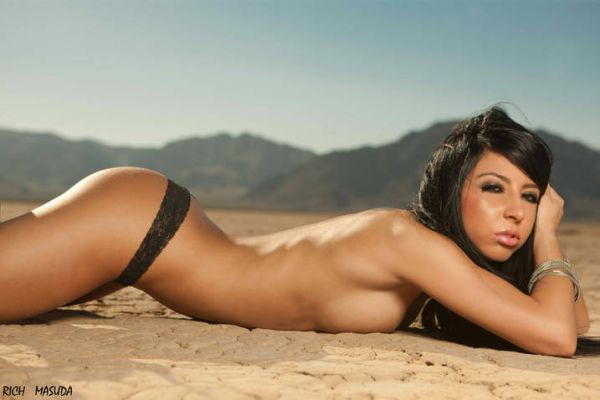 Have you posed in the nude? If so, how did it make you feel?
No never!! I would only pose nude for Playboy ;)

Where can we see you? (ex. shows, tv, magazines, etc)
Upcoming issue of Lowrider magazine, upcoming issue of Super Street magazine, just google me! lol

What is your dream car? What modifications/upgrades would you make, and why?
Anything that is fast and the color red...

Do you have many traffic violations? Any stories you'd like to share with us?
I have only received one ticket, and that was for the dumbest thing I could of possibly done, which was answer the phone while driving lol.

With any 'spotlight' type of job, you are looked upon as a role model. What advice would you give out to aspiring models?
Nothing is easy, and you can't just rely on your looks to get by.  Do lots of networking as well.

Words to live by?
Never give up or listen to anyone's negativity.

Any shout-outs or last words?
Be a fan :)  Hi mom!! lol