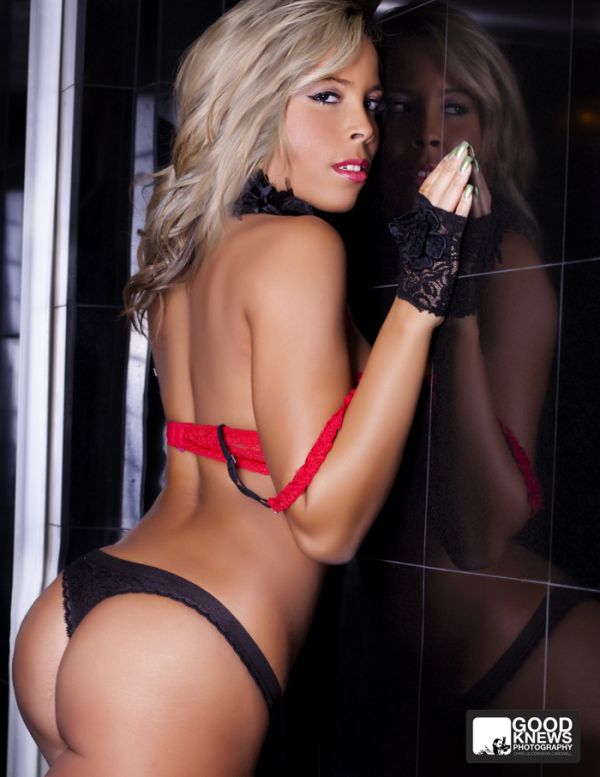 The Essentials
Name (First/Last): Melissa Latham
Birth date (mm/dd/yyyy): 12/14/1984
Location (City, State/Province): Orlando, FL
Zodiac Sign: Sagittarius
Height: 5'11
Weight: 145 Measurements: 34C/26/36.5
Ethnicity (Mother/Father): black/native american
Turn-ons: Tall men, Athletic men, amazing smelling men
Turn-offs: ignorance, liars, cheaters
Pet Peeves: when someone cuts you off in traffic and drives slow
Website: www.modelmayhem.com/melissalatham
Facebook: http://m.facebook.com/profile.php?id=125453790871278&refid=5
Twitter: www.twitter.com/_mlissa

The Interview

Where are you from? And, are you currently living there? If not, where are you currently living?
I am from a small town in Ohio called Fostoria. I now rep Orlando, Florida.

Does your personality match your Zodiac sign? Describe.
Yes! We are charismatic, caring blunt people and that describes me to a T.

How long have you been modeling?
About 2 and half years.

What would you say are your strengths as a model? (ex. body, eyes, smile, certain poses and emotions...)
Between my height and curves I'm able to do anything from high fashion to urban glam. I also believe my personality has gotten me reall far.

Do you have any birthmarks, scars or tattoos? Please state "what", "where", "how noticable?"
Not that I know of :)

Describe yourself in 3 words or statements.
Nerdy, goofy, sexy.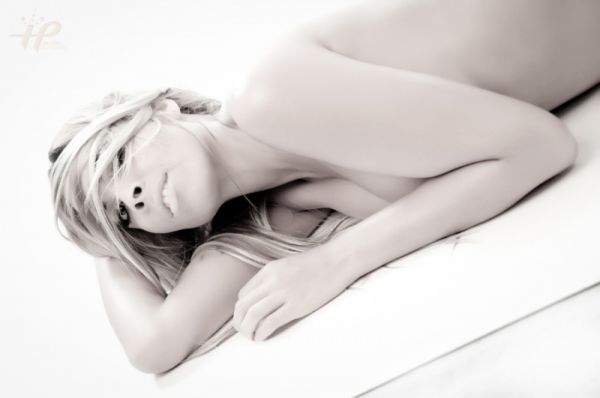 What is your best beauty secret?
I don't have any real good secrets but I am obsessed with MAC's mineral makeup. Ladies try it!

What do you look for in a guy? What would he have to do to get your attention and to keep you interested?
I love a guy who loves sports. If you challenge me one-on-one you definitely have my attention . To keep it be spontaneous. I don't like doing the normal things

What gets you in the mood? What are some of your turn-ons?
I melt when I hug a man and he smells amazing :)

How do you feel about pick-up lines? What was the best line that was used on you? Did it work?
I personally do not like them, but if they are creative enough I  give props. The funniest I have heard recently is "I climb trees for a living" lol

So what is the weirdest thing that has ever happened to you on a date? How did the rest of the night go?
One first date a man made me talk to his mother on the phone. So akward! Im the type of person that can make light of situations though and the rest of the day ended up going okay.

On a scale of 1 to 10, how wild are you in the bedroom?
Hmmmmm... I'll say an 8

What do you wear to bed?
Boy shorts and a wife beater ALWAYS!

What item of clothing or accessory makes you feel the sexiest?
Boy shorts :) Love walking around my place in them.

Have you posed in the nude? If so, how did it make you feel?
Yes, I have and it made me feel liberated. The woman's body is beautiful.

Where can we see you? (ex. shows, tv, magazines, etc)
dynastyseries.com, wizdailydose.com, I'm in the most current issue (oct 2011) of Fashion Frenzy Magazine and I am a future Jet Mag Beauty of the Week.

| | |
| --- | --- |
| | |
What is your dream car? What modifications/upgrades would you make, and why?
I love Mercedes so any Benz will do. Definitely has to have a good sound system in it as well.

Do you have many traffic violations? Any stories you'd like to share with us?
I have 1 :) Lets just say I know how to get out of a ticket lol ;)

With any 'spotlight' type of job, you are looked upon as a role model. What advice would you give out to aspiring models?
Be true to yourself. In modeling, you will get asked and pushed to do everything. Do what makes you proud because at the end of the day you are all you have.

Words to live by?
Love,live, life, proceed, progress "Lil Wayne"

Any shout-outs or last words?
Shoutout my family and fans. Thanks for all of the support.